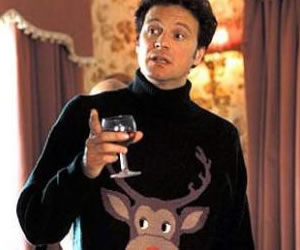 Weight gain issues are very common, as the weather getting cooler most people thinking about their baggy sweaters to hide their extra pounds. You can hide your weight in winter with clothing but only with right choices in clothing. Usually people with weight issues choose baggy, over sized bulky jackets to wear, which is totally wrong way to hide your weight. Such kind of baggy stuff present you more over-sized like giants. Following are some tips for you to hide your weight in winter.
Clothing
How To Hide Your Winter Weight?
It's not a sensible way to hide your weight with oversized sweaters and uppers. Chose fit, smart and thin kind of stuff to wear this winter. Fitted and thin stuff on your body defiantly give you smarter looks what you never think before.
Chose dark colors for your winter wearing. Dark colors give warm and smart looks, you can go with deep blue, chocolate brown, deep sea green, black and if you dare to wear red it would be grate choice to dodge your extra pounds.
If you are having a problem of double chin due to your weight or saggy neck, you can handle your problem with the shawl color cardigan and sweaters. Such sweaters look stylish and trendy. So you can hide your extra pounds in the layers of styles.
People with weight issues usually feel safe to wear baggy jeans and pants. Forget about baggy jeans, wear your fitted one with thin long jacket and amazed your friends with more smart looks.
Be aware about the difference of "tight" and "fitted" cloths. Tight clothing may badly exploit your weight but the fitted cloths facilitate you wisely in hiding your weight.
Avoid horizontal lines and patterns in your clothing, especially in your upper wearing as with horizontal patterns you look wider what actually you are. Chose vertical lines and patterns for your winter wearing.
What should be extra effort for winter?
Winter is a season to eat nuts, chocolates, meat items and other fat containing eatables. Watch your eating habits and try to avoid too fatty eatables. You can hide your weight with cloths in winter, but if you put bulks of pounds in winter on your body due to over eating it would be difficult to hide your weight in winter with only cloths.
Stick with your workout habits, usually in winter people stop or reduce their workout, be wise workout would give you more favorable assistance to hide your weight in winter.