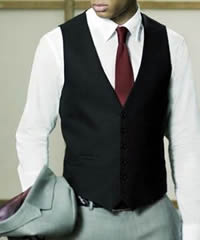 Get to know about the importance of ties and how careful on should be while selecting a tie.
This is 2010, the time to leave the legacy of last year's fashion behind and shake hands with the colourful and latest fashion 2010. Men's fashion trend 2010 has moved a step further this year and it's going to be even more fashionable then the last year. Like every year everybody try to be the first one to get hold of the latest fashion arrived in market. If we have a look on Men's fashion trends 2010 we can see diversified variety of clothes, Footwear, watches, perfumes, and suits etc.
Besides, there are so many other Men's fashion trends 2010 to fill in your summer wardrobe. One the many trendy fashions of 2010 are Men's tie. There are different brands that are offering wide variety for Men's tie. Men's ties advance with active fashion trends. Previously, men used to wear long ties with thicker ends. But this trend has recently expired and is replaced by thinner and shorter ones.Now a day technologies play an important role in the men's ties fashion.
Now there are variety of designs, hundreds of shades and prints, wide range to choose from, that men normally have to think of a design they want and it is easily accessible. There are a lot of men who are very conscious about selecting a tie like women do when they have to choose their jewellery and accessories. One must think that what's so stylish about a tie? Just a strip of cloth? The answer is "no it is not just a strip of cloth". A lot of men consider their ties to be there status symbol and identity maker.
Most important thing to consider while selecting a tie is to make sure that the material is best.
Preferably, the material should be Silk or Irish Poplin. The main reason for choosing these fabrics is that these are very long-lasting. Even if you are not willing to spend much then these materials can do the best possible job to boost your style.