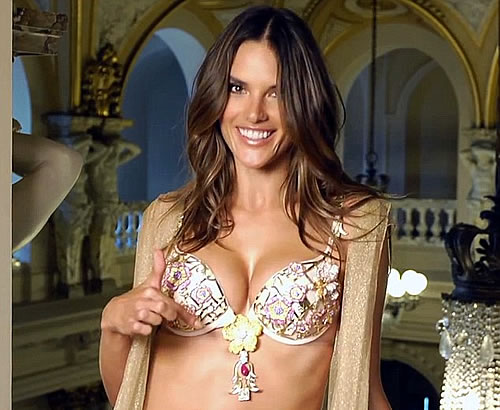 Alessandra Ambrosio has been working with Victoria's Secret for 11 years, patiently waiting her turn to wear the highly-coveted Fantasy Bra, an honor reserved for the lingerie giant's Angels. In a behind-the-scenes video for the $2.5million bra's catalog shoot, the supermodel, 31, squeals: 'I've been waiting to wear this bra for like, 11 years,' before bursting into song of Diamonds Are A Girl's Best Friend. The new mother, who gave birth to her son Noah earlier this year, added: 'It's such an honor, I've been working with Victoria's Secret for years, and this is the first time they chose, me!'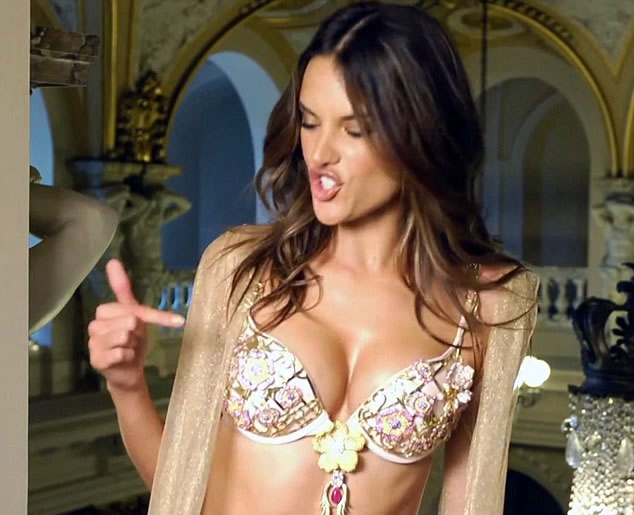 'It's such a big deal, I shot the bra for the catalog, and will wear it on the runway for the 2012 Victoria's Secret show. 'The moment I saw this beautiful mansion, I was like, "Ok, now I get it, why we came here to shoot this amazing piece of…art",' she added, pointing to the gold and diamond covered bra. Designed by New Jersey-based London Jewelers, the Fantasy Bra is built on the brand's Very Sexy push up bra, 'our classic bra,' the model noted.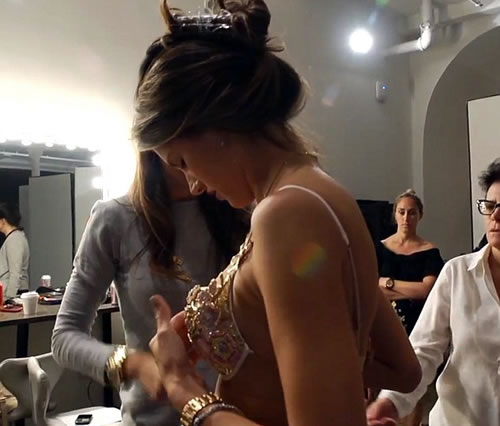 'Its built with 18-carat pink and yellow gold, with a white 20-carat radiant cut diamond,' she says while smiling. The Floral Fantasy Bra Gift Set, which the model explains is 'no better gift for the holidays' features the Very Sexy push-up bra studded with amethysts, sapphires and rubies, with the floral 20-carat diamond centerpiece; as well as the matching belt, which sparkles with a further 5,200 precious stones.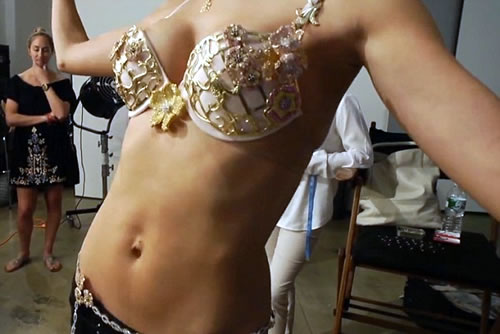 Ms Ambrosio has admitted she was nervous when she heard she had been chosen to model the grand finale bra in Victoria's Secret catwalk show this year.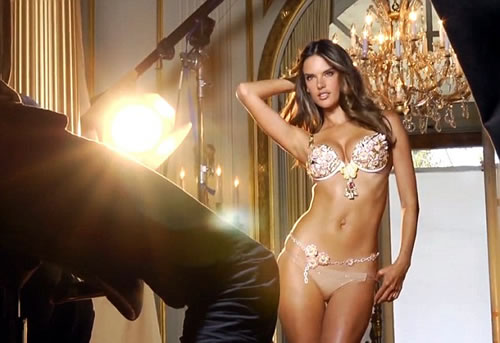 She said the news, which she received in late May, put her under immense pressure to get back into shape after the birth of Noah. In a recent interview, she told People.com that she had been breastfeeding when she took the call. – Dailymail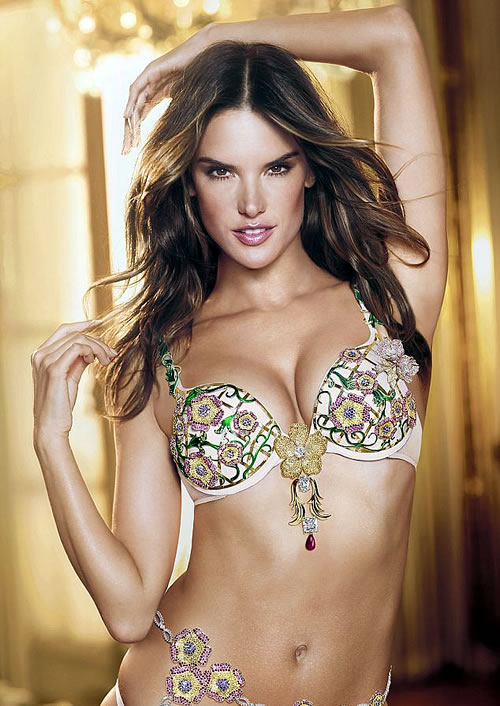 Photo Credit: Victoria's Secret