Once the strapless gowns and diamond earrings are put aside, however, a whole universe of satin peak lapels, white shirts with Marcella piqué fronts, silk bow ties and all the other classic, formal details emerges from the shadows.
[contentblock id=2 img=adsense.png]
White tie is the most appropriate attire to complement long evening dresses, but that ship has sailed for most guys. Tuxedos are as formal as Hollywood gets these days. Following the traditional guidelines for classic tuxedo dressing should be easy, but leading men and their egos aren't generally known to follow the rules. Instead, willingness to take calculated risks and having a sense of their own personal style are the key ingredients that can turn the red carpet from a fashion minefield into the ultimate style show.
[contentblock id=1 img=adsense.png]
Here's a closer look at this year's Oscar nominees and the show host with some tips on how they can find the perfect look to make them winners—at least on the fashion front—for Hollywood's biggest night.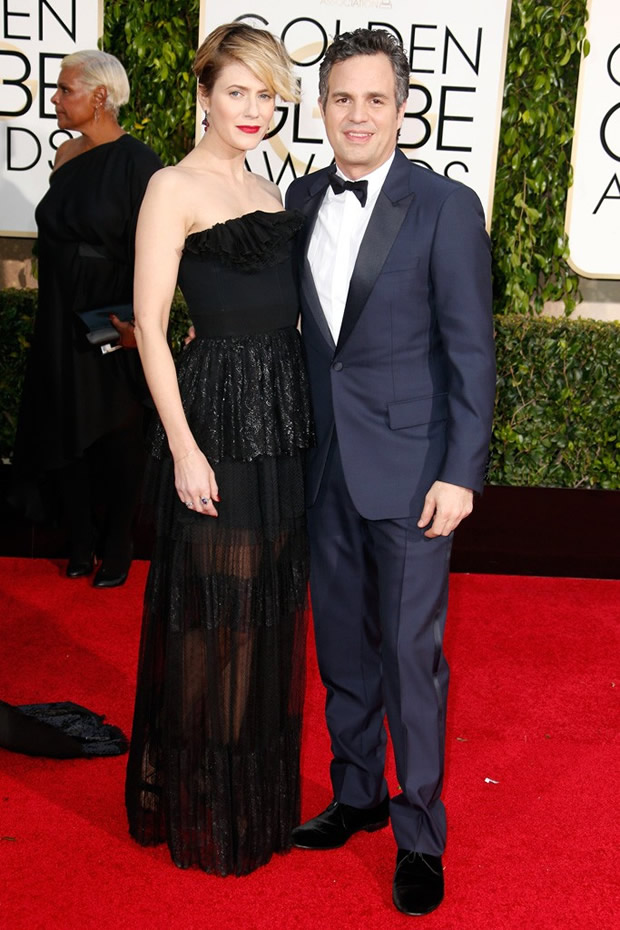 Bradley Cooper "American Sniper"
Bradley Cooper has no problem dressing like a movie star.  An avid Tom Ford fan, last year he dominated the red carpet with a great array of wide peak-lapel tuxedos worn with perfect hand-tied silk bow ties. This season, he seems to be favoring British designers like Thom Sweeney and Alexander McQueen. In the same vein, we suggest a Dunhill ensemble. A white peak-lapel double-breasted dinner jacket will only enhance his heritage for Old Hollywood style and continue the white blazer trend that gained momentum last year with Matthew McConaughey and Jared Leto only this time it will be executed properly.  We loved his cropped haircut  and clean-shaven face from last year, so we also suggest a trip to the barber.
Eddie Redmayne "The Theory of Everything"
Eddie Redmayne is the most fashion-forward of the male nominees and his red-carpet appearances have always attracted the most attention from the fashion crowd. He's scored several style hits, starting with his Les Miserables days when he opted for a couple of jewel-colored Burberry velvet tuxedos. This season, he has shown his wide style range by wearing Prada, Ralph Lauren, Tom Ford and his biggest hit to date, a Gucci velvet smoking tuxedo. He could stay there and still be a winner, but we think he should take a bit more risk by opting for a midnight blue Burberry tuxedo with contrasting black satin peak lapels, paired with an emerald pleated shirt and understated black bow tie. He should consider skipping the mousse and diffuser, since the products make his hair look too much like a bird's nest.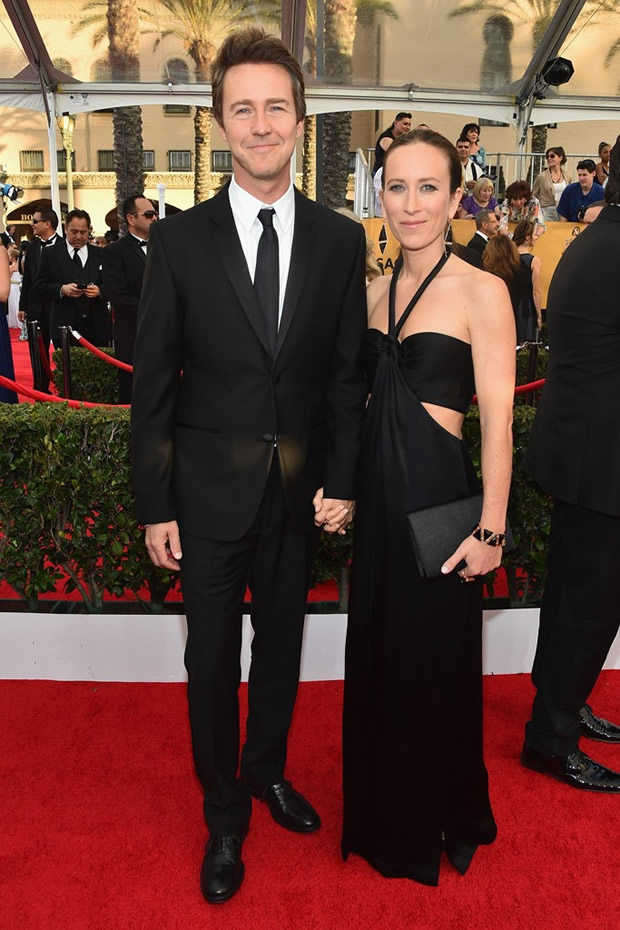 Benedict Cumberbatch "The Imitation Game"
Personal style goes a long way with Benedict Cumberbatch.  His well-fitting suits, easy elegance and lack of a professional stylist — or so he says — make him a perfect candidate to become a fashion darling. Although he is rumored to wear mostly British Savile Row tailoring such as Spencer Hart, we suggest a more extreme version of himself with a skinny, retro-inspired Saint Laurent tuxedo paired with an ultranarrow tie. When it comes to shoes, he should opt for a regular patent leather brogue instead of the three-inch heeled boots that were shown on the runway. With or without high heels, he feels very Saint Laurent, so if the acting gig doesn't pan out, maybe he can strut the catwalk for Hedi.
[contentblock id=3 img=gcb.png]
Michael Keaton "Birdman or (The Unexpected Virtue of Ignorance)"
There is a before and after when it comes to Michael Keaton. Long gone are the days of the slouchy, not-too-flattering, tailoring from the beginning of the season. Most recently, he's shown a much younger and improved self. A refreshed-looking face is being paired with better eveningwear, a form-fitting — a bit too tight for our taste — Paul Smith tuxedo with grosgrain thin shawl lapels and jetted pockets. To continue his youthful renaissance, we suggest a look in midnight blue with a peak lapel and a generous silk black bow tie. The Hunstman tux silhouette is body conscious but falls elegantly—no need for a Batman suit. He also might consider wearing reading glasses to conceal the suspiciously "too fresh" look of his face; and he needs to be careful with the self tanner.
Steve Carell "Foxcatcher"
It is an interesting time for Steve Carell. He has been aging gracefully and the first hints of salt-and-pepper hair and stubble are only adding to his sex appeal. This season, Carell has been wearing very traditional, by-the-book evening looks that include one-button peak-lapel tuxes paired with hidden placket white shirts and simple bow ties. Channeling Hollywood's Golden Era with the likes of Cary Grant would boost his style quotient and push him to the next level. Let's hope there's room for one more George Clooney. He should consider adding a hint of a pocket square and shirts studs to complete the old glam look for Oscar night. And if he wants to go wild, maybe even a white boutonniere.