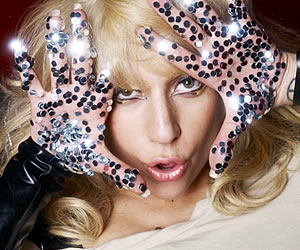 Breakups can be hard, but are they hard for our celebrities who seem to be switching between boys like changing their dresses? Every day in the newspaper, we see celebrities calling off their relations and moving on. The real question is who is the queen of breakups? Is it Kim Kardashian, Bristol Palin, Miley Cyrus, Heidi Montag or the all time favourite Lady Gaga?
Breakups are a part of Hollywood stars. Being celebrities, their relations are like food for the paparazzi. There is no one actress whom you can give the trophy of the queen of breakups, but it's safer to say that reality hits many celebrities sooner or later and they end up calling off their relations. Some of the popular and most talked about "the queen of breakups" are listed below.
Tony Pieper proposed Blakeley Shea Jones with a $100,000 Neil Lane diamond but only one month later the couple split up. They realized the relation demanded a lot more than they expected and for the happiness of both, they mutually decided to go separate paths.
Heidi Klum and Seal Confirm remained on the Hollywood gossip charts for a long time. Their divorce was probably the most shocking divorce among celebrities. Being married for seven long and happy years, the couple decided to part with the explanation, "It was a long time in coming."
Kimberly Buffington-Quaid is fed up of her husband Dennis cheating on her again and again. Being married for eight years, Kimberly decides Dennis is not a good husband and has claimed custody of her four year old twins.
Bruce Willis' ex-wife, Demi Moore, decided to split up with Ashton Kutcher. The union was an odd match from the beginning and it was expected a break up like this will occur in the future.
The hot celebrity, Kim Kardashian, breaks up with Kris Humphries 72 days after being married. Ex-girlfriend of Reggie Bush, Nick Cannon and Ray J, the actress is single and ready to mingle once again.
It is not always the queen of breakups, the king of breakups is not far behind. It is over between the Harry Potter star Daniel Radcliffe and the production assistant Rosie Coker. The Harry Potter star is rumored to break up because he wishes to date the American actress Erin Darke. Coker, living with Radcliffe in the $4.3 million apartment in New York, is trying to cope up with the break up.
The ex fiancé of car racer Ricky Hendrick, Emily Maynard, has now broken up with Jef Holm. The couple says they were never to be.
Scarlett Johansson, who is getting prettier day by day, is single once again. The actress has once again broken up with Nate Naylor. Scarlett married Ryan Reynolds in 2008 and the couple divorced in 2010. She later dated Sean Penn.
The queen of breakups heartbroken Lady Gaga over LA model Speedy in 2009 has now broken up with Taylor Kinney. It is rumored the lady plans to patch up with ex-boyfriend Luc Carl.