Worried about ruining your favorite gadgets while you're hanging out by the pool this summer? Some of today's tech gadgets and high-tech devices are actually designed to be splashed or submerged in water, without getting damaged. One example is the the Fugoo waterproof speaker, pictured above. If you plan to spend most of your summer on a boat, playing on a beach, or lounging by the pool, you'll need gadgets that won't die if they get splashed with a tiny bit of water. Here are ten of the best waterproof gadgets and gizmos you can buy. Some of them work with devices you already own, while others are gadgets in their own right.
[contentblock id=1 img=adsense.png]
1. OtterBox Resurgence Waterproof iPhone 6 Battery Case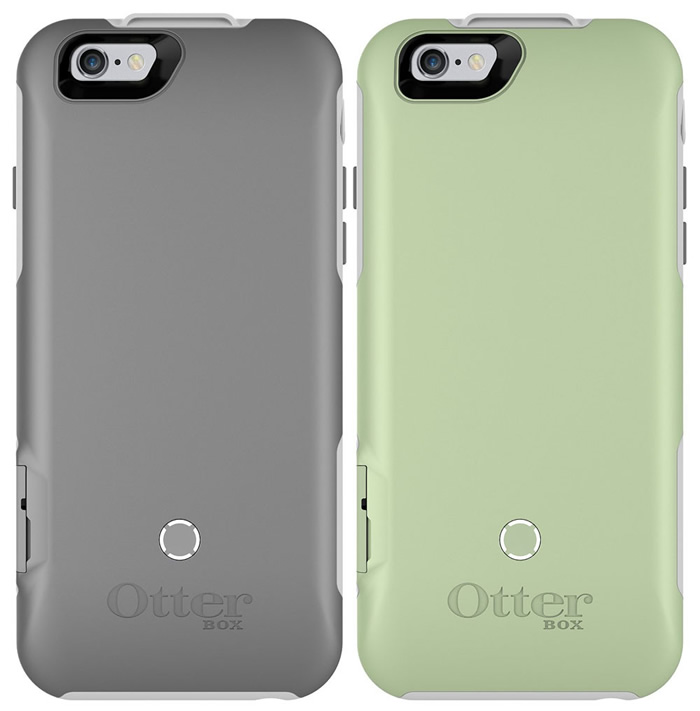 If you are planning a long summer road trip to a gorgeous beach, you'll want an iPhone case that provides not only waterproof protection, but also some additional battery life. A couple of years ago, finding a case that could offer both features was a pipe dream, but today the OtterBox Resurgence case offers both enhanced battery life and solid waterproofing. This case boasts a 2,600 mAh battery, which more than doubles your iPhone 6's battery life. While there are battery cases out there with a bigger battery, the size of this battery gives you a nice balance between extended battery life and a slim, lightweight case. Plus, has been tested to meet military drop test standards. This is a nice summer accessory for anyone who craves waterproofing protection for their iPhone.
2. Phantom Aquatics Premium Waterproof Backpack Dry Bag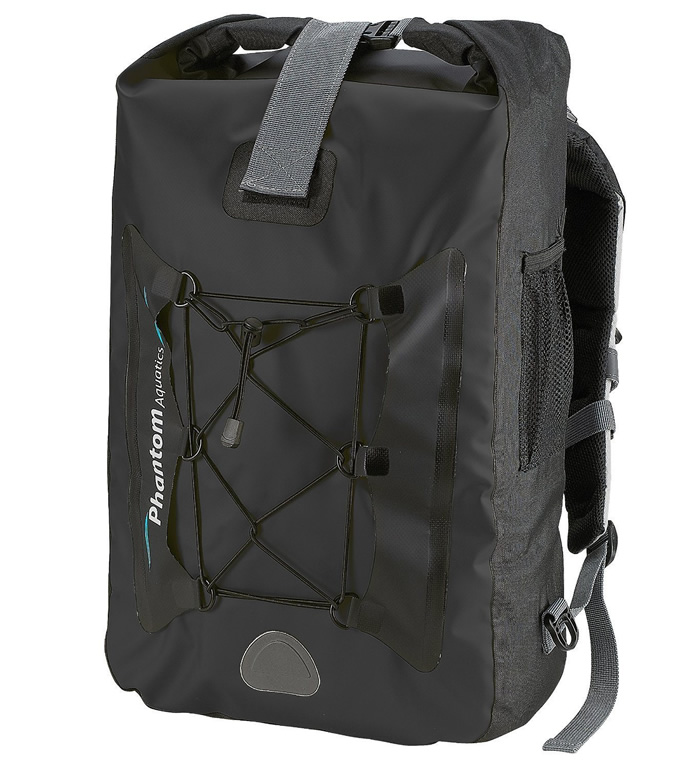 Need a bag to protect all your gear from water damage? This cool backpack is a great accessory for all your summer camping trips, hiking excursions, and beach parties. And unlike a lot of dry bags out there, this one looks like an actual backpack. The bag is waterproof, and it will also float in water. If your waterproof gadgets need a little extra protection, this bag is a smart investment.
3. GoScope GoPro HERO Telescoping Pole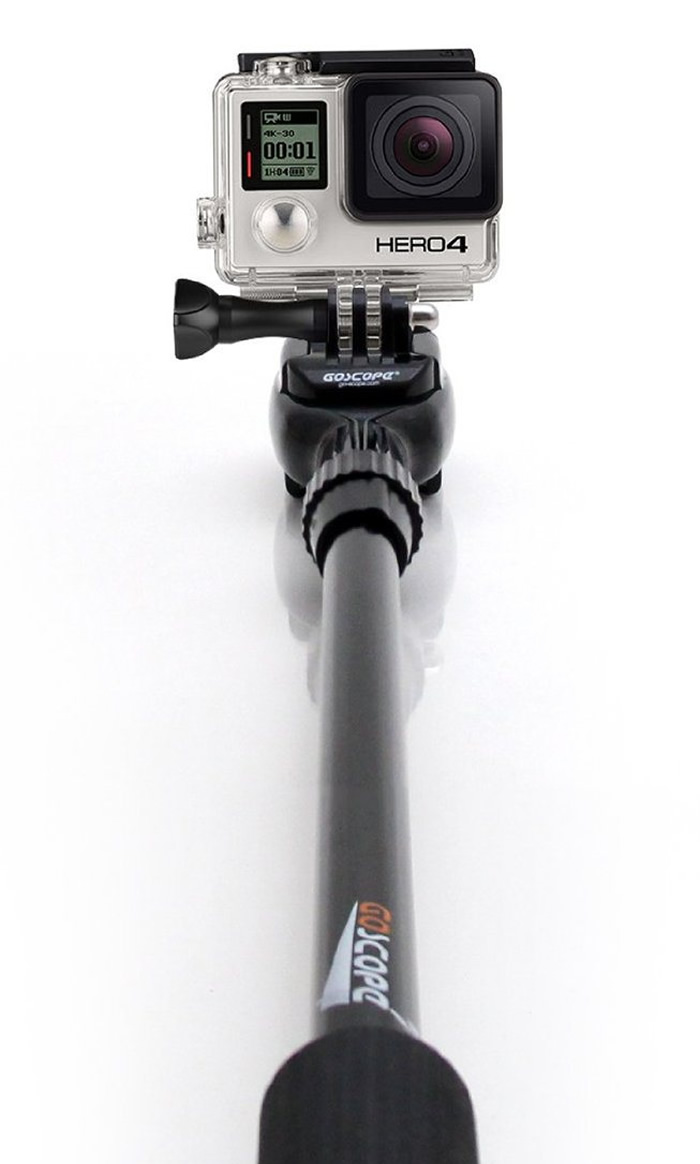 If you already own a GoPro camera, you can get even more enjoyment out of your gadget with a selfie stick that's as rugged as the camera itself. The GoScope is designed to be waterproof, in both saltwater and freshwater conditions. It's also snow proof, though that may not be a feature that matters much to you in the summertime. At its smallest, this selfie stick is 21 inches. When expanded, it's 34.5 inches. One unique feature of this selfie stick is the dual buckle mount head, which enables you to hold two cameras at once. An adjustable neoprene wrist strap makes this selfie stick easy to hang on to, even when your hands are wet. A new and improved version of this stick is also available. The GoScope BOOST has a slightly improved handle grip, as well as a slightly smaller form factor, which may appeal to some. However, it costs more than the older GoScope, with the BOOST coming in at $39.95.
4. LifeProof Fre iPhone 6 Case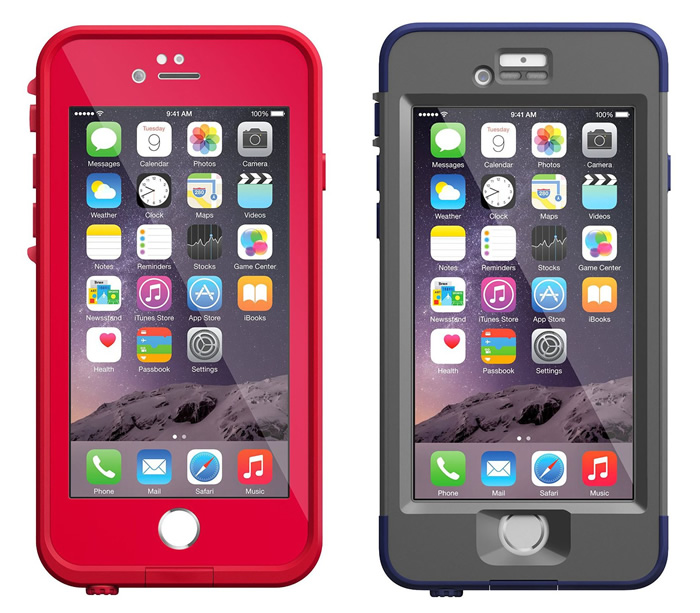 If you plan to try your hand at underwater photography this summer, a waterproof phone case is a must. If the OtterBox Resurgence case we featured earlier is too rich for your blood, a LifeProof case is your next best bet for summer 2015. There are two styles of waterproof cases available from LifeProof. The LifeProof Fre has a built-in screen protector, while the LifeProof Nuud remains waterproof, but doesn't have a built-in screen protector at all. Other than the screen protector, these two cases are basically identical, though the Fre does have some additional color options. The Nuud costs slightly more than the Fre. You can use either of these cases underwater at a depth of two meters, but only for about an hour. Both cases come with a special adapter that you'll need to use for your headphones. Both cases are completely compatible with TouchID.
[contentblock id=2 img=adsense.png]
5. BOOM Swimmer Waterproof Wireless Bluetooth Speaker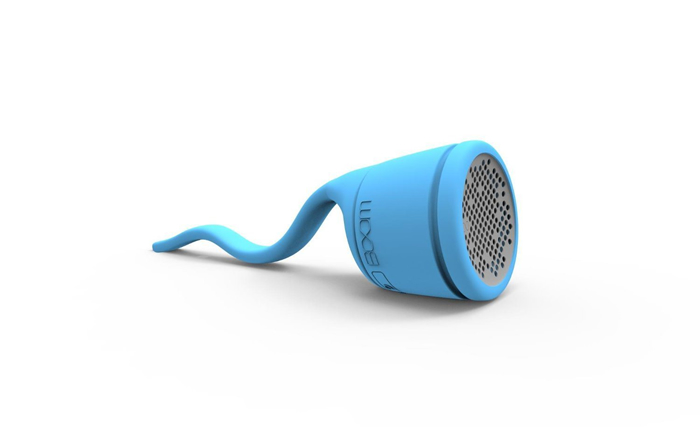 Like it listen to music in the bath, or while chilling poolside? This little "swimmer" speaker is able to be immersed in shallow water for up to 20 minutes. As long as you don't submerge it at depths over a meter, this speaker should hold up just fine. User reviews suggest that, despite its small size, this is a very loud speaker. Even if you accidentally knock this speaker into the tub or the kitchen sink, it will still keep working.
6. Jaybird REIGN Fitness Tracker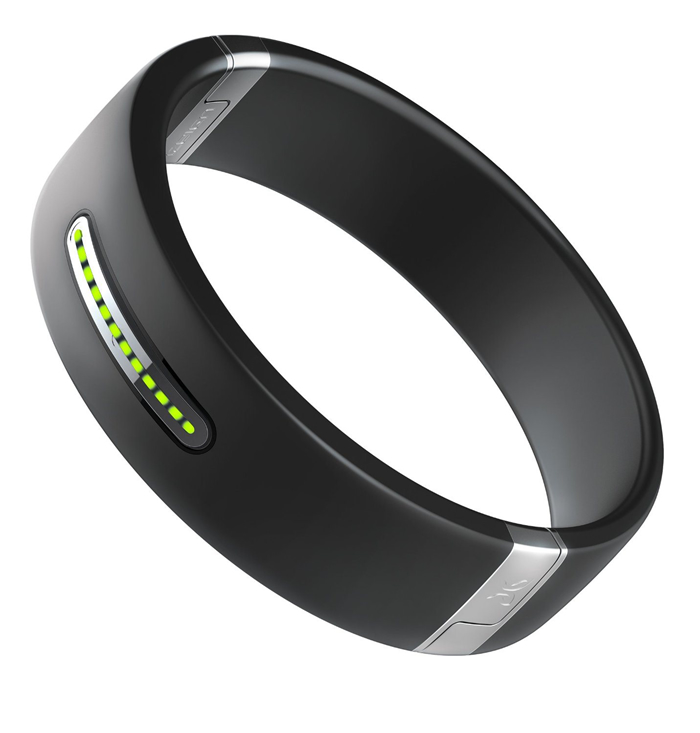 The waterproof REIGN stands out because of a couple key features. The automated activity detection system helps you to recognize when you've been inactive for too long. There's also five-day battery life, which is great for people who hate having to charge their tracker every day or two. Jaybird also uses something called "Go-Zone," which is a scoring system that lets you know how well your body is recovering from a workout. Each day, your score reflects how ready your body is to tackle another big workout. The REIGN's band is stain-proof, and made from soft silicone that shapes to your wrist. The band comes apart, then re-attaches using sand-blasted chrome clips and a magnetic pin-locking-system for a secure fit.
7. Ricoh WG-20 14MP Waterproof Camera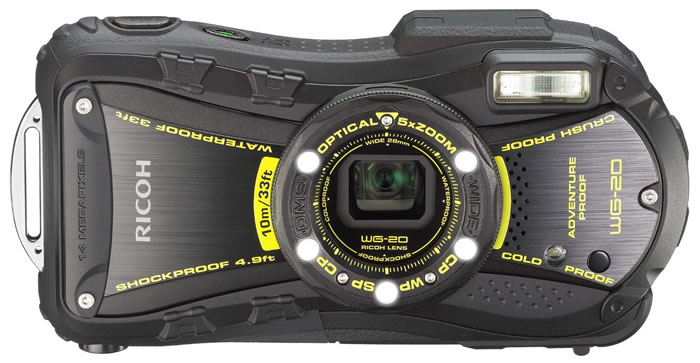 If you're the outdoorsy type, you want a digital camera that can keep up with your lifestyle. This camera has been designed to stay underwater for up to two hours, and it can be used for shooting at depths of up to ten meters. You can record in HD, and there is also a 5X optical zoom lens to get close-ups of all the underwater action. This waterproof camera from Ricoh is also cold-resistant to ten degrees below zero. It's shockproof when dropped from under 1.5 meters, and it's also crushproof. It's also compatible with select infrared remotes.
8. JOTO Universal Waterproof Bag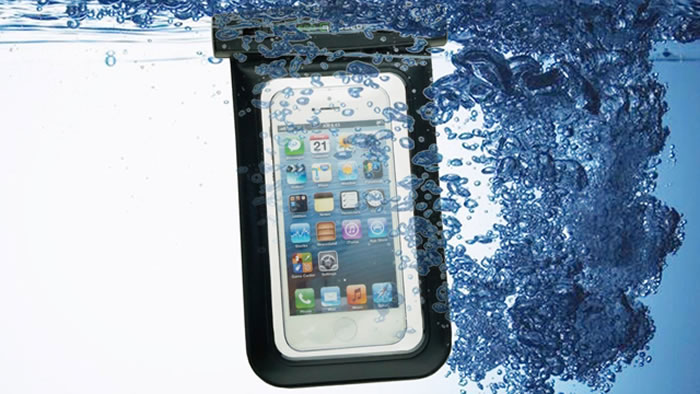 If you plan on spending your summer at the pool, out on the lake, or on an extended boating trip, this waterproof sleeve can keep your devices and valuables from getting waterlogged. The case is universal, so you can use it to store smartphones, wallets, cash, your ID, jewelry, or anything that can't get wet. This is a simple waterproofing solution you can use on rare occasions when you hit the beach.
9. Orfos Flare 360 Degree Bike Headlight and Tail Light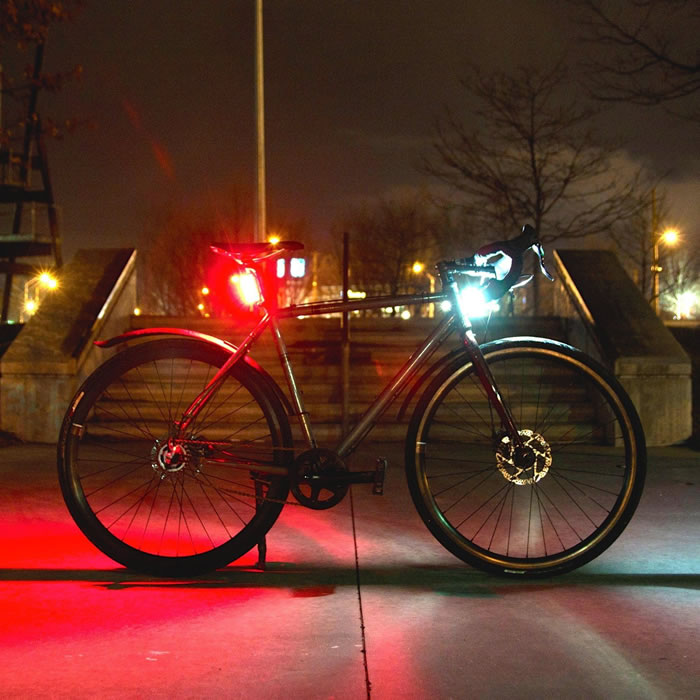 Waterproof gadgets can be very helpful for cyclists, especially if they get caught in a flash shower. These super-bright Orfos lights are designed to be visible from any angle, day or night. The lights themselves are fully waterproofed, with the white light boasting a brightness of 500 lumens (and 300 lumens for the red light). Recharging takes about 90 minutes, but then the lights will last up to 24 hours before needing another top-up charge.
[contentblock id=3 img=gcb.png]
10. Sony SW3 SmartWatch 3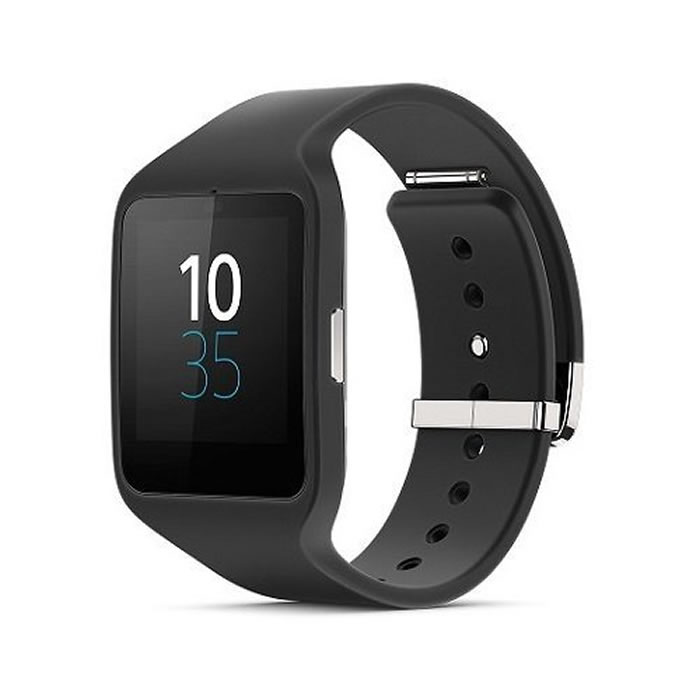 Sony's SmartWatch 3 is an Android Wear smartwatch that has a display that is easy to read in bright sun, advanced motion sensors, and integration with Sony's LifeLog platform. Sony's SmartWatch 3 boasts a waterproof rating of IP68. That means it can withstand depths under one meter for a longer period of time than IP67 devices, such as the Samsung Galaxy S5. As a basis for comparison, the Sony Xperia Z3 phone boasts an IP68 rating. If you've been thinking about getting a smartwatch, this waterproof gadget is a solid choice (at least for Android phone owners). -heavy