We're skeptical this is real, but it lines up with previous rumors, We already know a lot about Google's upcoming mid-range phone, and now another Pixel 6a leak confirms what we already know. 
Techxine has posted a photo of the Pixel 6a's retail box, suggesting that the device will be released sooner rather than later – perhaps in time for Google I/O 2022?
The image doesn't reveal anything new about the Pixel 6a, but it does reaffirm what we already know about it. If the picture is genuine, it's yet another piece of evidence that the Pixel 6a will follow in the footsteps of the Pixel 6 and 6 Pro, with a Nexus 6P-style camera visor adorning the very top of the back.
We're nearly convinced that the rear of the black phone depicted on the box is made of glass, but it might possibly be glossy plastic, as we've seen on parts of the Pixel 3a's back. The sides could be made of plastic or aluminum with a coating, however, previous rumors suggested an all-plastic design.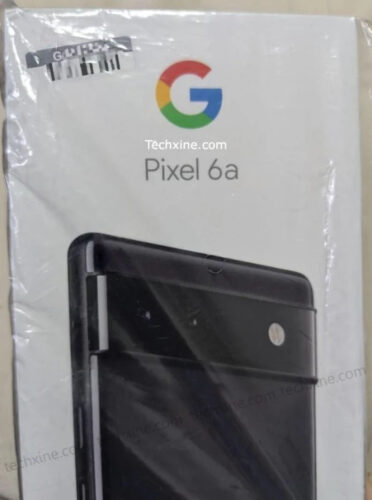 You'll also notice a small pill-shaped outline surrounding the two cameras in the visor if you look closely, which is consistent with the previously released renders. The right-hand LED is in the style that previous renders suggested, with the Pixel 6a missing the microphone hole and the laser focusing in its proximity compared to the Pixel 6.
Aside from that, this leaked retail box is a near-perfect replica of the Pixel 6 packaging, at least based on what we can see. The Google logo is centered at the top, with the term "Pixel 6a" right beneath it.
All of this is to say that we should approach this leak with a good grain of suspicion. From what we can see, Techxine only started publishing in December 2021, and it doesn't appear that the publication has ever had any unique Pixel leaks of this scale.
The image's low quality doesn't help the case because it makes it simpler to hide potential counterfeits. However, given that the shape of the shown phone matches prior leaks and the box doesn't appear to be a complete fake, we're inclined to believe that this is the Pixel 6a packaging. Top of Form