The Dubai International Motor Show opened today and, as you would expect, didn't disappoint. The collection of manufacturers' cars is standard fare, with compact hatchbacks sitting glitteringly alongside family saloons and SUVs. What you really want, though, is the crazy stuff. We spent the whole day touring the floors looking for the craziest and wildest cars on display. Some you can buy, some you can dream about, and some are not for you at all.
[contentblock id=1 img=adsense.png]
Aston Martin DB10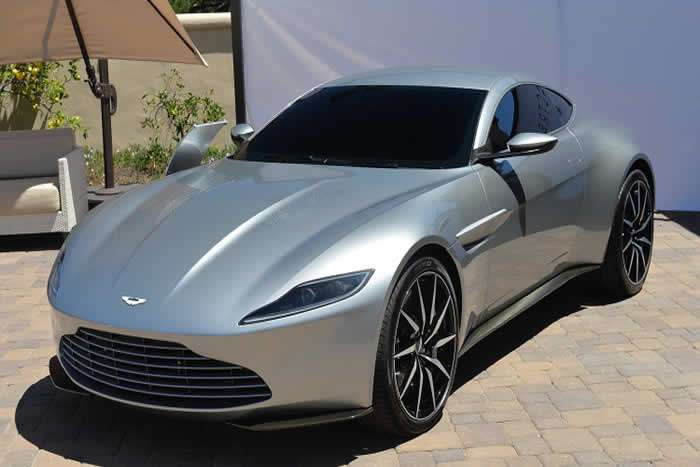 If you've seen SPECTRE, you've seen this car. It's James Bond's new wheels and if you think you can have one too, dream on. It was built for His Bondness and His Bondness alone. It's a one-off that you just have to see.
Aston Martin Lagonda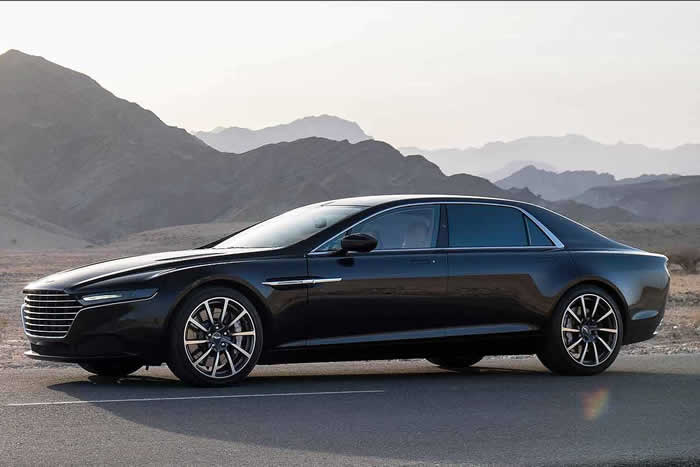 We've seen the Lagonda before, and now it's back. Originally, this luxury saloon was built between 1974 and 1990 and only 650 were made. This new generation, however, is only for the Middle East, so technically you could own one. If you have a spare island to sell.
Bentley Bentayga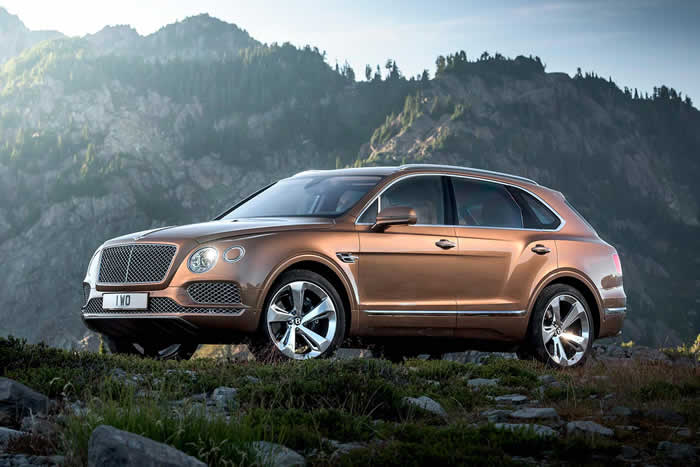 The world's gone made. Once upon a time, the idea of Bentley making an SUV was as laughable as Kanye West making sense. But we live in changing times. Now, Mr. West wants to run for President, and Bentley have made what they believe will be the world's fastest SUV. With a 6 litre twin-charged W12 engine, they may be right.
Ferrari 488 Spider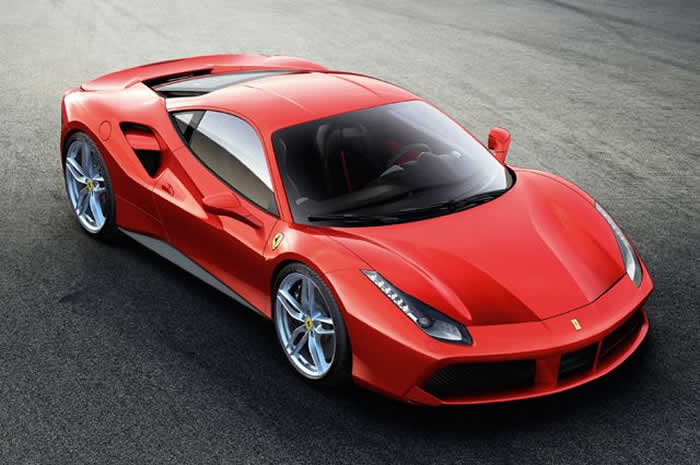 To speak ill of Ferrari is like speaking ill of Mother Theresa: it holds no water because it's foolish to try. The new 488 Spider is the convertible version of the 488, and it looks sensational. With an all-aluminium space frame holding a tuned Ferrari V8 in the back, this thing will go like stink.
[contentblock id=2 img=adsense.png]
Ford GT40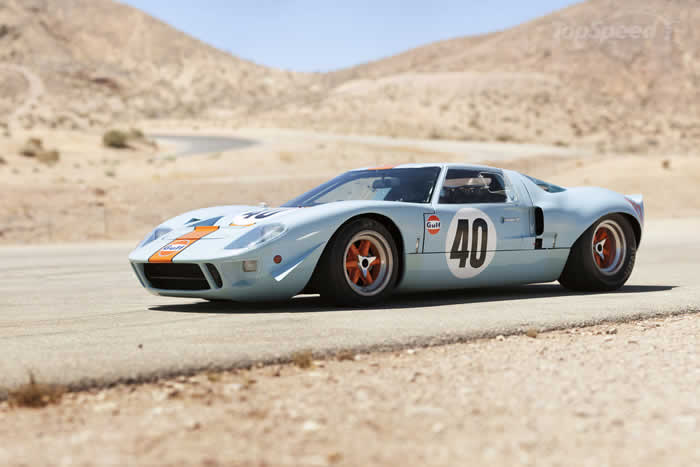 Few cars are as iconic as the icon that is the iconic Ford GT40. The car was reinvented for the modern age a decade ago, and now it's back once more. Hopefully this one will capture the imaginations of day dreamers like the last one. Well worth seeing.
Infiniti Q80 concept car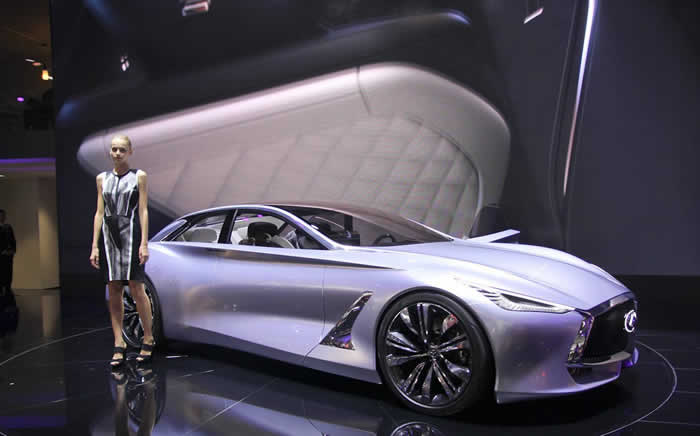 We were so taken aback by this striking concept car that we just had to Tweet it. Concept cars rarely go into production, so don't expect to see the Q80 parked on the kerb at JBR anytime soon. Going to see this car, though, is worthwhile. It may offer a glimpse of the future.
Jaguar C-X75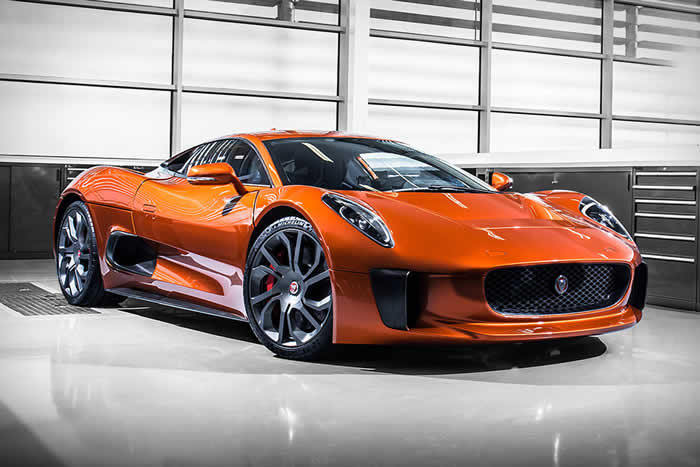 We're getting all Bond on you again. The Jaguar C-X75 also featured in SPECTRE and, boy, what a car it is. Again, like the DB10, this is a one-off, despite its appearance remaining faithful the original C-X75. It's the villain's car, so it's delightfully naughty.
Lamborghini Huracan Spyder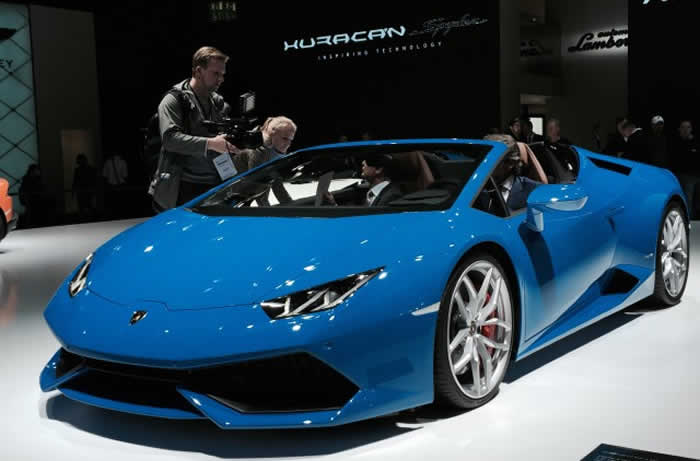 It was no surprise that Lamborghini would take a tin-opener to the Huracan, and now we can see what it looks like without a head. Delightful, we think. There isn't much ugly about a roadster version of the baby-Lambo. It gets better, you can own one!
McLaren P1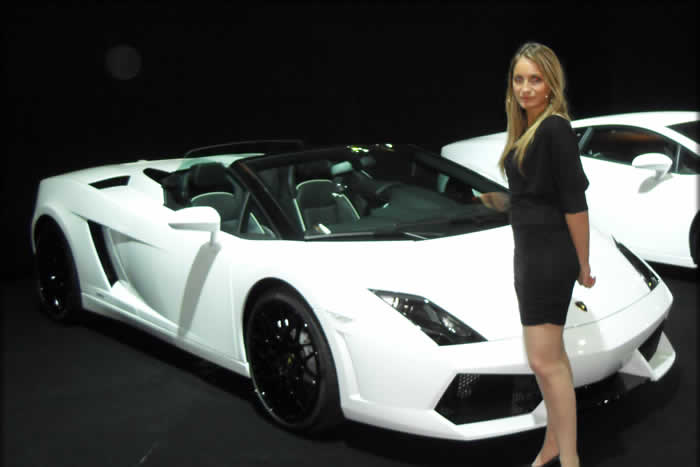 The McLaren P1 has been with us for a couple of years now, but that doesn't stop it still being one of the sexiest cars ever to grace asphalt. This hybrid hyper-car is superb to look at, but you won't be able to touch it. The McLaren team has it off-limits.
[contentblock id=3 img=gcb.png]
Mercedes-Maybach S600 Pullman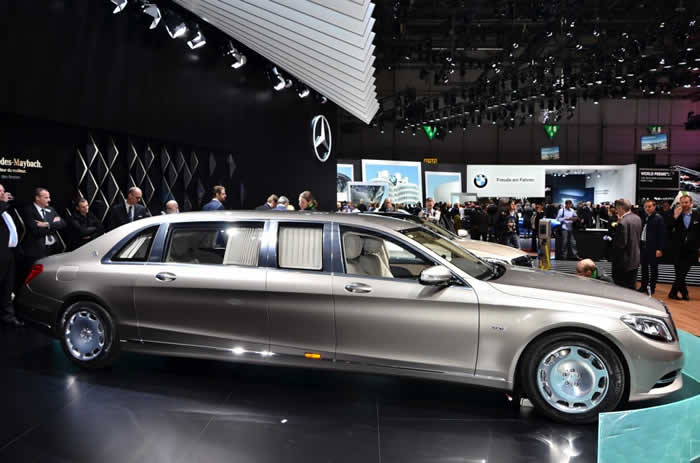 Straight away you can't afford one. Come to think of it, though, you might. There is no price for this stretched limo as they are made to order. There is nothing, nothing d'ya hear, that is quite so luxurious as this monster. It's like flying First Class, but in better surroundings.