Whether you love or hate them, the Kardashians are one of the most entertaining families in the world. But while Kim, Kourtney, Khloe, Kendall, Kylie, Kris, Rob, Bruce and Scott (We think that's everybody) might be better at entertaining us on our TV sets, they are also pretty good when it comes to choosing great cars!
[contentblock id=1 img=adsense.png]
So, In honour of the Kardashians and them being the hottest family on the planet we bring you the best cars from the Kardashians…
Kylie Jenner's Matte Mercedes G Wagon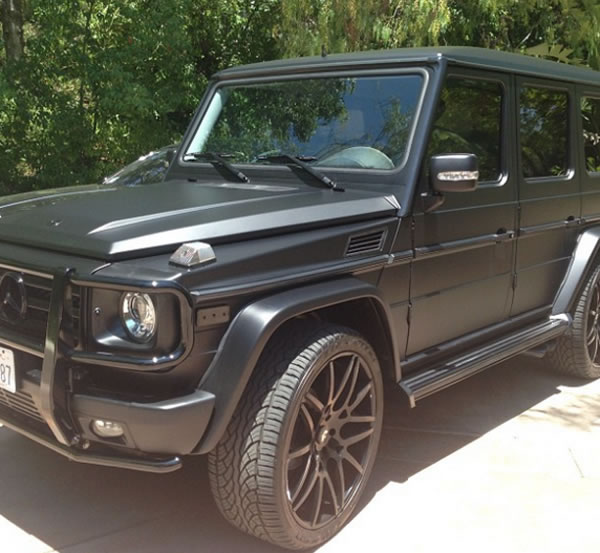 A couple weeks ago young Kylie Jenner took her Mercedes-Benz G-Wagon in for a restyle from metallic to matte and tweeted 'Thank you @spinimaging for matting my G!! I can't stop staring at it'. It is apparently worth $125,000 and guess what… Kylie isn't legal to drive yet!!!
Kim's Ferrari 458 Italia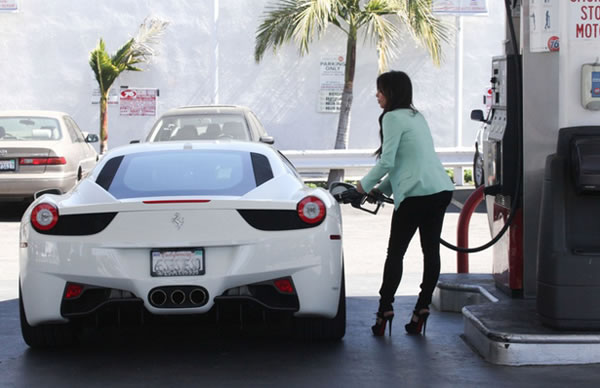 Now it would be fair to say that Kim Kardashian knows her stuff when it comes to cars! The soon to be mother of Kanye West's child has had way too many incredible cars for us to show you. But here are a few…
Kim in Kanye's Mercedes SLR Mclaren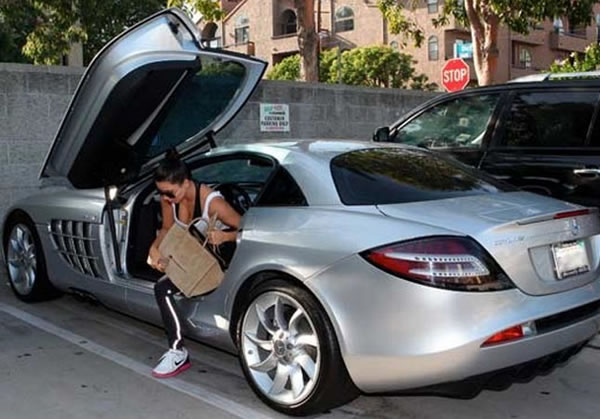 Kanye's Lamborghini Aventador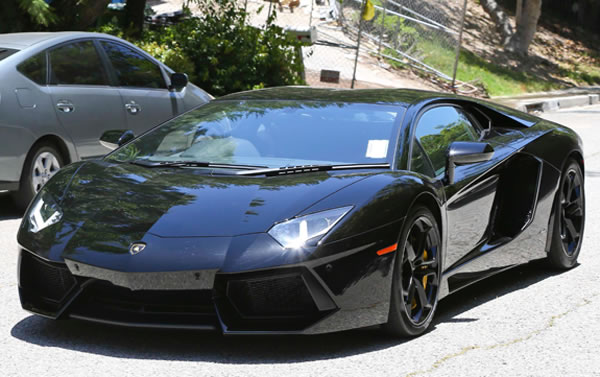 Kanye might not to be married into the Kardashian klan yet but this Lamborghini was a gift from Kim which was later crashed into the gates of their home by a friend. You can check that out here.
Khole Kardashians Rolls Royce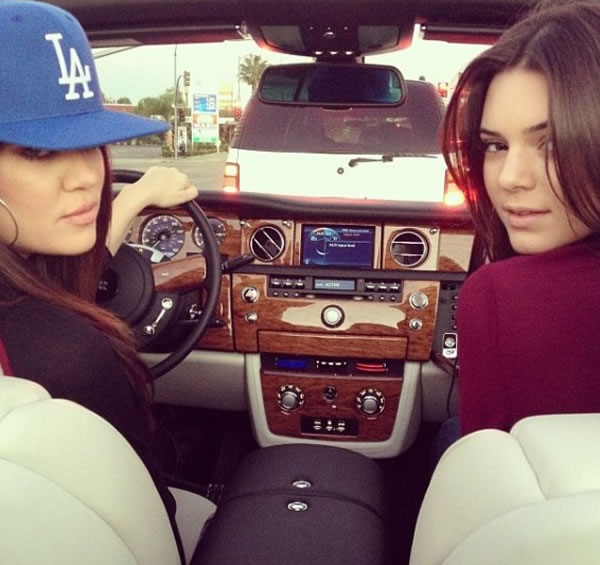 Not to be outdone by here big sister, Khloe has been spotted in this white Rolls Royce where she tweeted a photo with her little sister Kendall.
Khloes Range Rover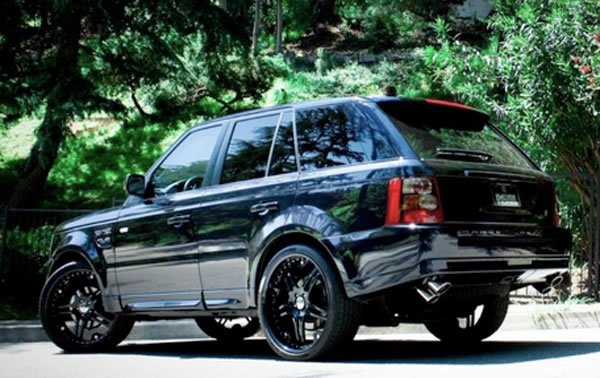 Khloe has also been seen in a bunch of Range Rovers whether it is white or black they've had them all.
Kris Jenners Mercedes-Benz G Wagon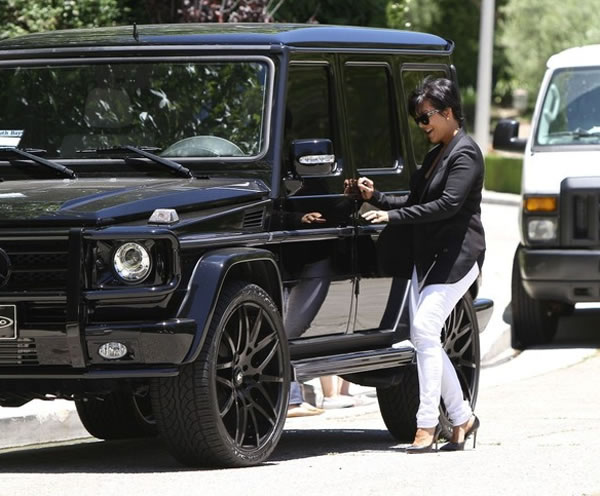 'Momager' Kris Jenner like daugther Kendall also drivers a G Wagon! Hell, it might even be the same one, it is difficult to keep up with this family! At least they keep the paparazzi guessing!
Kylie Jenner's Chevy Camero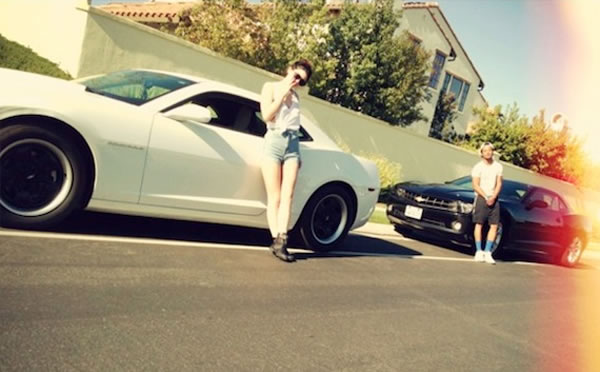 Kylie posted this styish photo to the blog she shares with sister Kendall. We aren't sure if it is hers or not, but if it is, great choice Kylie and we are super jealous!
Scott Disick's Ferrari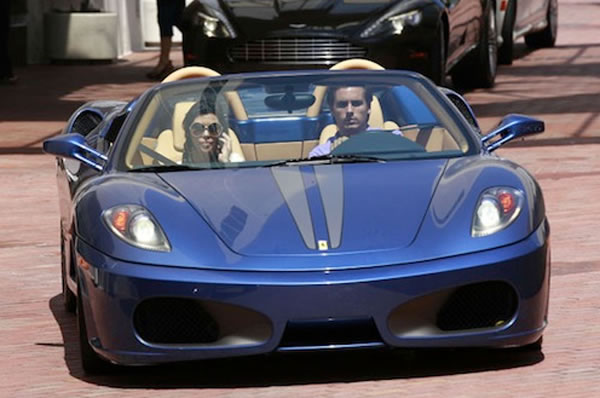 Unlike younger sister Kim, Kourtney Kardashian keeps it low key with the car she drives, but boyfriend Scott Disick certainly makes up for it with his array of fine cars!
Kourtney & Scotts Ferrari Italia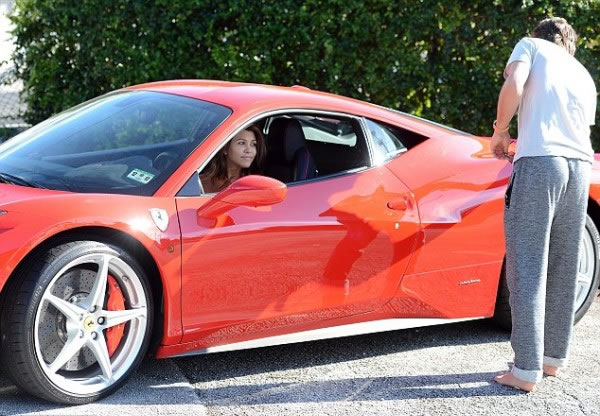 This is the only real picture we could find of Kourtney in an awesome car! No surprise that boyfriend Scott is  looking out no damage is done to one of his toys!
Bruce Jenner's Mercedes-Benz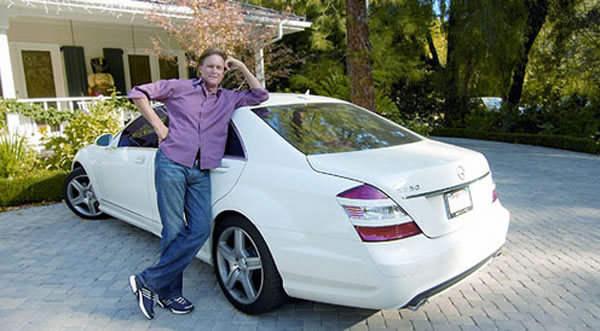 Last but not least, In a family of characters and chaos Bruce Jenner keeps things low key on the screen and he does behind the wheel too with this modest Mercedes!
So there you have it! Possibly the longest list of Kardashian Cars you will find! If you find a longer one, let us know, or if you would like to see some Kardashian cars added to the list, just get in touch with us! Something tells us that this won't be the last we see of Kardashians driving around in fine cars!
Source: Carhoots