Fast & Furious 9's new trailer has raced in and the closing moments appear to confirm a long-running fan theory.
The movie is finally coming out in US cinemas on June 25 and UK cinemas on July 8, and it will see Dom and his family go head-to-head with his previously-unknown brother Jakob, played by John Cena.
But it seems that we'll also see the Fast & Furious series go where it's never been before: space.
It's long been thought that it was the only frontier left for the series, and the final moments of the trailer see Roman and Tej in a rocket car in what look like DIY spacesuits, finished off with duct tape.
While it's not complete confirmation that Fast & Furious 9 is going completely into space, we do at least know that there will now be "cars flying in the air", as Roman points out earlier in the trailer when he reflects on everything the family has beaten so far.
The trailer also showed more of Han's return that was revealed in the first trailer released back in January 2020. We're still no clearer on exactly how he's returned from the dead, but Han says it's "good to be back", so that's nice.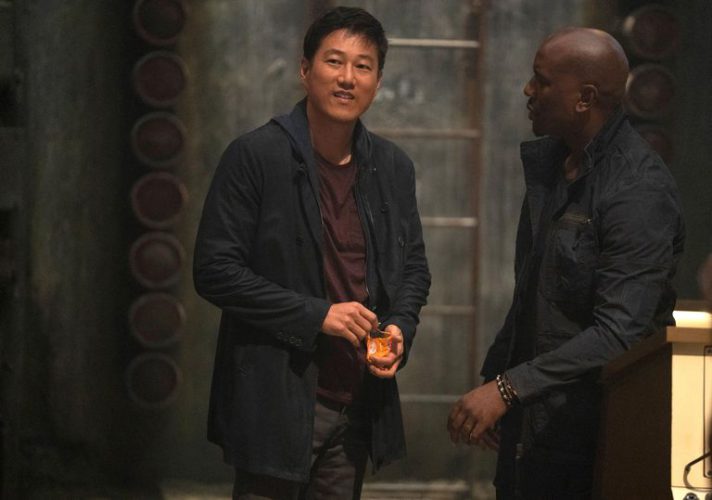 It's also clear that Jakob means business as he has a "private army" backing him up and it spells trouble for Dom: "I spent my entire life in your shadow and now you spend the rest of yours living in mine."
Uh-oh.
Jakob won't be the only blast from Dom's past in the new movie as the Super Bowl trailer for Fast & Furious 9 also confirmed that Cardi B was playing Leysa, who is "a woman with a connection to Dom's past".
Fast & Furious 9 is out in US cinemas on June 25 and in UK cinemas on July 8.