Animation, it's frequently been said, is a medium, not a genre. You can use it to tell any number of stories in any number of ways. And it's certainly not just for kids. So, of course, our list of the 10 most noteworthy animated features runs the gamut from talking toys to psychedelic orgies.
1. SNOW WHITE AND THE SEVEN DWARFS (1937)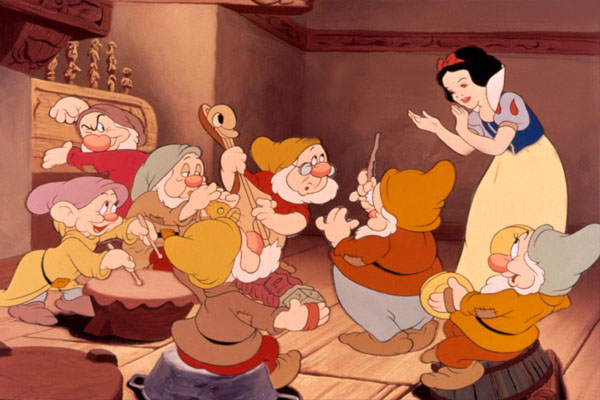 According to Box Office Mojo, the highest-grossing animated film in history is Disney/Pixar's Finding Dory, which rode a wave of positive reviews and 3D surcharges to a $486.2 million domestic haul last year. But there's a little thing called inflation to consider.
When you factor in rising ticket prices over the last 80 years, the highest-grossing feature-length animated movie is still Disney's first: Snow White and the Seven Dwarfs. Per Business Insider, adjust Snow White's $184.9 million take-ups and you get a whopping $935.2 million in today's dollars.
2. BEAUTY AND THE BEAST (1991)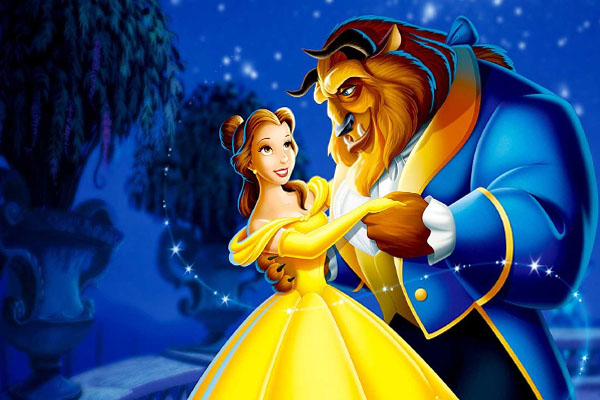 In September 1991, nearly two months before its nationwide theatrical bow, Disney took a gamble by screening an early version of Beauty and the Beast at the New York Film Festival.
It was an audience more accustomed to arthouse and foreign films, and on top of that, approximately a third of what was screened was either storyboard art or black and white animation tests.
"There was a lot of gulping here," recalled a Disney executive. "It was a risky but interesting idea to show it before that audience. We knew no one would hate the film. The worst they could say was, 'Ok, it's an animated film; why is it here?'" But the reaction to the film was far less ambivalent; Beauty and the Beast received a standing ovation from the seasoned crowd of moviegoers.
3-SPIRITED AWAY (2001)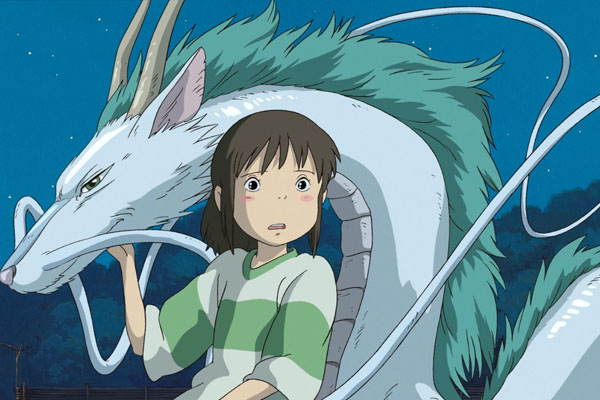 Speaking of Spirited Away: More than 15 years after its initial release, the Miyazaki classic (one of his many) is still Japan's highest-grossing film, with a total domestic gross of ¥30.4 billion ($300 million).
The film, about a sullen young girl who wanders into fantasy land, was also the first film to gross $200 million before opening in the United States. When it finally did arrive stateside, distributor Disney declined to do much by way of marketing and never released it in more than 151 theatres.
Until Spirited Away picked up a surprise Best Animated Feature Oscar, becoming the only Japanese film and only hand-drawn film ever to do so, and beating out two Disney releases (Lilo & Stitch and Treasure Planet) in the process. Disney subsequently pushed Spirited Away into more than 700 theatres.
4-The Lion King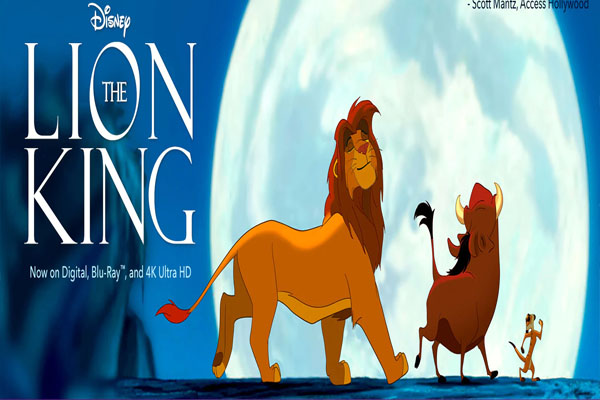 A unique flick. Will always be loved and praised forever. Best music. Best story. Best cast. Best characters. The Lion King triggers a whole spectrum of emotions, from the greatest opening scene of any movie, the calm, the sadness, the despair, the joy, the hope, the excitement, to the happy ending, it's one of the greatest movies of all time, not just in animation.
The Lion King is one of the greatest movies of all time. I cry at least 5 times throughout the movie. They could have ended after the circle of life scene and I would have been happy. That's how amazing it is. This is really good, but I don't think it deserves to be #1 on the list.
5-Wall-E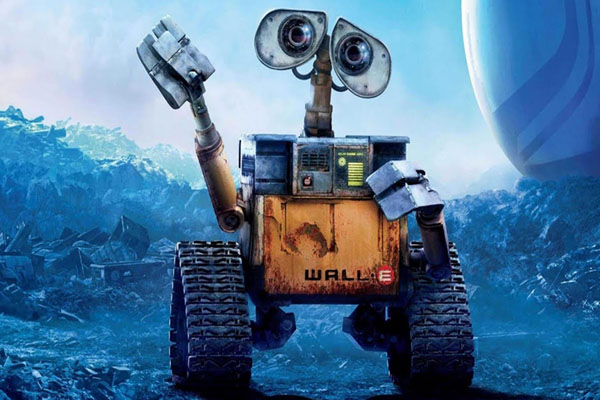 Pixar strikes again with this 2008 release. WALL-E is an interesting tale because it barely has any dialogue. That's not something you find in a lot of films directed at children. Instead, it focuses on visual storytelling and it hits on every aspect to deliver a touching story.n. Pixar strikes again with this 2008 release.
WALL-E is an interesting tale because it barely has any dialogue. That's not something you find in a lot of films directed at children. Instead, it focuses on visual storytelling and it hits on every aspect to deliver a touching story.
6-Up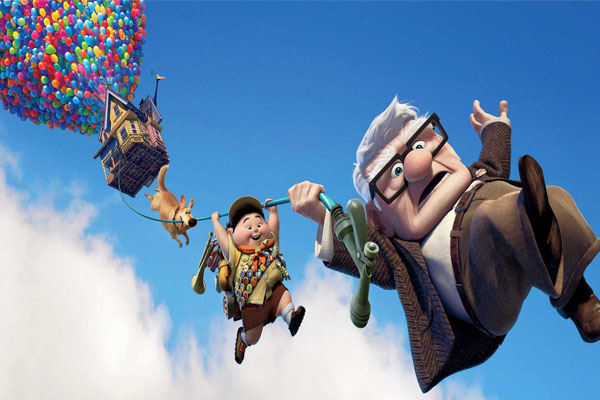 This has been, and will always be, one of my favourite movies of all time. Very few movies can hit you with an opening montage that brings you to tears in the first five minutes, and then proceed to make you laugh your head off. Up is an absolute masterpiece.
7-Aladdin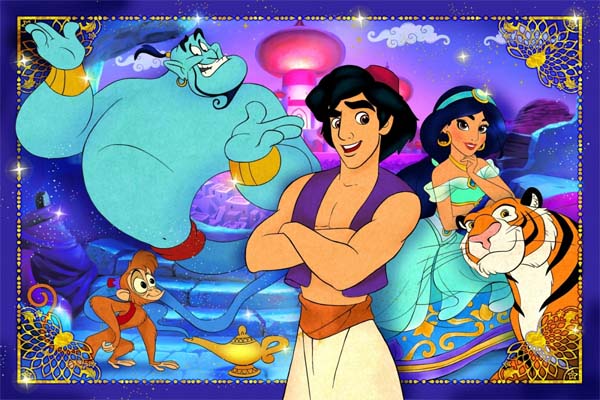 Aladdin: the main character. Yes, he's flawed but he has so many good traits. He's clever, fun, caring, brave, romantic, and insecure. Sure he can be selfish and rude but he overcomes that, shown by freeing genie. So overall, I love Aladdin.
Jasmine: she is so sassy, intelligent, kind, that it's hard to hate her. Oh and my, my what gorgeous girl… ! Jasmine is really funny and her facials are fab. I love her attitude. Does she change throughout the film… Not really… But does she need to, she awesome!
Genie: HILARIOUS! ' I love his songs his jokes his everything. He really likes Aladdin, by the end. I think they are true friends. His intro is hilarious. I love it when Aladdin outsmarts him… He's so cool.
8-Grave of the Fireflies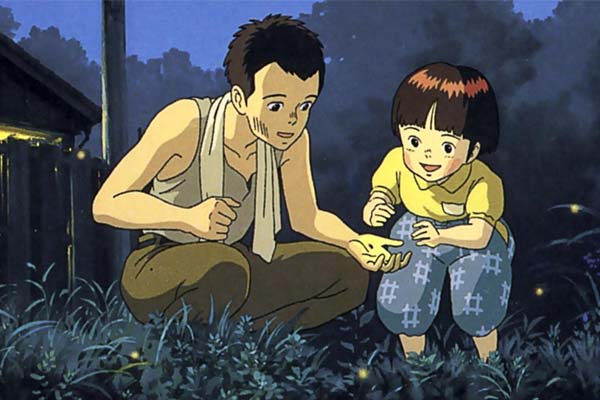 We stay in Japan for this next entrant, but we go all the way back to 1988. Grave of the Fireflies was based on a 1967 semi-autobiographical story. It's not often that a tale about war is turned into an animated movie, but this film did it spectacularly. It focused on two siblings who struggled to survive the final few months of the Second World War.
Reception to Grave of the Fireflies was universally positive. Roger Ebert included it on his list of the greatest films ever, Total Film placed it on their greatest animated films list, and Time Out featured it on their best World War II films list.
9- Coco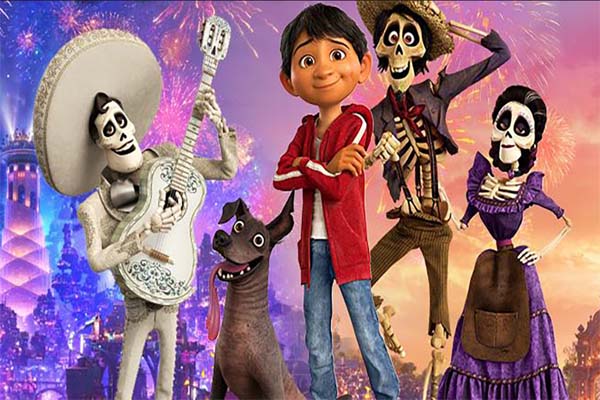 The string of Pixar films continues. This 2017 release marked another impressive achievement for the successful studio. It was also a change for them. Instead of telling a story about cars, bugs, or toys, this one focused on a young kid who was transported to the land of the dead during the Day of the Dead.
With stellar music that won an Oscar for Best Original Song and gorgeous visuals, Coco was another huge hit for Pixar. It also took home Best Animated Film and sent audiences on another highly emotional journey. If you're not crying by the time "Remember Me" plays at the end, you may not have a heart.
10- Brave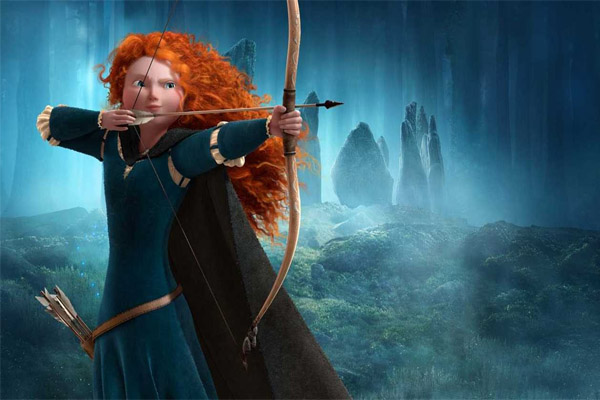 As noted by our very own boss man, Brave marked Pixar's first true Disney movie after being acquired by the House of Mouse. Make of that what you will, but the film does contain many hallmarks of old school Disney fairy tales — princesses, witches, etc — and that's not a bad thing.
Pixar's best output pushed the boundaries of animated storytelling, and while Brave is less ambitious in that sense, the film is still an enriching experience that contains strong characters, stunning animation, and moments of real insight and beauty. There's nothing wrong with some familiarity when it's this well executed.