In no time at all, Beckham's gone from retired soccer player to global brand. He's collaborated with H&M and Belstaff, started a new soccer franchise, and through it all dressed like a boss. Here, a breakdown of his latest sartorial choices.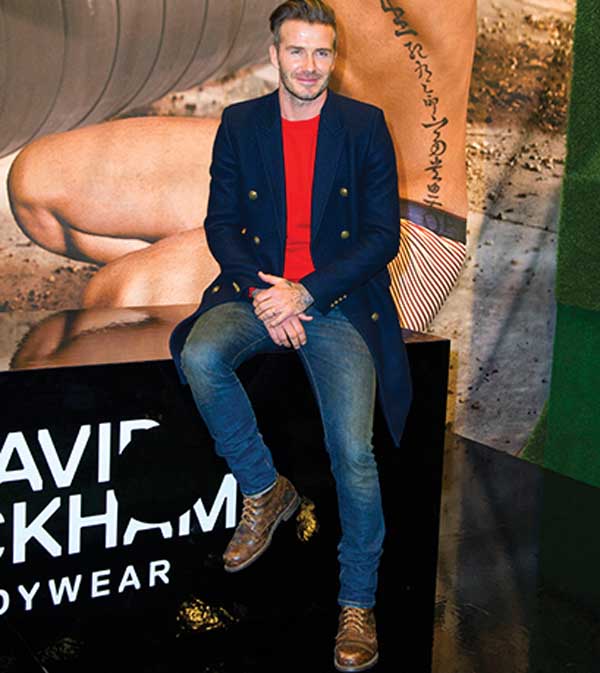 While debuting his H&M underwear line (and its scantily-clad ads), Beckham reminded everyone that he's really good at wearing clothes. Check out the whole color theory thing going on here: the light denim balances out the long navy topcoat, and the red sweater anchors the whole thing with a bright spot. Bonus points for those tough-as-hell boots.
[contentblock id=1 img=adsense.png]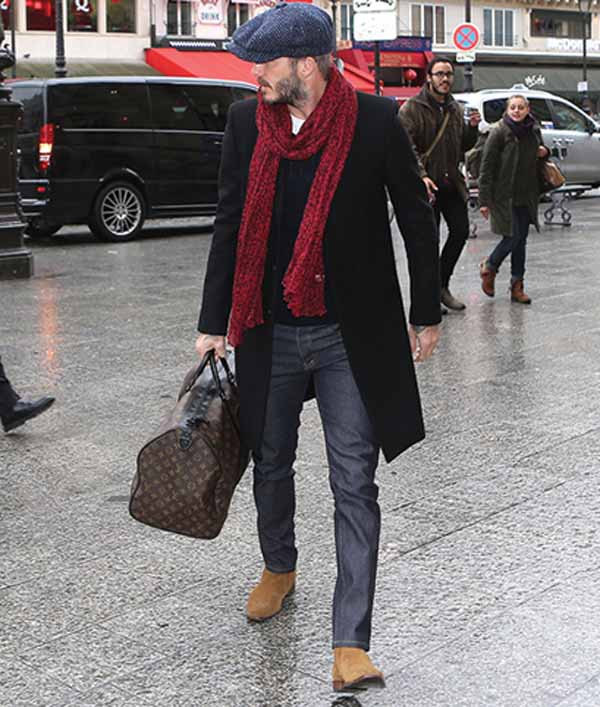 Seriously, has a stronger case ever been made for the newsboy cap? Watch as Beckham de-goofballs the retro hat by mixing it with some killer pieces, like caramel chelsea boots, raw denim, and a slim topcoat.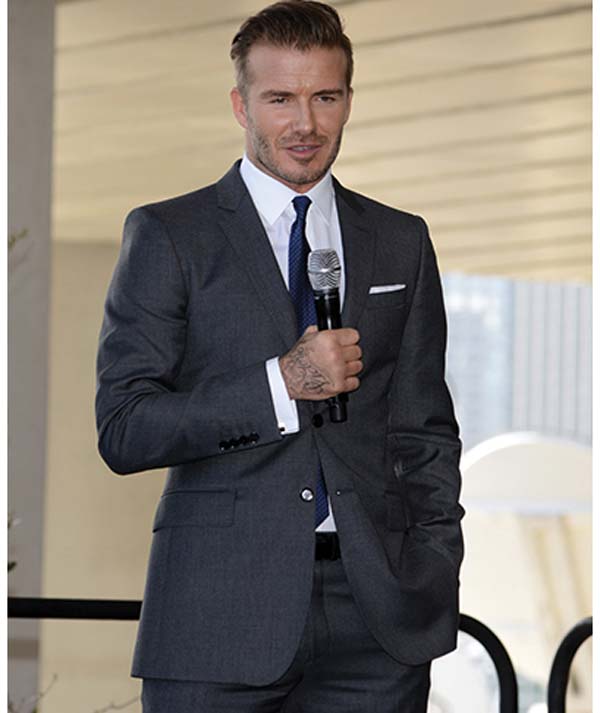 This is what the least-retired guy ever wore to announce his new Miami soccer team. Here, he nails the slim silhouette check out how well-tailored everything is at the waist––and picks the right color for the occasion: business-man gray. When you're presenting a big, risky idea, it's okay to let that oxblood suit sit out for a night.
[contentblock id=1 img=adsense.png]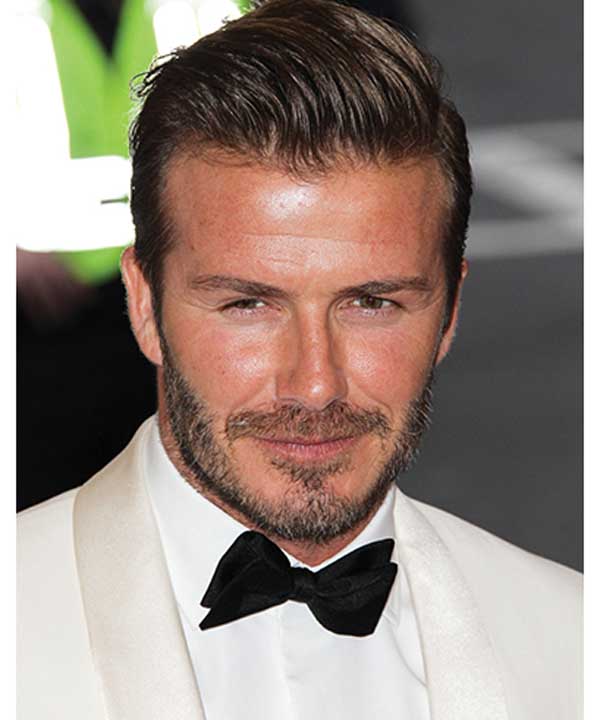 Let's take a second to appreciate DB's grooming game, because that shit is on point. Note how he contrasts the tidy, gelled 'do with wilder-than-usual facial hair, which has a perfect Gosling-level fade. Also, he pulls off the white tux by keeping the details classic: white shirt, black tie. Oscar winners of yore, take heed.
[contentblock id=3 img=gcb.png]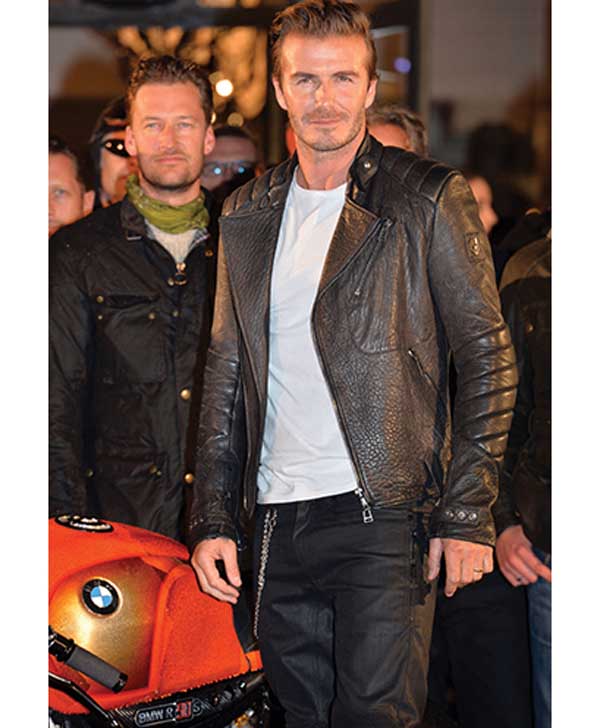 Prior to unleashing his new Belstaff capsule collection, Becks attended the brand's new London flagship store opening and showed off his leather jacket skills. As expected, he wore his like a pro: ultra-fitted and paired with a simple tee to downplay the detailed moto-jacket stitching. We award this look five prayer hands emojis.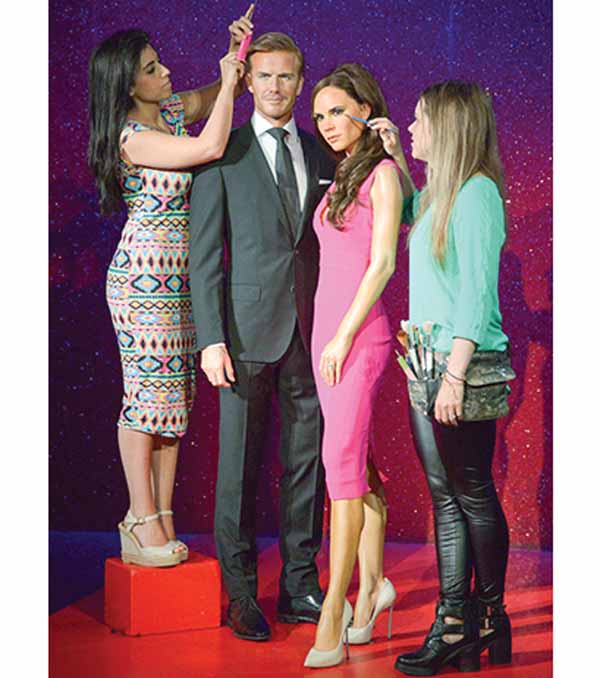 Okay, so this isn't exactly Beckham himself, but damn, his wax sculpture is holding it down. All the details are right: a slight bit of shirt cuff showing, slim trousers, spread collar, and even a hint of pocket square. Dude probably didn't even have to tell Madame Tussauds to pick out the best damn tailored suit they could find it was implied.