Fashion and sports are colliding, with New York Fashion Week and the NBA All-Star Game both setting the city abuzz.
Retailers and manufacturers are lining up to associate themselves with the style stars who will hit the court at Madison Square Garden on Sunday night. From sit-down interviews with fashion directors to intimate dinners for special guests, the fashion industry is embracing the big game and its well-dressed players.
[contentblock id=2 img=adsense.png]
Perhaps the biggest event of the weekend is a fashion show produced by LeBron James of the Cleveland Cavaliers in collaboration with Turner Sports and IMG. NBA All-Star All-Style presented by Samsung Galaxy will include a runway show with players, models and style setters including James Harden, Klay Thompson, Chandler Parsons, DeMarcus Cousins and Zach LaVine. The show will be broadcast on Saturday at 6:30 p.m. on TNT.
Bloomingdale's is bringing Harden to the store tonight to visit with shoppers in a special pop-up shop filled with NBA merchandise, while Saks Fifth Avenue's men's fashion director, Eric Jennings, is sitting down with Brooklyn Nets point guard Jarrett Jack and former NBA player Kevin Willis, for a special chat about sneaker style. Ermenegildo Zegna is hosting a dinner with Carmelo Anthony, who will be decked out in the line's Couture collection at the dinner and a made-to-measure ensemble in Bergdorf Goodman's newest incarnation of its Goodman ad campaign, launching next week.
[contentblock id=1 img=adsense.png]
Express will introduce its new men's wear ambassador Stephen Curry of the Golden State Warriors in an event Friday night that will also feature a live performance by Ludacris.
Made Fashion Week will bring Anthony to its fashion stage on Saturday for a showcase on wearable technology; Starter has installed a pop-up shop at the Paramount Hotel in Times Square for its special NBA All-Star jacket and other merchandise; Barneys will be hosting a cocktail party with Russell Westbrook on Friday to celebrate his "achievements in basketball and fashion," and Nike is bringing James Harden, Anthony Davis, Kevin Durant and other players to its store and other venues around town for the next three days.
Many of the players who will be participating in the game are stars both on and off the court because of their unique sense of style. Here is WWD's look at the NBA style all-stars.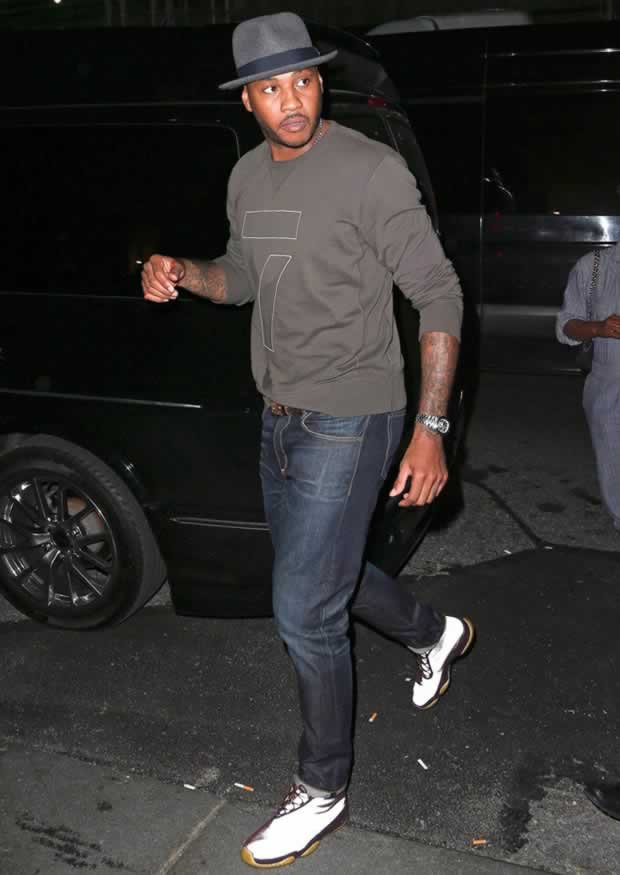 Carmelo Anthony is no stranger to fashion, as his style choices reflect good knowledge of trends and hot brands. However, by NBA standards, he is classic and loves a fedora morning, noon and night.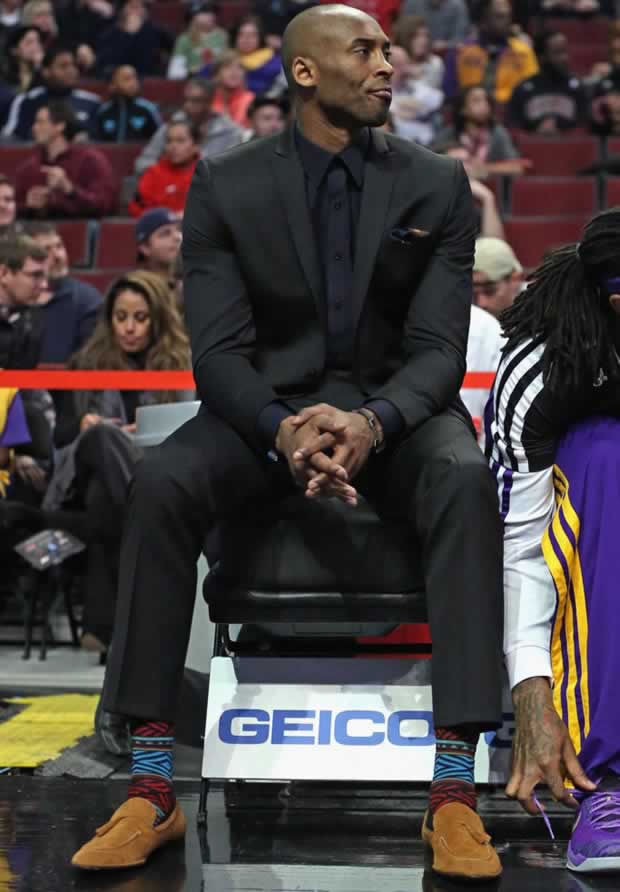 Bryant understands the power of style. His collaboration with Nike has reached cult status and he remains a favorite with the style-setter community. His choices reflect a deep knowledge of European tailoring and he never shies from of color.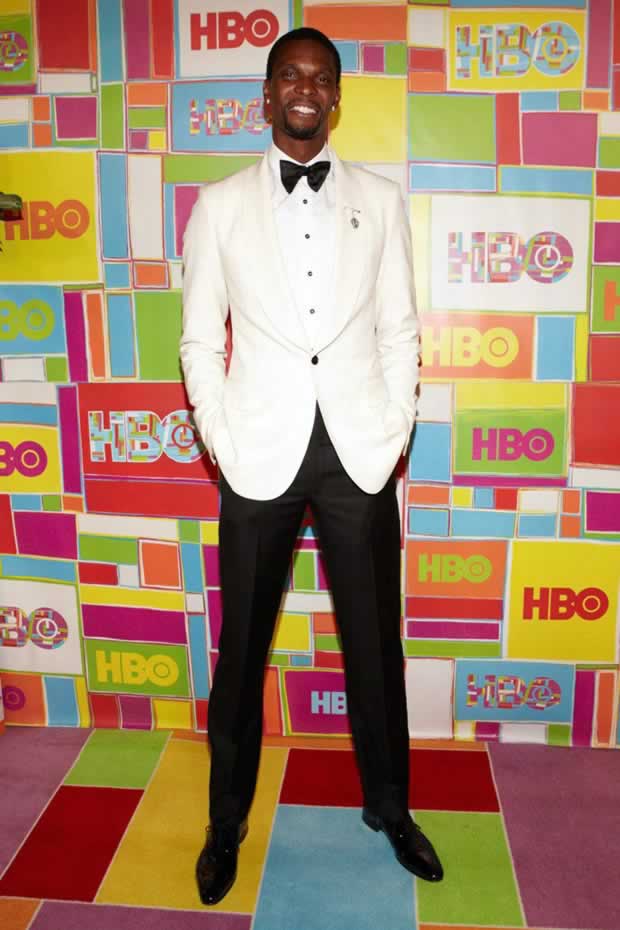 Chris Bosh loves iconic men's wear looks, has a good knowledge of sartorial rules and knows how to wear a suit. And when opting for a more relaxed ensemble, his attention to detail and elegant aesthetic shines through.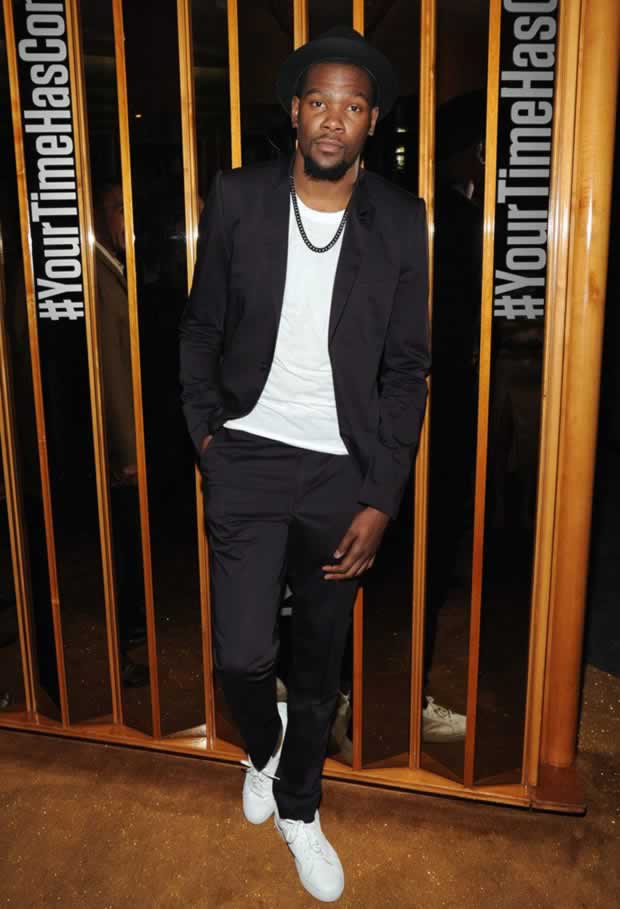 Kevin Durant looks as stylish wearing an elongated T-shirt and skinny jeans as he does in black tie on the red carpet. His love for retro eyewear, statement men's jewelry and well-fitted suits only help solidify his fashion-leader status.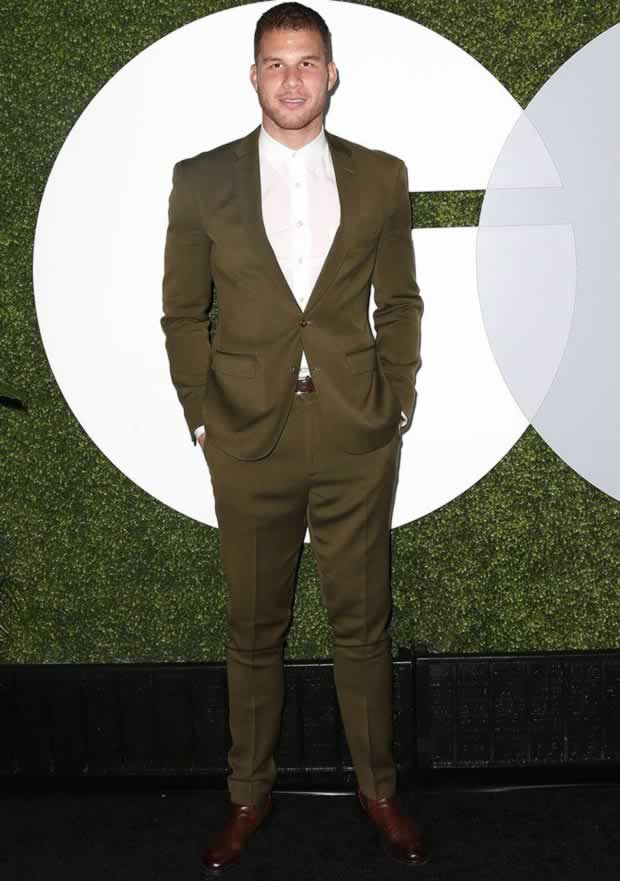 Blake Griffin is a fashion star in the making. From three-piece suits paired with desert boots to formfitting sweatshirts worn with sleek dress pants and a great display of suit separates, Mr. Griffin has a clear personal style and is always on the mark.
Lebron, the godfather of NBA fashion, has a great editorial eye – wearing everything from perfectly fitting suits to sleek sportswear without compromising his street cred. Let's not forget he's a style veteran and has great access to the best clothes.
In the case of Damian Lillard, there is no fear and more is more. From bright red three-piece suits to retro Fifties tailoring, he obviously likes to have fun with fashion. He plays a bit dangerously, but that makes him even more of a style plate.
Dwyane Wade's confidence and risk-taking clearly define his fashion choices. His own personal style always shines through, and his creative black-tie ensembles are consistent. Of course, being married to a Hollywood actress doesn't hurt.
To witness the style evolution of a young player is always an interesting process. In the past, John Wall's choices have been correct but very by the book. But lately, he has widened his range by opting for more-modern outfits.