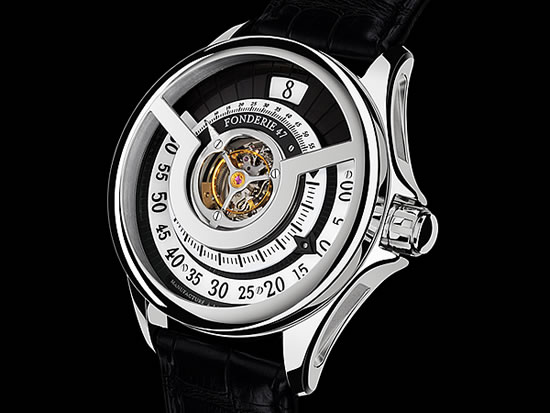 I like the concepts and thoughts that Fonderie 47 comes up with. So after wowing us with the interesting AK47 cufflinks, the set of accessories now gets a new chum, the Inversion Principle timepiece. The watch has been designed by Adrian Glessing and developed and produced by David Candaux/Du Val Des Bois, and sale proceeds will benefit "the destruction of one thousand assault rifles in Africa, creating a safer environment for aid and development".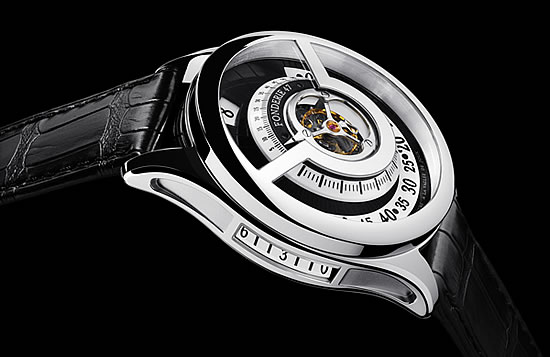 As for the watch, it also borrows elements from the AK47. The back plate is made from steel made using "a destroyed assault weapon". The watch features a central 3-minute flying tourbillon which forms a major part of the the three-dimensional dial. The dial also sports "three second-hands equally spaced 120° apart around the tourbillon cage arc sedately across the seconds-scale above the tourbillon".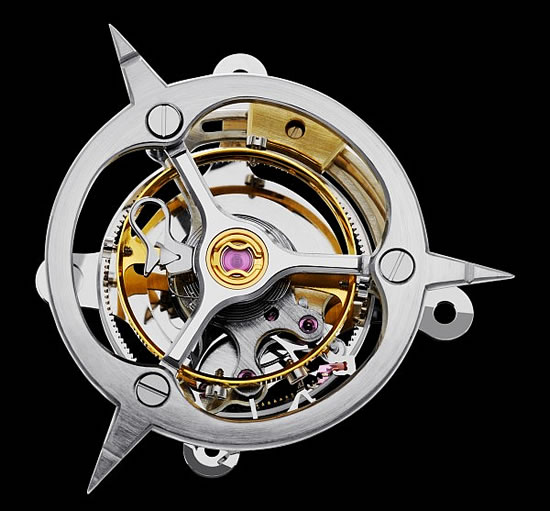 Encased in an 18 carat white or rose gold variant, the "embedded gold bezel bridge framing tourbillon cage" is protected by a sapphire crystal. The watch boasts of 30 meters of water resistance and has been finished with a hand stitched alligator strap with gold pin buckle matching case, or a brown leather with red gold case or black leather with white gold case.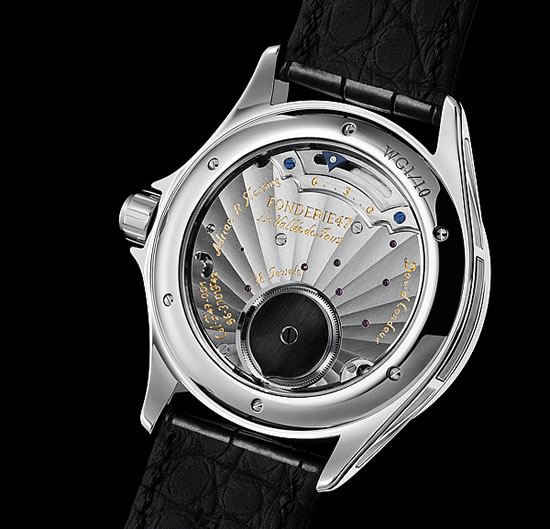 Priced at $350,000 each, the Inversion Principle watch will be limited to 20 units only: 10 in white gold and 10 in red gold.