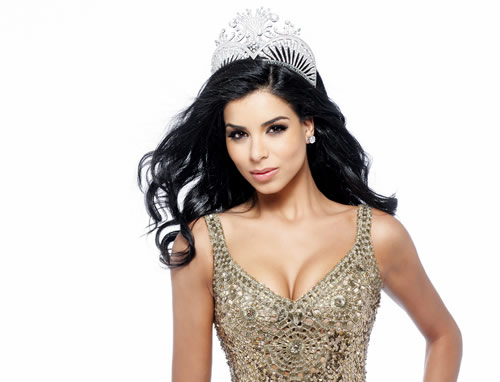 Many of us don't know much about the gorgeous Rima Fakih, she is Miss USA from 2010. She is the only first Muslim American which is selected for miss USA. Other than that she has done lots of work and surely we will discuss them all. First let us talk about her personal life. She was born on the 22 September in 1985 in the city called Srifa. She belongs to Muslim family which is not very conservative.
She went to some school in her town and after some time when she was young her family moved to one of the populated city of America known as New York. After some time there was a downfall in her father's business due to the attacks of September 2001. She finally did her graduation from Henry Ford college. She has two sisters and one brother.
She completed her first show when she was just 19. When she decided to take part in the Miss Michigan USA show, she had to sell her car for the entrance and it was also her childhood dream. She won the contest and was the Miss USA 2010. She made the history because she was the first Muslim who won this title.
When she got the title, many people started discussing about her religion and about her identity. She was upset about it and then she said that she is an American first and then she is a Muslim. Many people including Arabs were happy about her but some Muslims were not. They said that she is not portraying the religion and it is not the way of a Muslim girl. There waslots of controversies regarding the religion.
So lets talk about what she did as a miss USA 2010. She presented her country as a Miss Universe. She is the ambassador of the one of the organization known as pink fund. She is helping in that organization for the breast cancer patients. As a miss USA, she was also the ambassador of women's self defense awareness. She loves to fight for the rights of women.
She gave her appearance in the television, she was in the movie Real steel. The recent news that came from her was that she is also taking wrestling training. She wants to learn everything she can, for her life is short so one should get benefit form it and one should also experience everything.
She is a girl full of life. Whenever she gets free time she loves to travel and she spends a lot of time with her family. She loves her family more than anything else. She loves to play games and she loves to watch movies and reality shows. She has decided that she will work for some organization as a volunteer.
She has a very sad ending she was found drunk in the streets and she is lost now, no one knows where she is and in which condition she is.