She has recently undergone another body transformation after admitting she had let her fitness regime slip during a promo tour of Australia. But Holly Hogan was more than happy to show off her killer body as she jetted off on a girls' trip to Cape Verde alongside her Geordie Shore co-stars.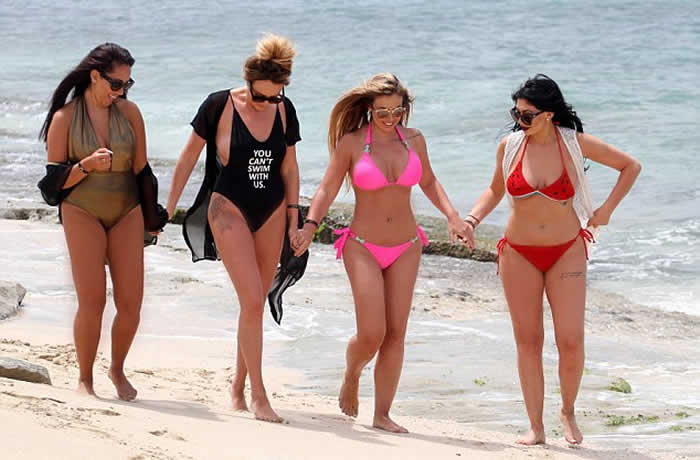 The 23-year-old looked sensational as she frolicked on the beach in a very revealing hot pink two piece. The tiny bikini made the most of her sensational curves, including her famous assets and her tiny waist. Sporting a pair of shades, Holly skipped around the sand as she had a whale of a time with her gal pals.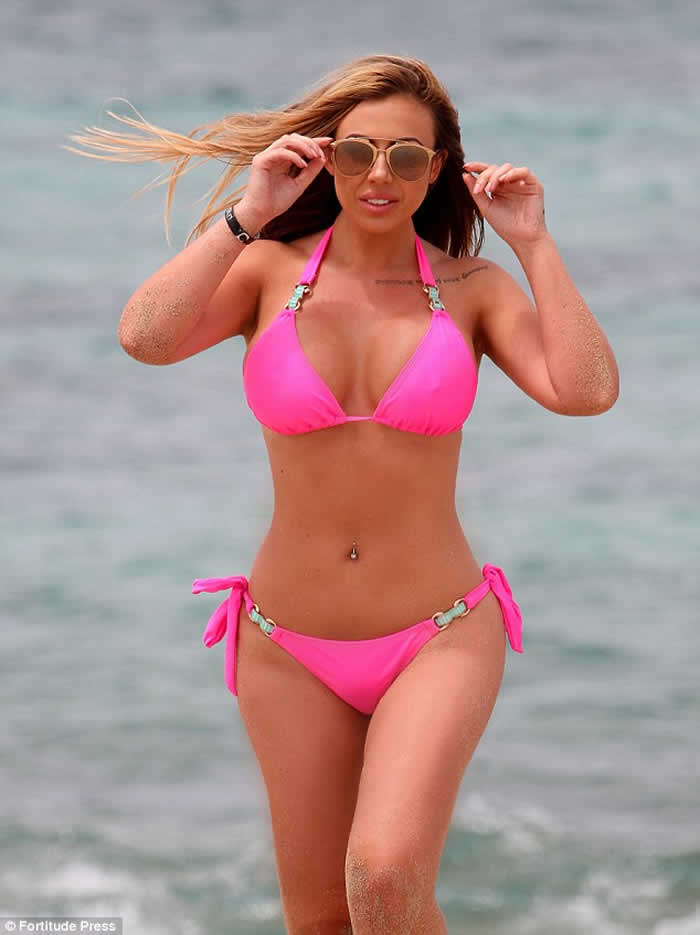 The beauty was joined by Chloe Ferry, who also displayed her curves in a racy red bikini. The pouting TV personality added a crochet cover-up to add a chic twist to her beach look. Holly recent decided to take a 21-day eating and workout challenge after putting weight on in Australia.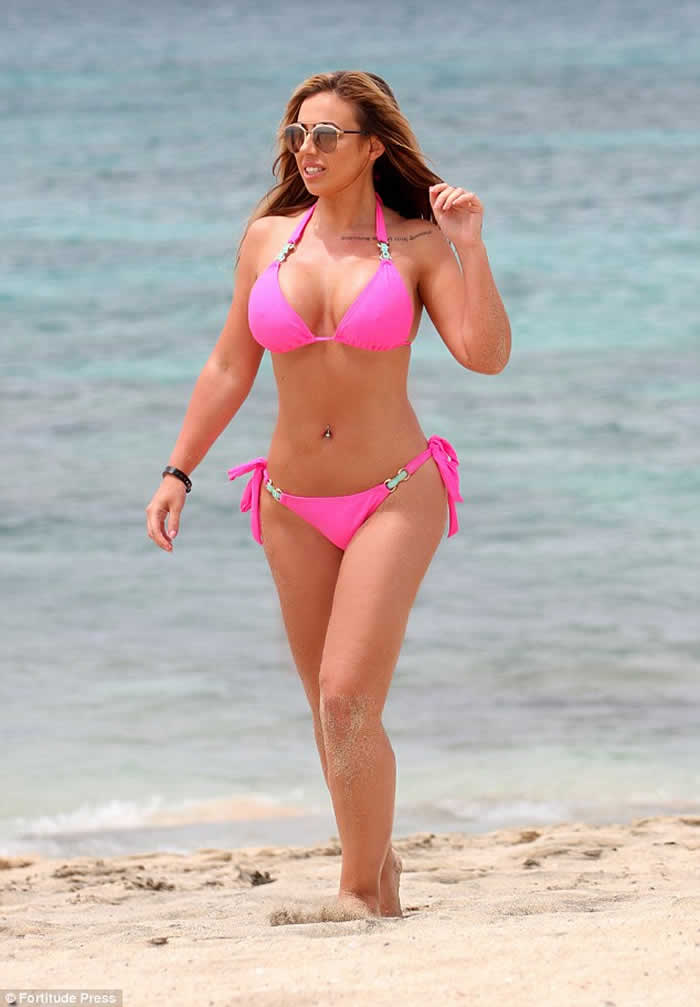 Her decision to answer back to body-shamers follows a post on her Instagram page that compared a recent mirror selfie with a beach snap from Oz six weeks ago, which some considered a poor representation of the change.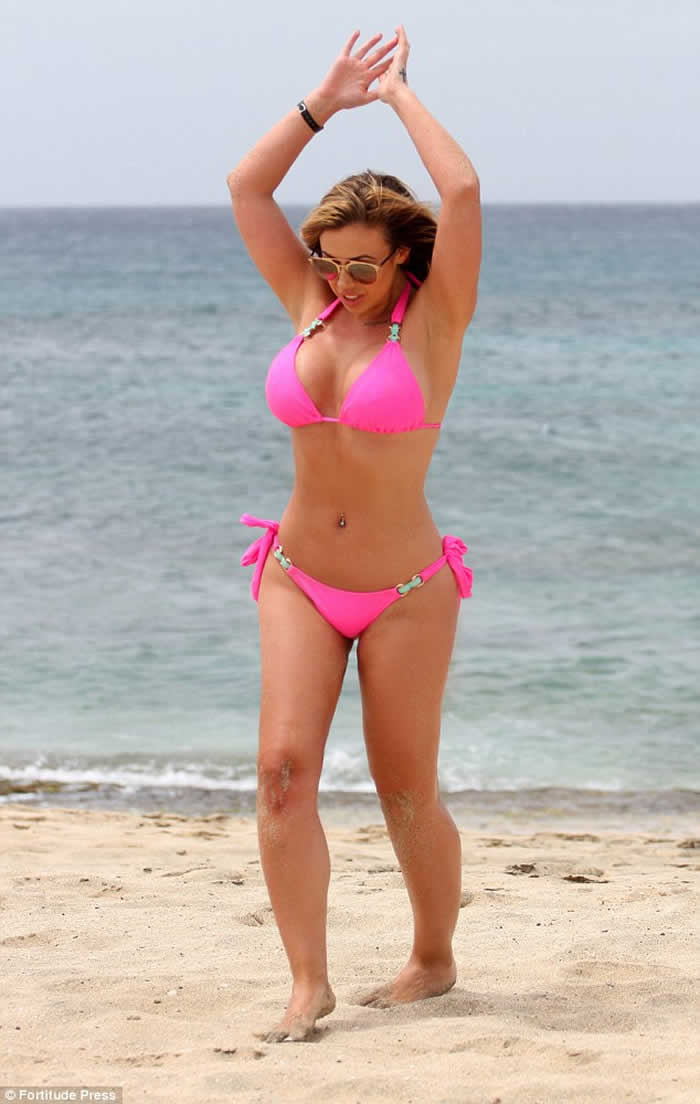 Explaining her decision to share the snapshots, Holly said: 'I get accused of everything when I lose weight, so this time I thought I'd remove one of the most common suggestions from online trolls, that being I have all my images airbrushed.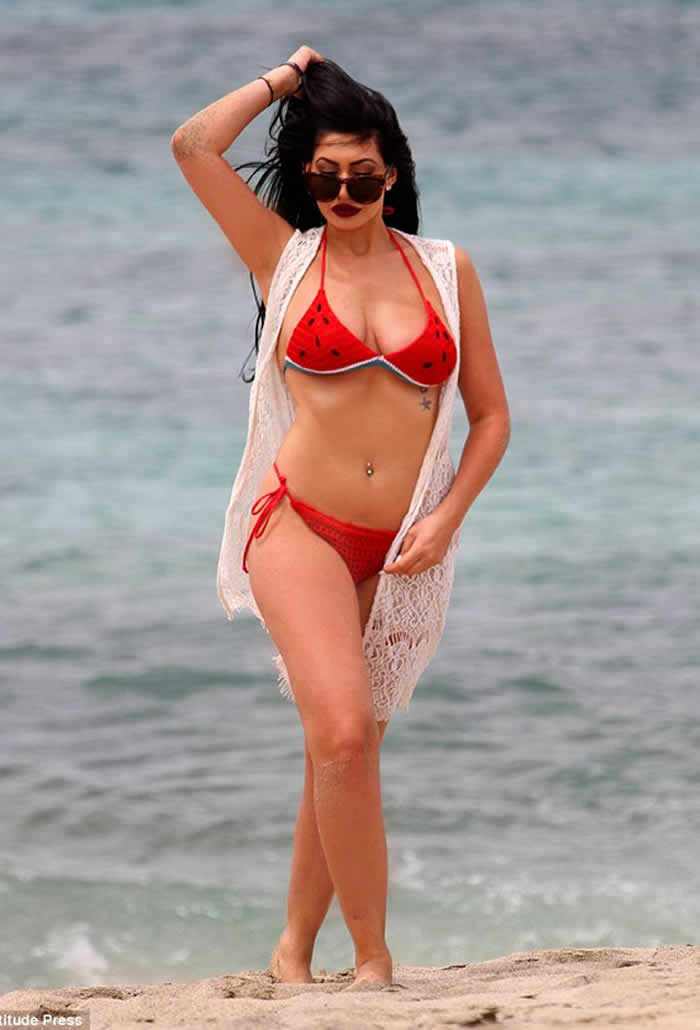 'I hear it hundreds of time a day, "you airbrush your photos" "look how bumpy your legs are from bad airbrushing". If I was going to airbrush my photos I'd at least have my legs made not bumpy! That's just my legs!'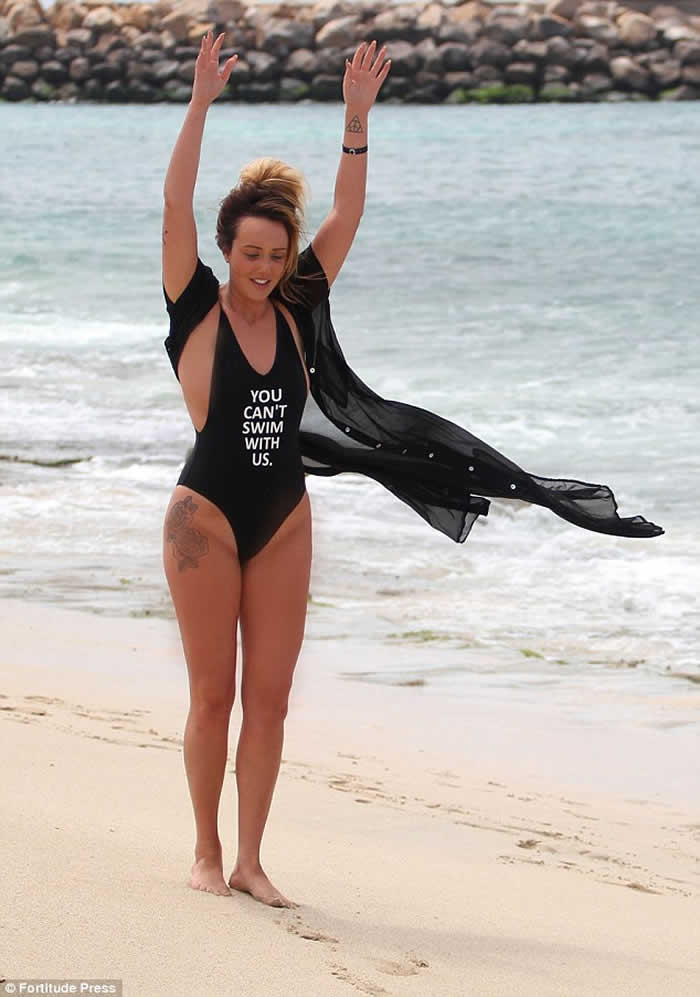 Via: dailymail