For many One Direction fans, checking out the latest Harry Styles news is part of a daily routine. Styles and his bandmates are amongst the most talked about stars on the planet, and when real news about Harry is hard to find, we are "treated" to attempts to turn the most mundane happenings into a news story. 
[contentblock id=1 img=adsense.png]
Of course, some outlets are more than happy to invent a story if there is nothing real to report on Styles, but it is the desperation displayed by some sections of the media that has Harry's fans scratching their heads.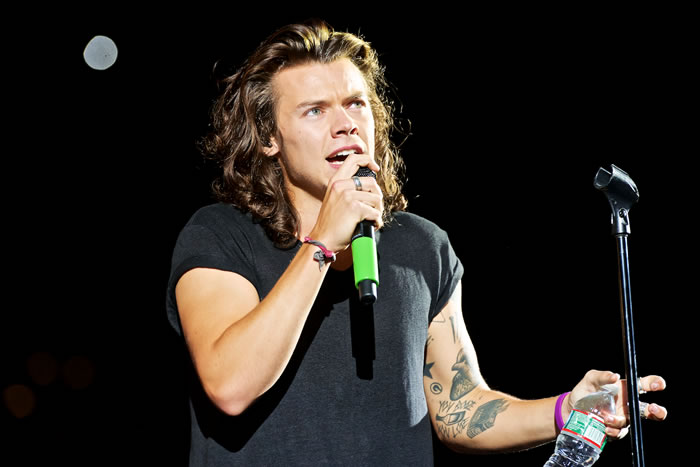 As everyone must know by now, Harry and One Direction are on hiatus and the boys seem to have kept each other pretty much at-arms-length since December. Since then, stories about Harry have either featured Kendall Jenner or speculated about Styles releasing solo music or making his movie debut.
[contentblock id=2 img=adsense.png]
There has been an absence of hard news since January when Harry dumped One Direction's management team to sign with Jeff Azoff. Since then, Styles news has been at a premium and as was reported in the Inquisitr a while back, Harry has been in the news for what he did not do. 
Harry with @lu_mency at Ysabel tonight. She said he was drinking tea and smelled like soap -E pic.twitter.com/K592YhAwbE

— 1D Updates (@The1DHotSeat) April 24, 2016
It seems that we are now entering a new era with regards to news about Harry. The Daily Mail has desperately tried to turn Harry's sunglasses into a news story as they claim that "Harry Styles embraces Californian café culture in quirky sunglasses and a man bun." Surely it cannot have escaped the U.K. tabloids notice that Styles has been wearing a man bun for ages? The level of tabloid desperation steps up a notch when the Mail claims that Harry's "left sleeve was rolled up ever so slightly to reveal his anchor tattoo fitting for his upcoming nautical project. 
[contentblock id=3 img=gcb.png]
It seems that Harry and the rest of the cast of the movie Dunkirk are to spend a few days on a decommissioned warship to get a feel for how armed services personnel lived during World War Two. Seriously, research and scene setting is hardly a new concept and Harry can probably survive a couple of days without access to the internet. Gossip Cop recently debunked the claim that Harry was set to play Axl Rose in a biopic of the rock wildman. The original source of the story claimed that Harry was often compared to Axl Rose.
Harry Styles Wears Saint Laurent Sunglasses in Malibu: Harry Styles wears Saint Laurent sunglasses in Malibu. https://t.co/bnmKiNPHHb

— IG : @PLURisland (@BeautyQueenTV) April 22, 2016