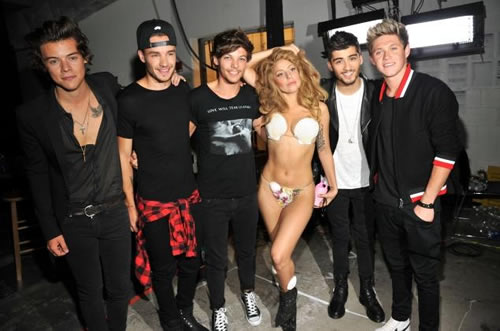 Harry Styles had a rough night at the VMAs this year. First, ex-girlfriend Taylor Swift was caught dropping an F-bomb in his direction as he appeared onstage with the rest of One Direction, after she had already launched a not-so-subtle diss at him during her acceptance speech for Best Female Video.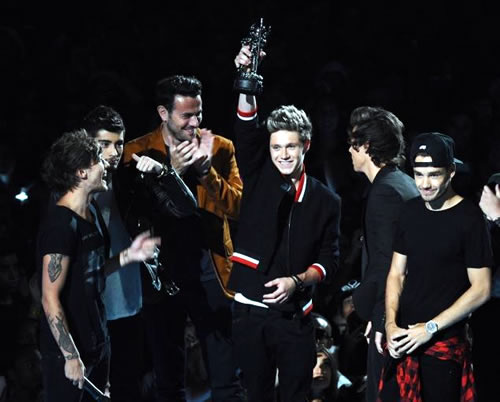 One Direction accepts the award for 'Song of the Summer' at the MTV Video Music Awards on Sunday at the Barclays Center. Some members of the audience booed the band as they came on stage. And then, as he and his group were accepting the "Song of the Summer" award, members of the crowd at Barclays Center booed the boy banders.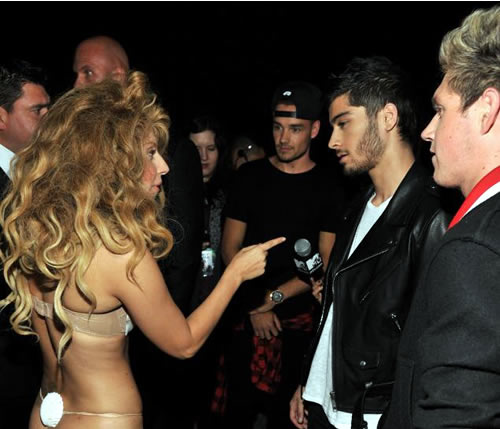 Lady Gaga, whose own "Applause" performance also featured some staged booing at the beginning of the night, came to the band's defense backstage.
Gaga, still wearing a seashell bikini from her turn on stage, was caught on video shoring up the boys' confidence. "I want to leave right now," Gaga told the group backstage. "I don't want to stay anymore because I don't want to be in a room where people are booing."
"I just want to tell you that deserve every bit of success that you have," she said.
Via: Nydailynews