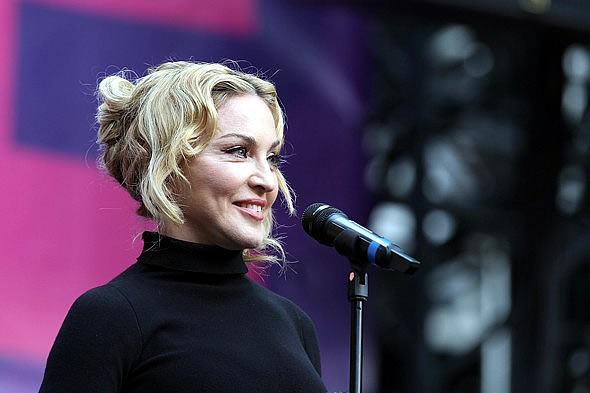 Madonna has topped Forbes magazine's list of Highest Earning Celebrities for 2013. The 'Material Girl' hitmaker was named number one in the annual rich list despite her most recent album 'MDNA' being a commercial flop – with sales of under one million – because her accompanying tour boosted her estimated earnings to $125 million between June 2012 and June 2013.
Fans paid upwards of $100 a ticket to see the singer on the tour – which grossed $305 million – and Madonna also made big earnings from merchandise sales, a clothing line, fragrance and investments in companies like Vita Coco. Director Steven Spielberg ranked second in the list with estimated earnings of $100 million.
His vast library of classic films – including 'Jurassic Park' – have helped bring in the cash, while last year's 'Lincoln' brought in $275 million on a budget of $65 million. Rounding off the list in joint third place – all with earnings of $95 million – were '50 Shades of Grey' author E.L. James, Howard Stern and Simon Cowell.
The 'X Factor' boss and 'America's Got Talent' host were also recently named the highest-paid TV personalities in America by Forbes magazine.