Kanye West announced that he will be running for US president while receiving his prestigious Vanguard awards at the MTV's in 2015 and left us in awe. Well, if Donald Trump can make it to the White House, there's no reason why Kanye should hold back from running for the office.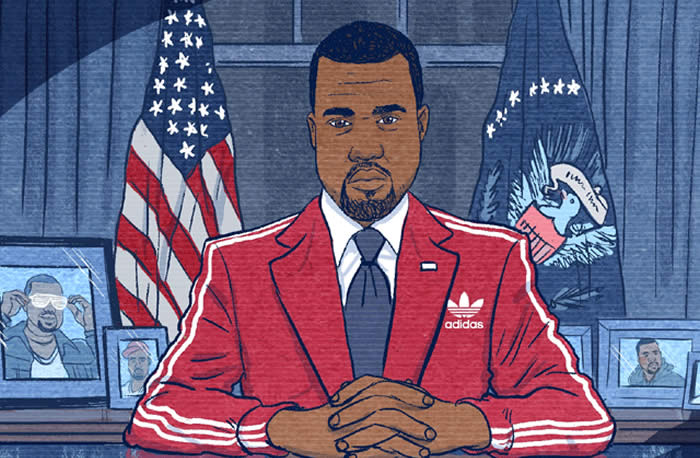 West has dabbled in talk of politics and is noted for criticism of President George W Bush and the federal government's response after Hurricane Katrina. His speech at the MTV Awards garnered immense attention as he talked about "new ideas and people who believe in truth".
[contentblock id=1 img=adsense.png]
He said, "I'm confident. I believe in myself. We the millennials, bruh. This is a new mentality. We not gonna control our kids with brands. We not going to teach hate to our kids.
Mr. West 2020 #Kanye2020 pic.twitter.com/GyEfQW5h18

— hello universe (@sammandhani) June 16, 2016
We're going to teach our kids that they can be something, that they can believe in themselves. If my grandfather was here right now, he would not let me back down. I don't know what I finna lose after this. It don't matter, though, because it's not about me. It's about ideas, bruh, new ideas, people with ideas, people who believe in truth."
[contentblock id=3 img=gcb.png]
With that, West announced that he will run for presidency: "And yes, as you probably could have guessed by this moment, I have decided in 2020 to run for president." Right after Trump's win, Twitter started sharing tweets in support of Kanye 2020: