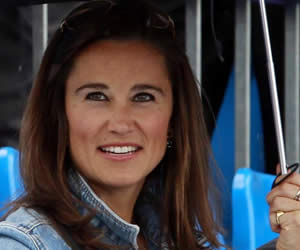 Pippa Middleton born 6 September 1983 is an English socialite. The younger sister of Kate Middleton, Duchess of Cambridge.
She appeared as the maid of honour at her sister Catherine's wedding to Prince William, Duke of Cambridge. Middleton has also received much media attention for her fashion sense and personal relationships.
in 2008 Middleton briefly worked at a public relations firm promoting luxury products, then she took on an events management job with Table Talk, a company based in London which organises corporate events and parties.