As of today, Milan Men's Fashion Week has come to a close, but with seriously compelling runway moments from Italian houses such as Prada and Fendi, there were plenty of great looks to be inspired by in the months ahead—and that goes for the ladies as well as the gents.
The same can be said of the clothes worn outside the shows: This season's street style was particularly awesome. There were striking long leather trenchcoats paired with Nike Air Max kicks and chain wallets, light denim suits with crisp white shoes, and rainbow sweaters with bomber jackets and workman boots.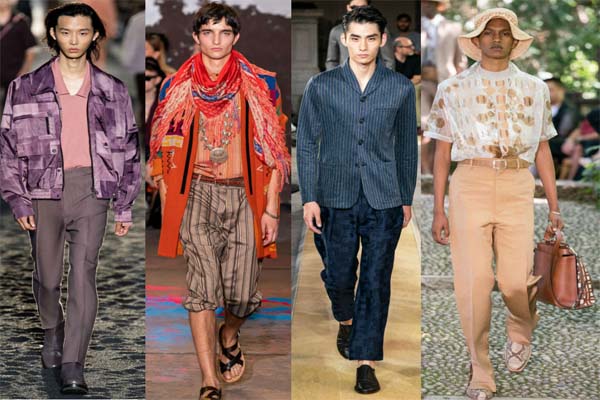 Mixing the masculine and feminine seemed to be a priority with the chic Milanese crowd, offering plenty of androgynous styling tricks to infuse into your own wardrobe this season. Above, take notes from the dudes strolling the streets this past week, and shop five of the best looks.