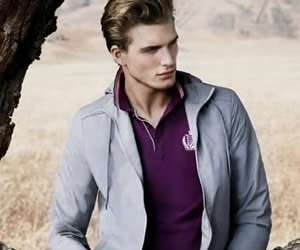 If you have decided to improve your appearance this year, you are absolutely at the right place as we have handpicked the best ever, expert quoted set of 10 resolutions for appearance that would not only add to your looks rather top up your confidence many folds.
All you need is a determination and consistency towards these 10 resolutions if you really are destined to improve your appearance. We recommend you to cling to these 10 resolutions for appearance as if they were a religious ritual. Make sure that the results are guaranteed and your time would not be a waste.
1. Take An After Meal Mouth Refreshing Course:
The tenth in the list of today's 10 resolutions for appearance is a clean, hygienic mouth with a pearl white denture, ensuring a confident and beautiful smile. You must be thinking to revert back as it seems difficult to adhere to this resolution after every meal!! .. But actually its not! We are not pushing you to carry along your mouth kit, rather just a good whitening chewing gum can serve you the best. It will leave your teeth clean and white imparting a refreshing breath.
2. Give A New Look To Your Old Shoes:
To improve your appearance, you don't necessarily have to go shopping and bother your pocket by purchasing branded shoes that often. The next in our set of 10 resolutions for appearance is a little effort with which you can give a new look to your old pair of shoes. If you wisely update your wardrobe instead of collecting useless junk, and then maintain your best ever collection of shoes by regularly polishing and shining them, we are sure that your appearance would improve a lot.
3. Update Your Wardrobe Fashionably:
A stylish wardrobe is the key to grooming. Our eighth in the list of 10 resolutions for appearance is a well updated and maintained wardrobe. By maintained wardrobe, we mean a wardrobe which is full of various useful and wearable options for every morning and evening parties. If you are habitual of not updating your wardrobe with the changing fashion tides, make sure that all your attempts to improve your appearance would be a failure. Focus quality and not quantity, and be generous while discarding the old fashioned junk.
4. Keep Your Face Well Shaved And Treated:
A well shaved, well hydrated, supple face is what good appearance is all about. Our next in the 10 resolutions is to take a routine facial treatment, including massage, deep cleansing, scrubbing and moisturizing at least twice a week. While a good shave is an everyday necessity. For a better shave, we recommend a quality razor with a frequent change of blade.
5. Eat Fresh To Look Fresh:
A fresh meal, comprising of balanced nutrients, especially high protein, low fat and low carb diet is another in the list of 10 resolutions. To improve your appearance, you need to improve your muscle mass instead of gaining extra pounds.
6. Actually Workout:
The next in the connection of 10 resolutions for appearance, we recommend you to join a gym and make a routine of workouts that are actually meant for you. Workouts need to be done with a consistency rather than just planning. Once you are into it, you would feel the difference yourself!
7. Bring A Dynamic Change In Your Hair Style:
A changed hair style adds up to one's appearance naturally. Follow the latest fashion trends in this connection and stay updated to choose your style and get it done. Just a nice change in the hair cut can improve your appearance many folds.
8. Try Something Bold And Funky:
Follow our 10 resolutions and ensure better looks. We recommend you to try what you haven't ever dared before. Something bold, something funky and chic can top up your appearance a lot!
9. Keep Hydrated:
Add up to your daily water intake and see the difference. Apparently it doesn't sound much effective but this is the most useful of all the rest of today's 10 resolutions for appearance. A hydrated skin glows and this is the punch behind this resolution.
10. Socialize And Smile More:
Socializing is refreshing and naturally boosts up one confidence. Man is a social animal and needs to interact. Being with your friends and having fun leaves a freshness and confidence which is unmatched when talk of men's grooming. This is the last in our today's set of 10 resolutions for appearance.