The taper haircut is one of the most iconic and trendy styles for men, offering a masculine, yet clean look that's perfect for casual or professional situations. From the classic taper fade to the low, mid, high, skin taper, guys can combine this short cut on the sides and back with all the best men's hairstyles.
1. Low Taper style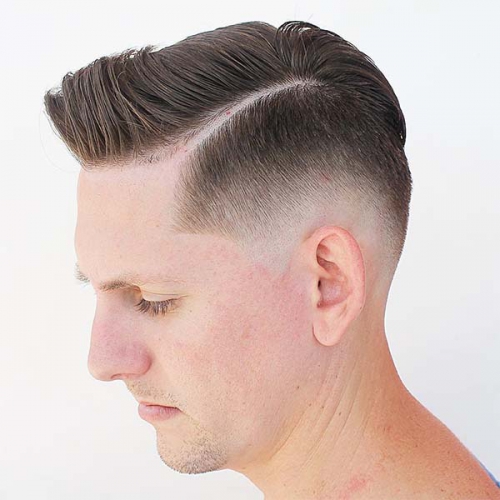 More subtle than another style, the low taper starts at your ears and follows your hairline back to the nape of your neck. While it doesn't have the same high-contrast effect as other taper fades, it does make your hair look neater and more structured. That's because it ensures there are no messy or flyaway hairs around your ears or neck. It's also a great way to draw attention to your cheekbones.
2. High Taper style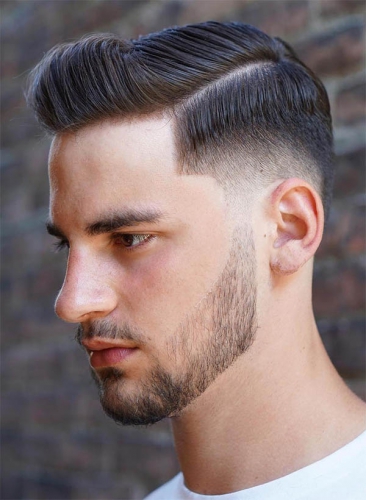 A high taper starts further towards the crown of your head than other fades. Because it draws the eyes up, it's the perfect fade to pair with a voluminous hairstyle like a pompadour or quiff. A high taper fade can also act as a subtle frame for your face, making it look slimmer – especially if you connect it to your beard.
3-Taper Fade + Short Hair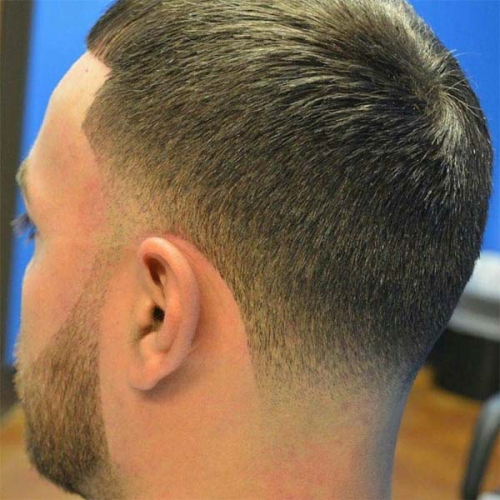 Short hair requires a short taper fade haircut. To get any contrast on the sides that will emphasize the short haircut on top, guys will need a very short fade. A high skin taper fade with a shaved finish may do the trick.
4-Curly Taper style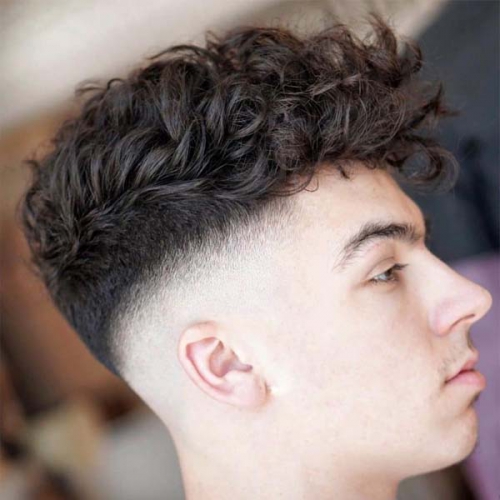 A taper fade is a great way to give your curls some structure. Because the sides and back are cut short, you won't need to spend time styling those sections. As well as being a low-maintenance cut, it also looks clean and professional. However, the curly taper fade is far from boring – the short sides create a fresh visual contrast with the curly top section.
5-Taper Fade Blowout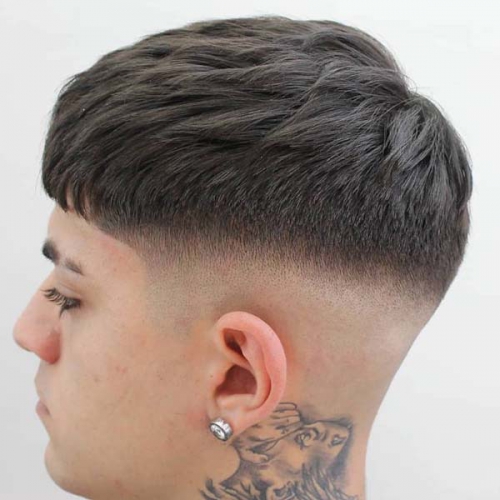 The blowout taper fade is usually cut with short to medium-length hair on top, with very short sides that are tapered off. The blowout taper hairstyle is often styled up and back with a good hair product such as a matte pomade, wax or clay. Guys with thick hair love the natural, textured finish of the blowout.
6-Faux Hawk with Taper style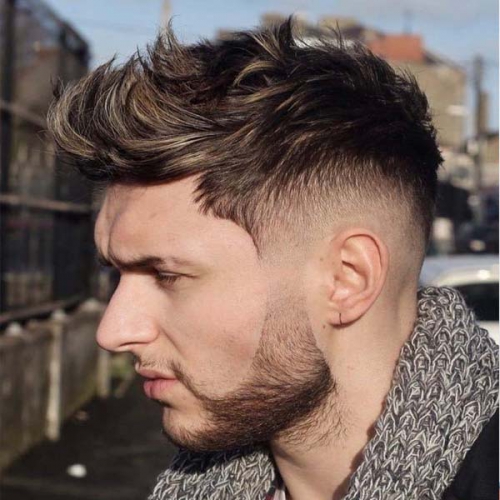 A more subtle version of the mohawk haircut is the faux hawk – and one of the easiest ways to get the look is with a taper fade. Instead of shaving the sides down to the skin, your barber will instead create a graduated effect while leaving the top center section medium length. You can then style the longer hair into a faux-hawk. To make it stand out even more, ask for a disconnected cut.
7- Fringe Taper Style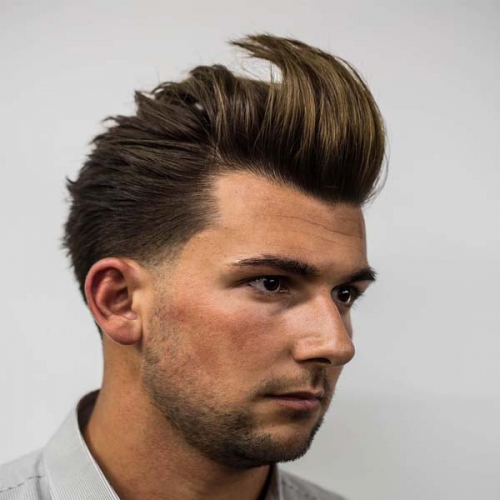 For guys who want to stand out, a fringe taper fade is a great option. The combination is unexpected and gives you the best of both worlds: the quick styling of short hair with the cool, artistic look of a fringe. There are many different ways to style a fringe, from a French crop to long bangs or asymmetric. Choose one that suits your face shape and balances your features.
8- Mohawk With Taper style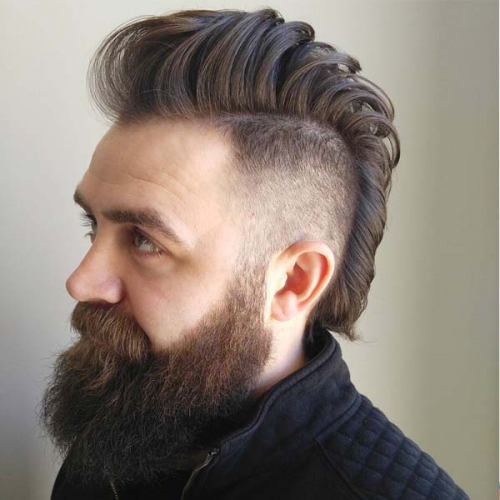 Looking for a haircut that stands out? A mohawk is a timelessly cool style that will make you the center of attention in any situation. Adding a high taper fade instead of a skin fade or straight shave makes the mohawk more wearable and casual, while still maintaining its bold, punk aesthetic.
9- Slicked Back Taper Fade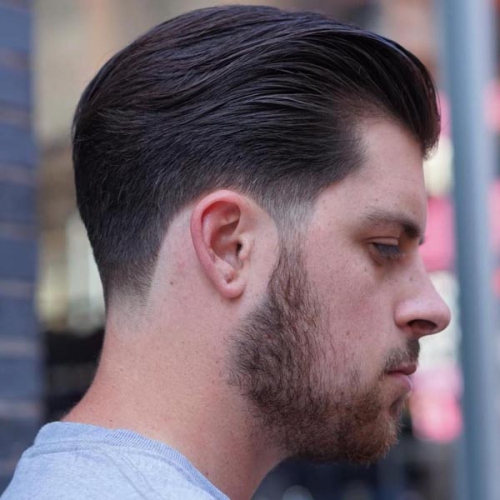 The slick back taper is another great men's haircut. If you don't want a skin fade or undercut on the sides, the slick back taper fade can get you this sleek, dapper look. The kicker is that the slick back styles perfectly with short, medium or long hair.
10- Quiff Taper Fade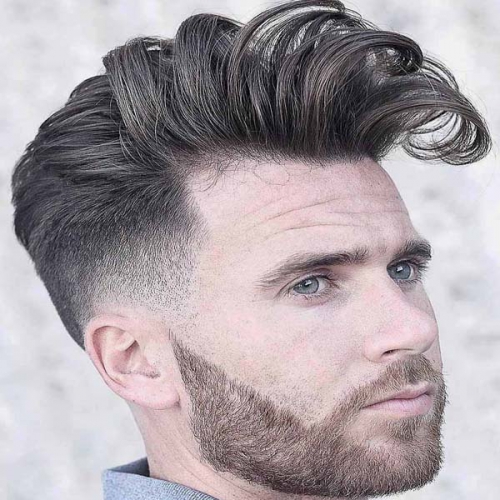 The quiff taper makes for a timeless style. Nowadays, the quiff comes with tapered sides and a textured finish. Styled up and back for good volume and movement, the quiff fade is always fashionable.