There's just a certain appeal that comes with a pair of chinos compared to your usual denim jeans. With chinos, it's more liberating. Imagine putting on some pretty unassuming navy chinos, which are much more subtle, comfortable and better-looking. Chinos are also easy to work with, whether you're up for a graphic tee, Henley, or a thick hoodie for the colder seasons.
How To Style Chinos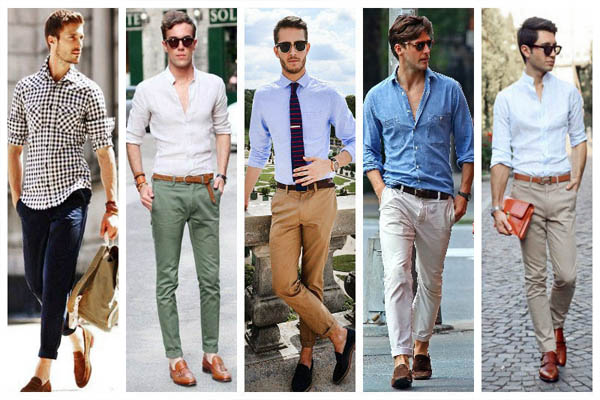 If you're just starting out with building your own signature wardrobe, it's best to stick with neutrals (black, navy blue, earth colors such as dark brown/tan, etc.) just so you have a good foundation to work on. Nothing too fancy, just the basics.
Here are other ideas on how to style your chinos, depending on the occasion:
Chinos and Blazers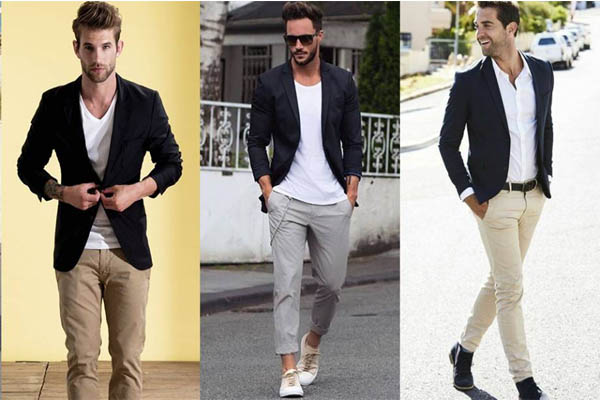 We know that chinos can be upgraded into your new office-friendly outfit, with blazers and button-downs that come in contrasting colors. You can also throw on a denim jacket just to make your look more relaxed and fun.
Chinos and Plain Sweatshirt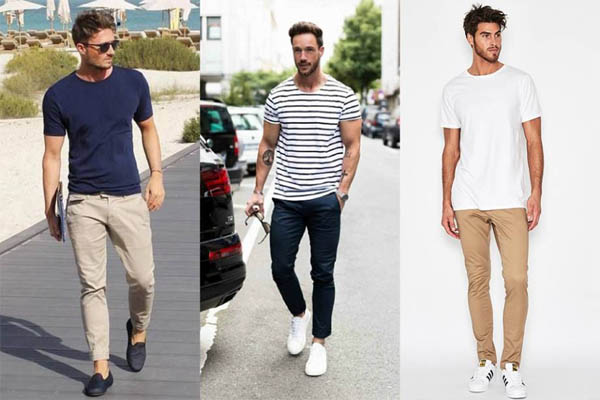 Yes, the most basic of 'em all, the plain sweatshirt and some chinos. If you're looking for a pop of colour, you can opt for a bright red pair of chinos (or any bright, energizing shade) to complete the look, as this would offer a refreshing contrast. Chinos and any type of button-down shirt for that matter make an amazing combo. The list is endless and may go on forever, so we'll just tell you one last thing – it's all up to you. You can even throw in your favourite boots for a more rugged vibe.