If you look hard enough, you can find something enticing about nearly every city on the map. But that's the great thing about the 15 places on this list—the calendars are so full in these buzzing metropolises over the next 12 months that you won't have to do much searching at all.
1 Orlando, Florida.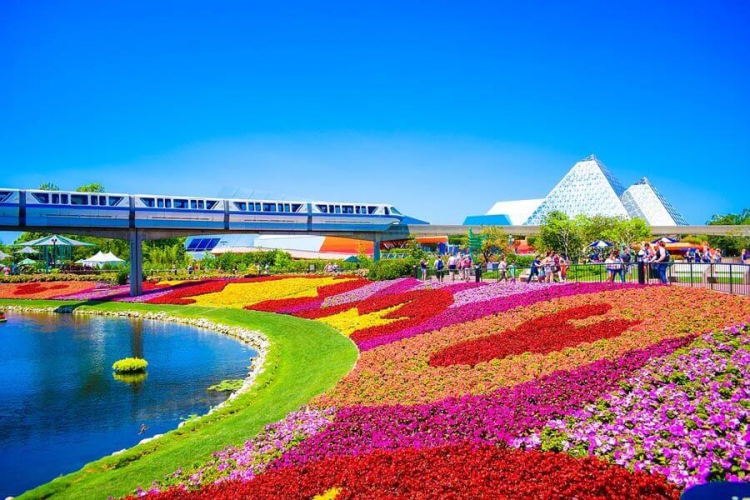 Visitors in 2018: 75 million
If anyone is surprised to see Orlando topping the list of the most popular American cities for tourists, then they should consider the following:
Walt Disney World
Universal Studios
SeaWorld
The Holy Land Experience
Orlando's slew of theme parks alone goes a long way to explaining the fact that the city welcomed a massive 75 million tourists in 2018. Orlando is also near one of the country's busiest cruise ports, and a short drive to some of Florida's most stunning beaches.
2 Tokyo, Japan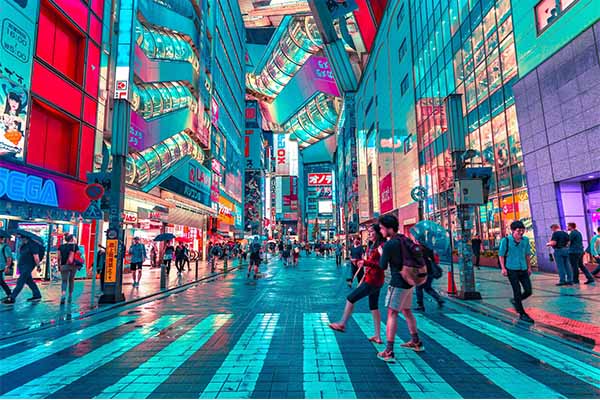 Home to the 2020 Summer Olympics, Japan's capital is bound to be a hot spot next year. In addition, the city has committed itself to become environmentally friendly and will ensure that the 2020 Olympic Games will follow suit. Tokyo had a 103% year-over-year increase in bookings for 2020.
3 Salzburg, Austria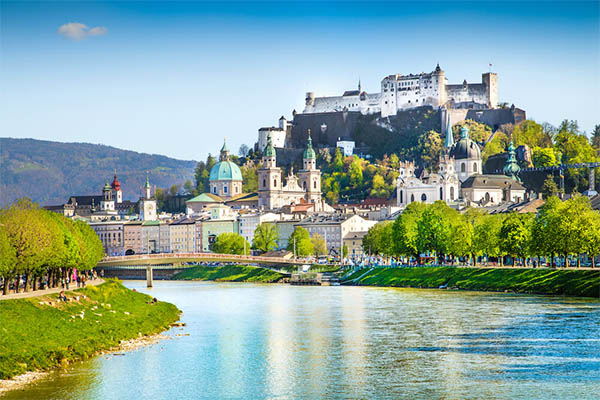 The Alpine City has been ranked the best city to visit in the world for 2020 by Lonely Planet, largely due to the centenary of its famous annual festival taking place in July-August. For this special occasion, there'll be dedicated exhibitions and events, from concerts and operas to readings.
As the birthplace of Mozart and the backdrop for The Sound of Music, there's plenty of museums and building's dedicated to the city's rich cultural history. Visit the Mozart museum, the composer's birthplace and take part in a bike tour retracing the steps of the hit musical. Lonely Planet also recommends marvelling at the medieval fortress on the hills and striding alongside the Salzach river.
4 Los Angeles, California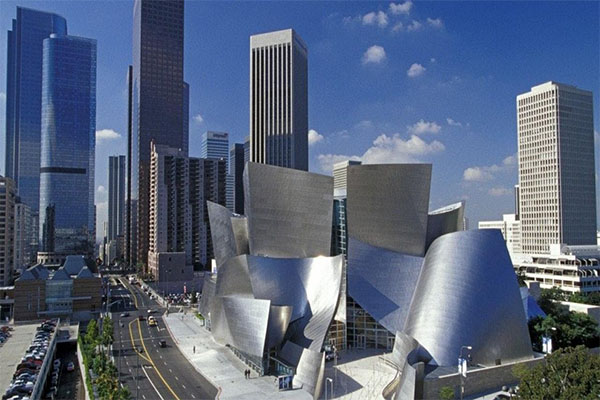 Los Angeles is California's most visited city. In 2018, the City of Angels welcomed an incredible 50 million guests! The list of things to see and do in L.A. at any given time is endless, but popular sights include:
The Griffith Observatory
Hollywood and the Hollywood sign
theme parks like Universal Studios
Disneyland isn't too far, and neither are a number of fun beach towns. Los Angeles also has a number of professional sports teams, including baseball's L.A. Dodgers.
5 Lugano, Switzerland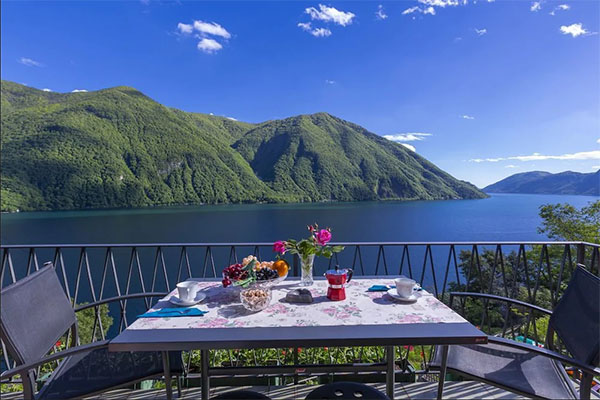 Travelling to Lugano shows Switzerland in a different light. Bordering Italy in the south, the Italian influence is undeniable in the Ticino region, from the local language, romantic villas and rich cuisine up to the warm summers. Although a landlocked country, the weather in southern Switzerland is tinged by rushes of warm Mediterranean air.
Lugano is flush with museums and a number of heritage sites housed in neoclassical palazzos (grand buildings). The city stands north of the gorgeous Lago di Lugano (Lake Lugano), an area frequented by celebrities which have been dubbed the 'Monte Carlo of Switzerland'.
6 Nicaragua, Costa Rica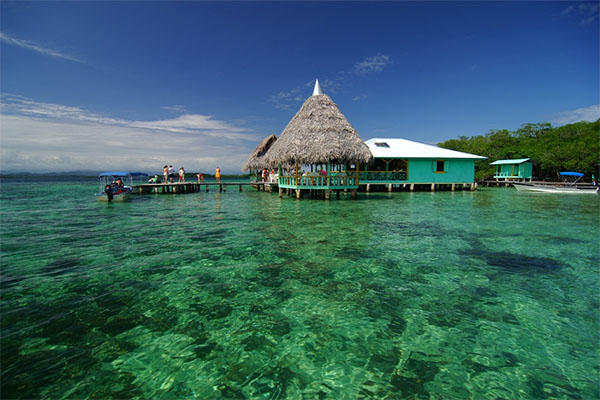 After a couple of years of political unrest in the country, the foreign office dropped its travel restrictions for UK visitors (it previously advised against all but essential travel to the central American country) in February 2019. While the FCO still advises travellers exercise caution as 'the situation is now quieter but remains unpredictable', the experts at Original Travel say this change in FCO guidance may encourage more people to visit the country.
Nicaragua has everything that we love so much about Costa Rica, but with fewer tourists and more space to get off the beaten track'. They recommend heading to the city of Granada which is set on the shores of Lake Nicaragua and lined with pastel coloured baroque buildings. For the adrenaline junkies, head to Omitabe island where you can scale one of the two volcanoes.
7 Istanbul, Turkey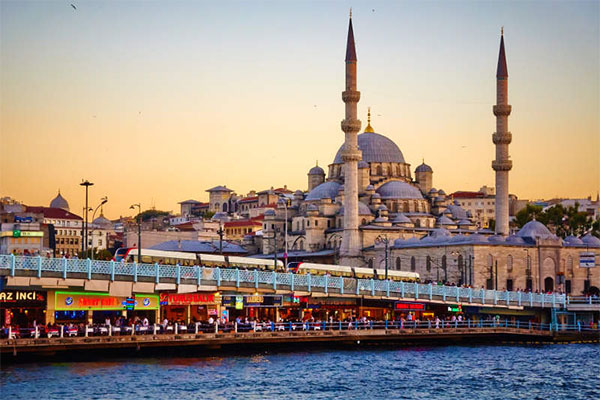 Why for 2020: Next year, the Champions League Final will be held in the Turkish city in May, putting the destination under the spotlight again, say Expedia's travel experts.Top Tips: Tick off a visit to the awe-inspiring Blue Mosque, take a boat ride across the Bosphorus river, indulge in a spot of vintage shopping and then head to a rooftop restaurant for views across the city where you'll also likely experience the call to prayer which vibrates across the city.
8 Skardu, PAKISTAN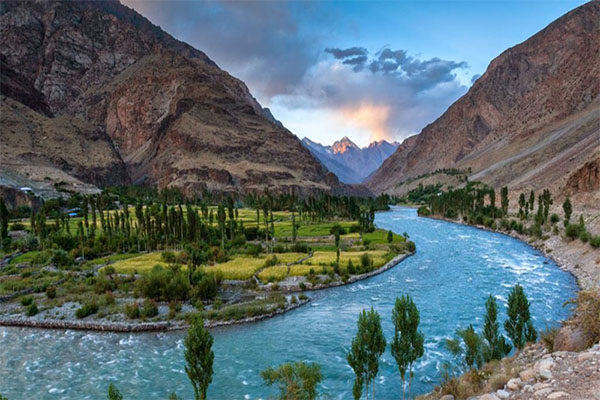 Thwarted by tales of terrorism and Taliban rule, Pakistan's tourism industry has been stymied for the past two decades. But ancient valleys, relaxed visa restrictions and a high-profile royal visit from the Duke and Duchess of Cambridge at the end of 2019 mean that at a start of a new decade this remarkable country is also entering a new era.
While many of the frustrating permits previously required to travel here have been dropped, Pakistan is still a high-risk destination and it's worth checking up-to-date guidelines before booking flights. But for the intrepid traveller, this is a place of exquisite landscapes, where green spaces are overlooked by towering mountains. In fact, Pakistan has more peaks taller than 22,965ft than China and Nepal combined, making it an almost magnetic spot for adventure travellers and intrepid hikers.
Visitors can follow in Michael Palin's steps while traversing the 12,250ft Shandur Pass, home to the world's highest polo field, or meet with the Kalash people of the Hindu Kush, famed for their cowrie-shell headdresses and brighter-than-bright embroidery. In Lahore, the sight of 100,000 worshippers crammed into the sandstone 17th-century Badshahi Mosque will leave you breathless, while Mughal-era architectural masterpieces stand resplendent on bustling street corners.
Hardy visitors will find that little has changed since Mughal times – with the peaks' gemstone mines, fairy meadows and winding trails are worn into the ground by heavy-laden yaks – while the Karokoram, stretching upwards from the north-west frontier and carved into the ancient bedrock, is one of the world's most astonishing highways.
9 Sydney, Australia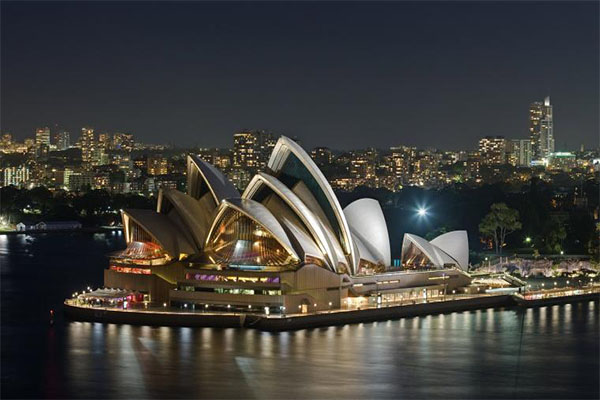 For years, Melbournians have touted their hometown as Australia's fun, most livable city, with cool bars and a dining culture that's elevated both coffee and veggie-forward eating (hello, avo-toast). Sydney, though bigger, was the show pony—a beautiful burg fit for the click of the camera and not much more. But everything's about to change: the beginning of 2020 marks the end of the state's stringent lockout laws—legislation aimed at curbing violence due to late-night alcohol consumption—in Sydney's Central Business District, which will inevitably breathe new life into the flagging bar culture.
While the club scene's been sleeping, Sydney has been taking strides to redevelop its rougher edges, bridging the gap between its two traditionally touristed districts, Circular Quay and Bondi Beach. Now the Inner West is booming— neighborhoods like Redfern, Eveleigh, and Surry Hills sport a checkerboard of mom-and-pop shops, speakeasy pubs, hipster cafes and trendy boutiques selling everything from house plants to reupholstered Danish furnishings.
10 Luxembourg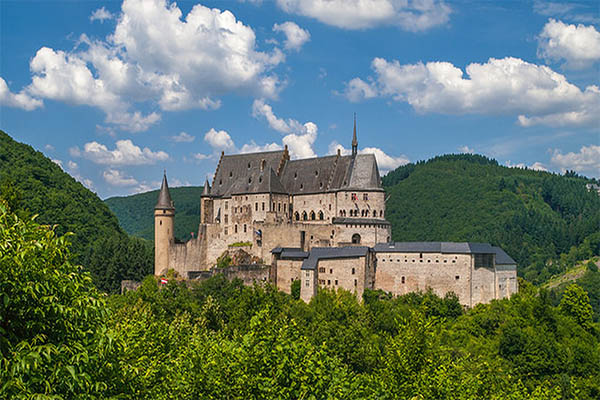 This hilly European country's capital, Luxembourg City, was declared a UNESCO World Heritage Site in 1994. It's home to numerous medieval castles and charming hill-top villages. Luxembourg had a 167% rise in interest for 2020 compared to 2019.
11 Puerto, Rico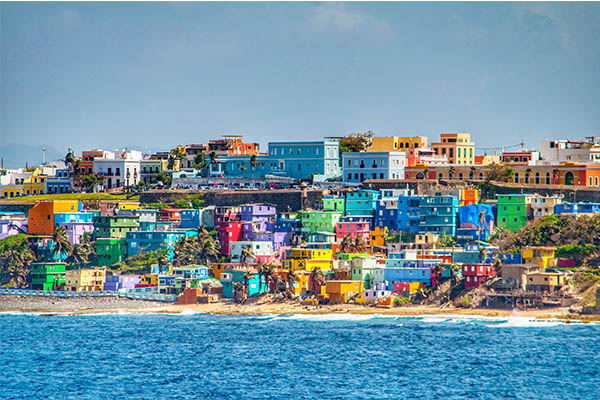 On the second day of the year, Fairmont is taking over the legendary El San Juan Hotel on the stunning Isla Verda beach—an auspicious start to 2020—with grand plans of reminding east-coast Americans that the island territory is the perfect long-weekend gateway to escape the cold. Renovations following the devastating Hurricane Maria in 2017 have continued apace, with the last wave of re-openings scheduled throughout this coming year.
Beyond boisterous San Juan, get excited for the new Four Seasons Cayo Largo in the island's northeast, and—over on the smaller isle of Vieques—Zafira St. Clair, a high-end timeshare for travelers aiming to be repeat weekenders. And let's not forget, Puerto Rico's statehood—which would radically change the island's rollercoaster economy—is one of the hotly debated issues in the 2020 national elections.
12 Sardinia, Italy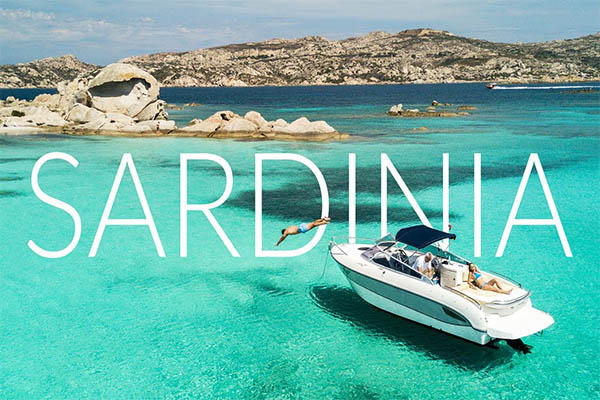 Over 60 million tourists visit Italy each year, and we're on a quest to find an unturned stone in the country, somewhere off the beaten path. The island of Sardinia may just be the last bastion of un-commodified dolce vita. Start at Su Gologone, which Sabastian Schoellgen, the managing director of Eighty Four Rooms readily endorses as the perfect introduction to the back-country of the isle.
"Giovanna, the owner, has transformed the hotel into a world-renowned destination for those in the know," he notes. "When people think of Sardinia, they think of Costa Smeralda—beaches and nothing more," adds Agustina Lagos Marmol, the founder of Dolomite Mountains, an operator seeking out the most remote corners of the boot land. For 2020, she's developed new itineraries that take visitors on custom guided adventure trips along Europe's last unspoiled coastlines and hills. Italy is never going to go out of style, but a trip here reinvents the wheel.
13 Maastricht, Netherlands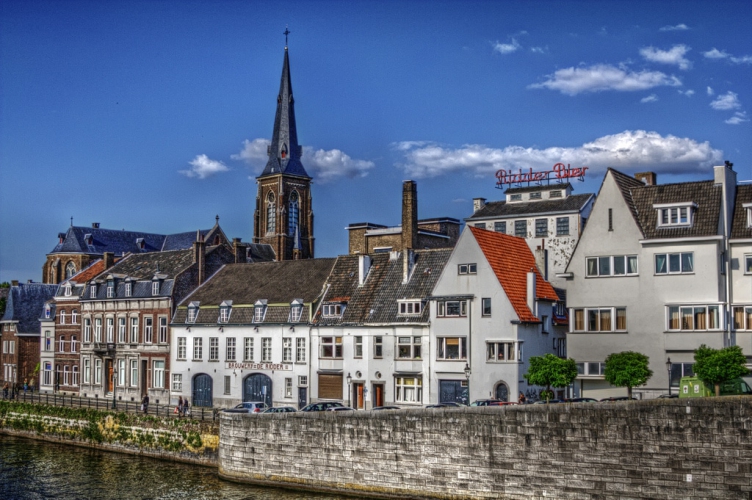 For 2020, this Dutch city was one of the locations chosen to host The European Fine Art Fair (TEFAF) — one of the world's largest art fairs. Maastricht rivals Amsterdam with its number of historic buildings, and it's home to many museums, rich in Roman history. Maastricht saw a 55% rise in interest for 2020 compared to 2019.
14 Bilbao, Spain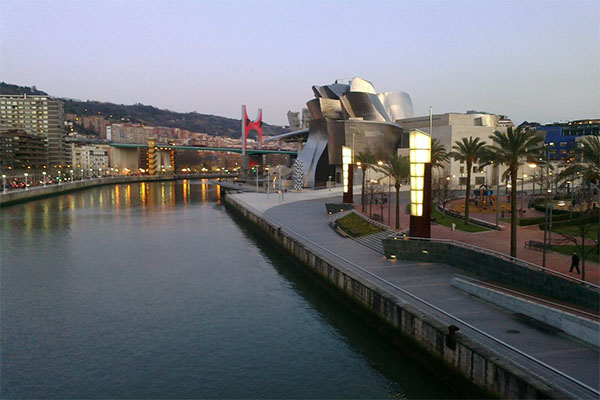 Bilbao won European City of the Year in 2018, and for a good reason. Home to a lively restaurant scene and striking architecture, this city has quickly risen in the ranks to become one of the hottest spots in all of Spain. The city is also home to a Frank Gehry-designed Guggenheim Museum. Bilbao had a 402% rise in interest for 2020 compared to in 2019.
15 Xi'an, China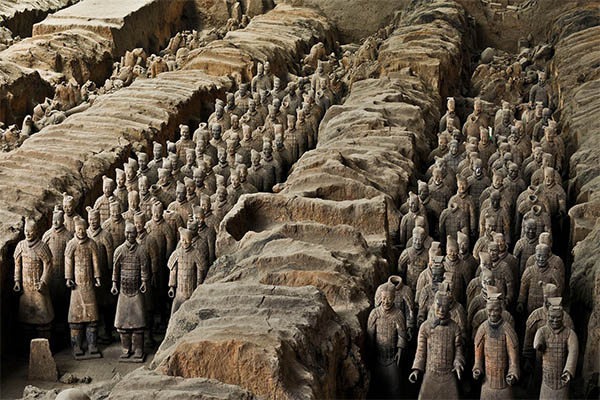 Xi'an is noted for being the birthplace of Chinese civilization, and it's home to the famous Terracotta Warriors exhibit. Today, it is known as "China's outdoor museum" and is set to introduce a new tourism program which will see 30 nighttime tour routes through the city, highlighting its rich and historic culture. Xi'an had a 255% rise in interest for 2020 compared to 2019.