It has brought some of the world's most beautiful and exotic destinations to people's fingertips, but the thing about booking your travel based on social media is that you're certainly not going to be the only one trekking to those spots. If you want to go off the grid, travel to some of the most remote, ruggedly beautiful travel destinations on the planet.
[contentblock id=1 img=adsense.png]
Saint Helena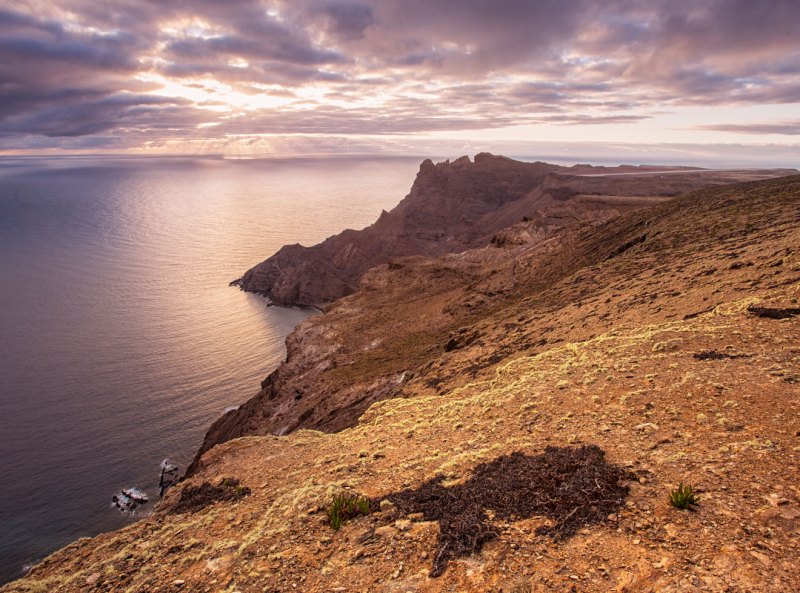 How to get there: Take a seven-hour, once-weekly Airlink flightOpens a New Window. from Johannesburg, South Africa via a refueling stop in Windhoek, Namibia; or a five-and-a-half-day boat trip from Cape Town, South Africa via the RMS St. Helena.
Where to stay: There are three hotels on the island, as well as guest houses and bed and breakfasts. Try The Consulate HotelOpens a New Window., a mid-century colonial building in the heart of Jamestown.
You'd be hard pressed to find Saint HelenaOpens a New Window. on the map—not even Napoleon's exile here in 1815 could up its stature. The 10×5-mile volcanic island is about 1,200 miles off the coast of Africa and 2,500 miles east of Rio de Janeiro, with almost nothing around it (save for a few other equally tiny islands). Approximately 4,500 people call the island home and even fewer visitors make the trek, but locals hope the introduction of the airport back in 2017 will finally bring more tourist dollars to the isolated isle. There's plenty to do once there: You can swim with dolphins and whale sharks, get your scuba diving license while investigating shipwrecks, hike to Diana's Peak and South West Point, and sip the famous local coffee or Tungi, an alcoholic drink made from the island's prickly pears.
Ittoqqortoormiit, Greenland
How to get there: Once-weekly flights depart from Reykjavík, Iceland, to Constable Point Airport in Greenland, followed by a quick helicopter or boat ride depending on the season.
Where to stay: There's really only one place to stay, and that's the bright orange Ittoqqortoormiit GuesthouseOpens a New Window., a cozy, no-frills spot that also arranges tours and cultural experiences.
Greenland as a country is already isolated, and Ittoqqortoormiit is basically as hard to get to as it is to pronounce. Located on the eastern shore of Greenland at the Kangertittivaq fjord (it's the perfect jumping off point for exploring the longest fjords in the world), the former Inuit settlement has the distinction of being the most remote inhabited community in the western hemisphere. The town's name means "Big-House Dwellers," but the 450 people who live here aren't exactly sleeping in mansions, though the brightly colored wood buildings have their own charm. Outdoor enthusiasts will love Ittoqqortoormiit's proximity to the local population of seals, walruses, narwhals, Arctic foxes, and polar bears. Nanu TravelOpens a New Window.can also hook you up with kayaking and dog-sledding adventures, as well as a dip in the "warmest hot springs in Greenland."
Socotra Island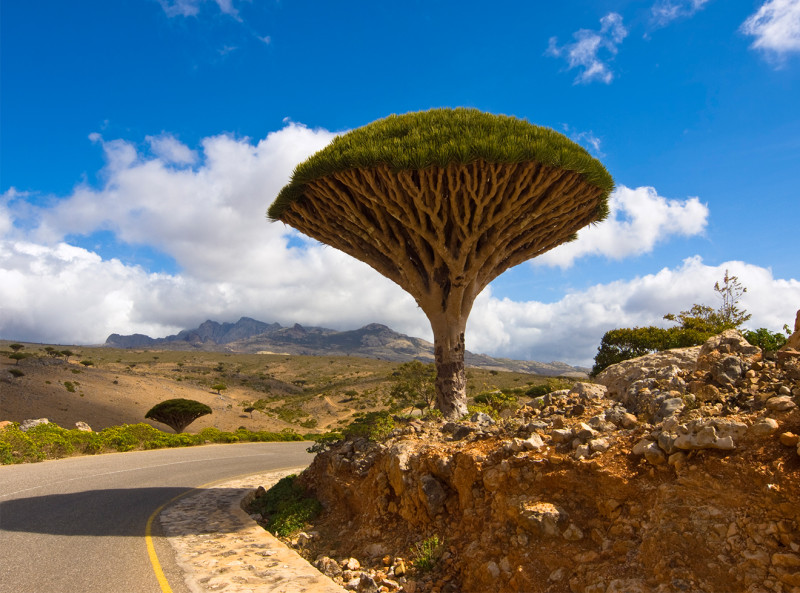 How to get there: Fly Yemenia AirwaysOpens a New Window. through Sanaa, the capital of Yemen, or fly to Socotra through the United Arab Emirates—FELIX АirwaysOpens a New Window. has scheduled flights from Sharjah to Socotra.
Where to stay: There are a few hotelsOpens a New Window. in the main town of Hadibo (Taj Socotra Hotel, Hafijj Hotel, and Socotra Hotel), as well as a (slightly) more luxurious option, Hotel Summer LandOpens a New Window.. There are also beach campsites at Detwah, Rush, DiHamri, and Aomak for eco-tourists.
While Socotra IslandOpens a New Window., an archipelago off Yemen, is physically isolated—236 miles off Yemen's southern coast—it's really the iffy security of the Middle Eastern country that keeps tourists away (the U.S. literally warnsOpens a New Window. about pirate activity around the island). The lack of visitors and its remote location in the Arabian Sea make Socotra seem more like an alien planet than anything else. It's famous for its sci-fi-looking dragon blood trees, but a full one-third of its plant and animal species are completely unique and can't be found anywhere else on earth. Only around 40,000 inhabitants live on the coastal plains, limestone plateaus, and mountains, and Socotra only got its first road within the past decade. Tourism is still developing here, so it's highly recommended to work with a guide.
Urique, Copper Canyon, Mexico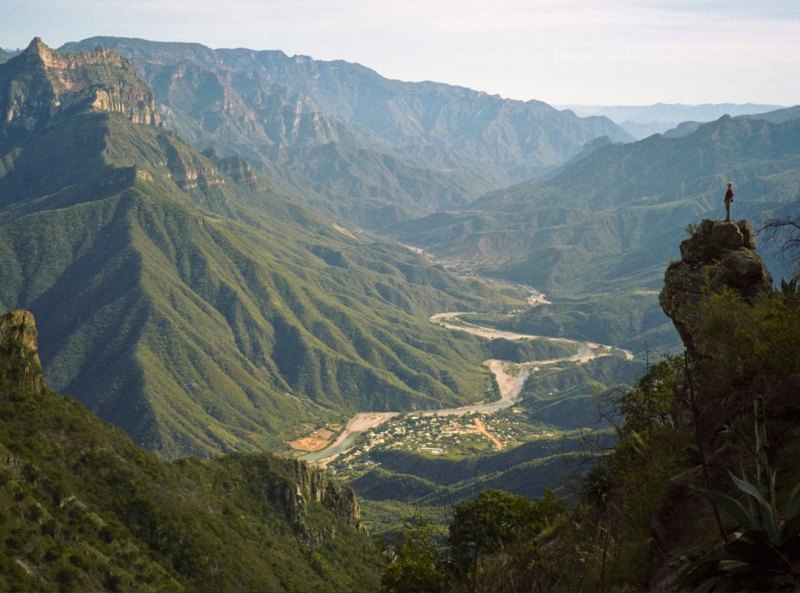 How to get there: Fly into Chihuahua or Los Mochis, then take the Ferrocarril Barrancas del Cobre to Bahuichivo in Copper Canyon followed by a bus or taxi to Urique; you can also drive 240 miles from El Paso, Texas.
Where to stay: Entre AmigosOpens a New Window. is an idyllic and affordable guesthouse that also offers campsites for hikers, and Hotel Mansión TarahumaraOpens a New Window. boasts insane views from the canyon's edge.
[contentblock id=2 img=adsense.png]
Copper Canyon, 600 miles south of the U.S./Mexico border, is actually a vast group of six distinct canyons in northwestern Mexico's Sierra Madre that, together, are even more grand than the Grand Canyon. Urique Canyon is the deepest in the area, descending to 6,200 feet. At the bottom you'll find a former mining village with the same name that was established 300 years ago. To get there, you'll have to travel nine miles down a nearly vertical narrow road on the side of the canyon. It's still home to the indigenous Tarahumara people and a popular destination for hiking (you can easily take day trips throughout the region) and spotting exotic birds like magpie jays, parrots, macaws, and trogons. Fun fact: The main source of income here is marijuana farming.
Easter Island, Polynesia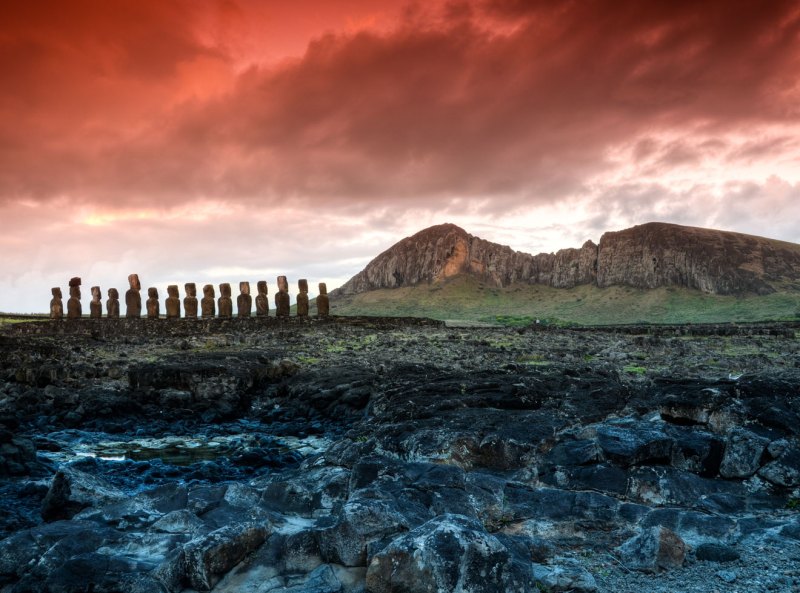 How to get there: Fly to Santiago, Chile, or Lima, Peru, then take another ~six-hour flight to Mataveri International Airport.
Where to stay: Hangaroa Eco Village and SpaOpens a New Window. sits on prime real estate on the edge of the cliffs overlooking the Pacific Ocean, but it's just five minutes from the main town of Hanga Roa, which sits between two extinct volcanoes.
You probably know Easter Island from the famous Moai statues (created by the Rapa Nui people back between the tenth to 16th centuries) that dot its coast. This island is one of the most remote inhabited ones in the world, and it's actually closer to the South Pole than it is to the nearest continent, which is Chile (it's technically a part of Chile). Its closest neighbor, Pitcairn Island, is still almost 1,300 miles away. Thanks to its location in the South Pacific, the temperatures stay in the 70s and 80s year-round, which makes Easter Island the perfect escape no matter the season—if you can get there. There's also world-class surfing. Beginners should stick to Hanga Roa beach, while pros can head to Tahai and Mataveri.
Oymyakon, Siberia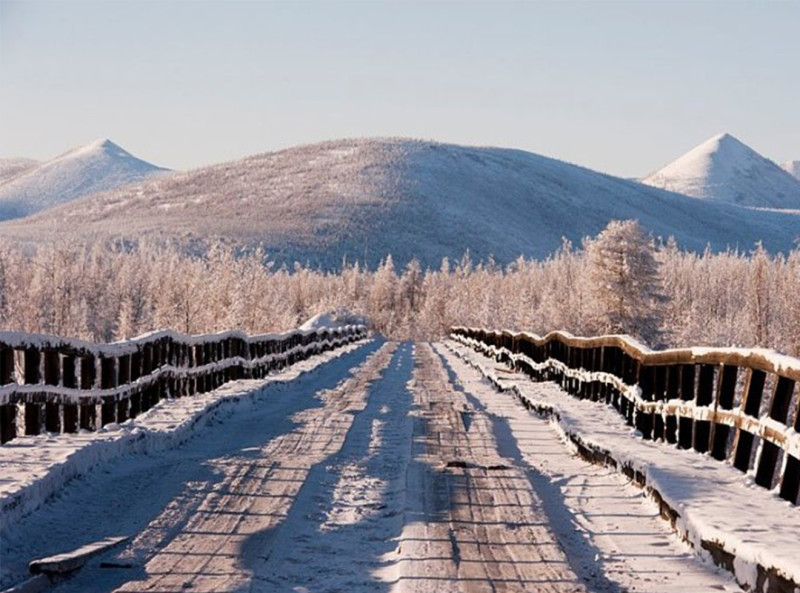 How to get there: It's actually too cold for planes, so you have to fly to the international airport in Yakutia via direct flights from Moscow, Saint Petersburg, or a few other major Russian cities—as well as from Seoul, South Korea, or Harbin, China. Then it's a two-day drive to Oymyakon.
Where to stay: There's no hotel, so tourists have to stay in a private house; you can book trips through the local tourism company: Visit YakutiaOpens a New Window..
This is one of the coldest permanently occupied places in the world, but only 500 people are actually willing to stay there through the average winter temperature of minus-58 degrees Fahrenheit (it's also dark 21 hours a day that time of year). In fact, OymyakonOpens a New Window. is so remote, it's closer to the Arctic Circle than the nearest major city, which is over 500 miles away. And the road to get there is called "the Road of Bones," which, yeah, is kinda terrifying. But the frozen landscape is a playground for snowmobiling, sledding, cross-country skiing, ice fishing, and hanging out with reindeer. And, frankly, exposing yourself to this kind of arctic chill is its own kind of thrill—Oymyakon is known as the "Pole of Cold"Opens a New Window. due to its dubious honor of having recorded the coldest temperatures in the northern hemisphere.
La Rinconada, Peru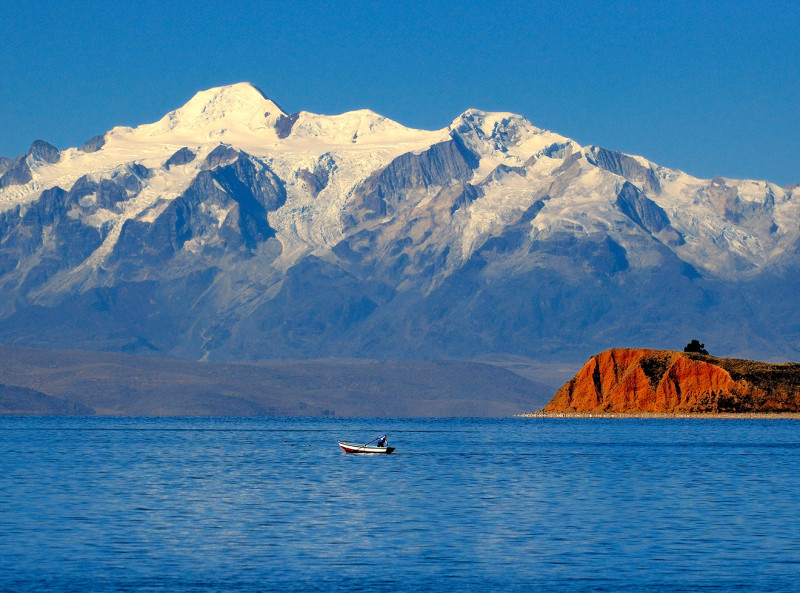 How to get there: Fly into Cusco, Peru, then take a train or a bus to Puno, a town on the edge of Lake TiticacaOpens a New Window.. From there, you'll have to catch a bus (there's no routine schedule, though) or get a ride (driving yourself isn't recommended because of the dangerous roads) to cover the 90ish miles to La Rinconada.
Where to stay: There's no hotel in town, so you could camp if you can handle the altitude (and have the gear), but your better bet is staying somewhere like TitilakaOpens a New Window.or the Libertador Lake TiticacaOpens a New Window. in Puno and making a day trip.
This isn't exactly the friendliest of tourist destinations, and if you're not up for a challenge, you should just stick to the Inca Trail. At 17,000 feet above sea level, La Rinconada is the highest permanent settlement in the world (FYI: That means the average temperature stays around freezing). For the most part, there's no electricity, running water, or plumbing, yet 50,000 people call this harsh place home. There's gold underneath the La Bella Durmienda (Sleeping Beauty) glacier here in the Andes, and many of those people make a living mining it. Serious hikers will love the opportunity to explore untamed stretches of the Peruvian Andes.
Tristan da Cunha
How to get there: It's too rocky for an airstrip, so it's only accessible by a week-long boat ride from Cape Town, South Africa.
Where to stay: You can actually book a home stayOpens a New Window. with an islander for around $65 per person per night through the Tristan da Cunha government, or stay at one of the 11 guest houses.
This is the most remote inhabited island in the world, at 2,000 miles from South America and 1,700 from South Africa. There's not much in Tristan da CunhaOpens a New Window., a British Overseas Territory, in the way of restaurants, hotels, or even people (there are only 270ish residents), but there's plenty of adventure. Hike to the top of the volcano that led to a full-island evacuation in 1961 or to Queen Mary's PeakOpens a New Window. for a stunning view of its heart-shaped crater lake; take a boat offshore fishing or for a trip to the nearby Nightingale Islands, a group of three volcanic islands; or ogle the Rockhopper Penguins that hang out on the rocky shores.
[contentblock id=3 img=gcb.png]
The Republic of Nauru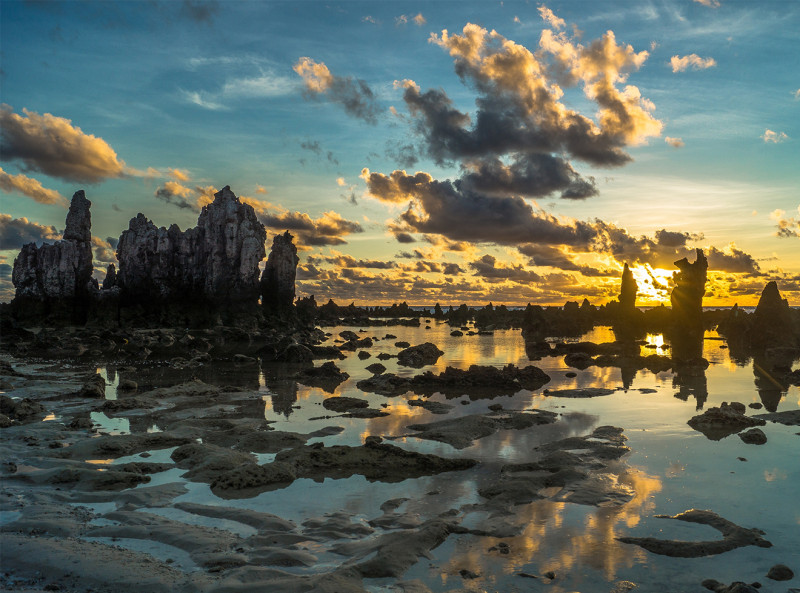 How to get there: Fly to Brisbane, Australia, where you can catch a once-weekly six-hour flight to Nauru via the country's Our AirlineOpens a New Window. (the flight includes a stopover in the Solomon Islands). You could also fly from Honolulu to Guam and then over to Majuro in the Marshall Islands before hopping on a flight to Nauru.
Where to stay: There are two hotelsOpens a New Window. on the island, The Menen Hotel and Od'n Aiwo Hotel (one is government-owned and one is family-owned). Neither are five-star tropical resorts, but they'll do the job.
This little dot northeast of Australia is the world's smallest island nation, with a population under 10,000. And NauruOpens a New Window. is the least visited country in the world, despite the beauty of its undisturbed coral reefs and stunning white sand beaches. It was once called Pleasant Island, which really sells itself. There's no public transport on the island, but it's only slightly over 11 miles around, so you can easily walk the whole thing. And it's ripe for diving, snorkeling, swimming, and fishing. Barracuda, marlin, skipjack, and yellowfin tuna fill the surrounding waters from April to December. History buffs will love the war relics from the Japanese occupation during World War II. There's actually a Japanese prison hidden in the trees.