Los Angeles has a lot of interesting buildings designed by famous names like Frank Lloyd Wright, Frank Gehry, Renzo Piano, Richard Meier, Rudolph Schindler and Greene and Greene, and they're scattered all around town. Although it's debatable what makes a piece of architecture significant or interesting, the structures included here are interesting due to their visual impact, historic significance, and accessibility to the public. 
Watts Towers
Designed and constructed by Italian-born Simon Rodia over the course of three decades starting in the 1920s, the 17 towers – the tallest is 100 feet high – consist of metal and found objects such as broken glass, pottery chips, seashells, tiles, etc. Every thirty minutes up until 3pm, you can take a guided tour of the property, learning about the history of this fascinating project.
1727 E. 107th St., Los Angeles
Stahl House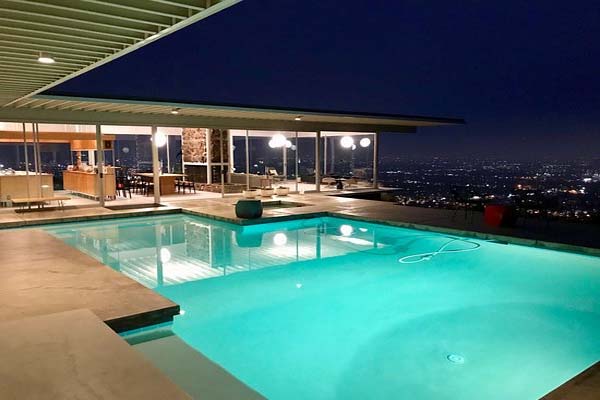 Designed by Pierre Koenig in the 1950s, the Stahl House is the greatest example of Mid-Century Modern architecture in Southern California. It has set the paradigm for what a house in the Hollywood Hills should look like: floor-to-ceiling windows, a swimming pool, the house partially on stilts overlooking West Hollywood and Downtown Los Angeles. Tours are on the pricier side – $35 to $90 depending on the time of day and number of people in your group – but totally worth it to get an inside peek at this incredible house.
1635 Woods Dr., West Hollywood
Getty Center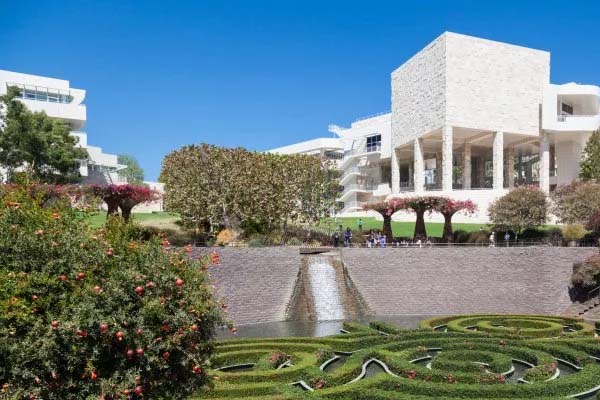 Architect Richard Meier's gleaming city on a hill took 16,000 tons of travertine marble to build but today it's a stunner, housing the Getty's main art collection and offering incredible views of Los Angeles.
1200 Getty Center Dr., Los Angeles
Sturges House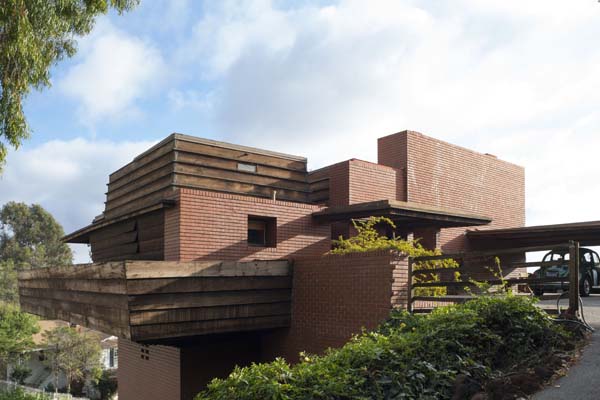 449 N. Skyewiay Rd., Los Angeles Frank Lloyd Wright designed nine different structures throughout Southern California. This one, a private home located in Brentwood, is arguably his most well known. This was Wright's first turn away from the textile block buildings he'd been designing in California and toward emphasizing natural elements of the structure to blend in with the natural surroundings.
"Starchitect" Frank Gehry has lived in Los Angeles for decades and has his work sprinkled throughout the city. In fact, you could make a day (or two) of it just navigating LA in search of the structures he designed. This one, the Walt Disney Concert Hall in Downtown LA, is his most extravagant building in Southern California and emblematic of his later style. You need not sit through a symphony performance to get a glance at the interior. The concert hall offers free self-guided audio tours narrated by actor John Lithgow.
111 S. Grand Ave., Los Angeles