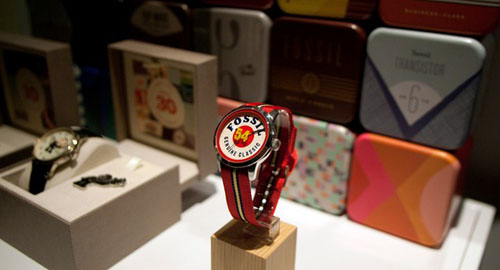 Fossil is celebrating its 30th anniversary with some help from the past. "Looking back, we got all nostalgic," said chief creative officer Jill Elliott. "We started to talk about things that were once cool and are cool again."The brand kicked off the celebratory year last week with a preview of limited-edition watches in honor of the milestone. The collection, out for summer, features a series of designs inspired by past Fossil styles, culled straight from the archive. "A guy in our repair center sent me an e-mail that said, 'I got this watch and I'm going to send it over to you,'" Elliott said. "It was [a design of] this guy whose hands move with the time, so we reissued it." Other designs include the Townsman Retro Dial, which features 12 vintage graphics in place of numbers, and the special-edition Townsman, offered in two different iconic Fossil logos.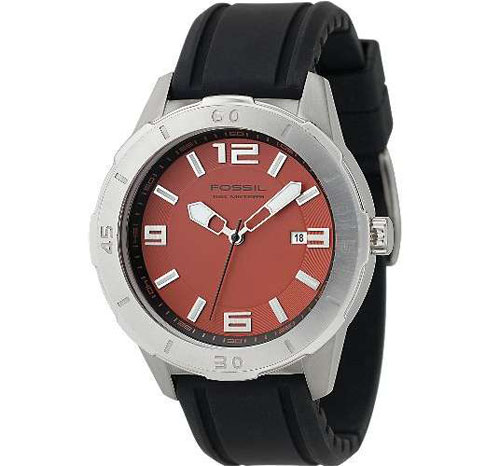 The brand is also issuing a special-edition box set of the popular Petite Georgia style, which includes 30 interchangeable straps within the package. "It was like a joke at first," said Elliott. "The Georgia was a new style for us at first, and we said, 'OK, 30 years, let's do 30 straps.' We almost talked ourselves out of it, but we got the first sample and were like, 'We have to do it.'" The set retails for $395 and includes all 30 straps. All designs are due to hit stores in April, and will be available at Fossil flagships and select retail partners, as well as fossil.com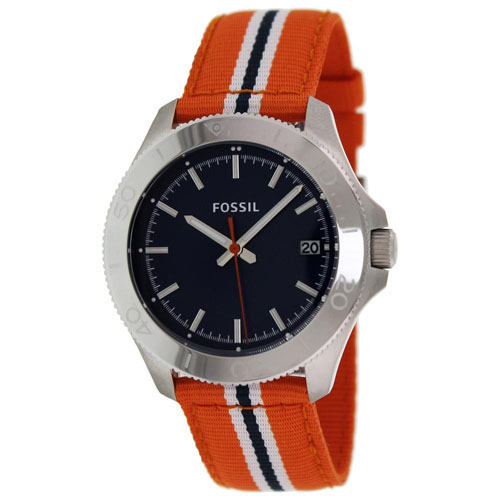 In addition to the special-edition pieces, Fossil is launching a contest in which fans can submit designs for the brand's tin packaging. The theme for the contest is "On the Open Road," or motifs inspired by American travel in the Fifties and Sixties. "We were founded in 1984, but we always look back to 1954," explained Elliott. "It's 30 years of history, 60 years of inspiration." The top 30 designs, as voted online by customers, will be produced into actual tins displayed within Fossil stores. The top vote-getter will also receive $5,000, with two first-prize and second-prize winners receiving $2,500 and $1,000, respectively.
Over the following year, the company also has several collaborations in the works, including a project with quilt artist Luke Haynes and London-based design company Eley Kishimoto. A signature fragrance is set for a fall release. "The beauty of a brand that has longevity is that you are part of a story," said executive vice president Tom Kennedy. "The brand existed before me, and it will exist after me."