Whether it's making your party kid-friendly or trying to ensure your hangover is a little less frightening, we have the perfect nonalcoholic drinks to make your Halloween terrifyingly tasty.
[contentblock id=1 img=adsense.png]
1.Frankenlime Fizz Mocktail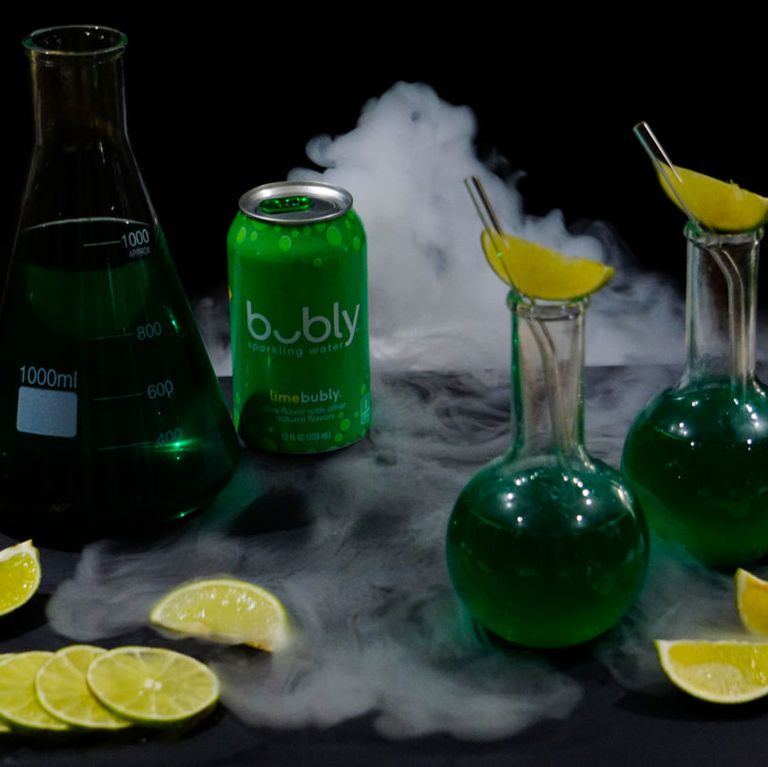 Add 3½ oz. lime bubly and 1½ oz. ginger beer in a glass over ice. Add 2 dashes of green food dye for color. Garnish with a lime wedge.
2. Spiced Chai Hot Chocolate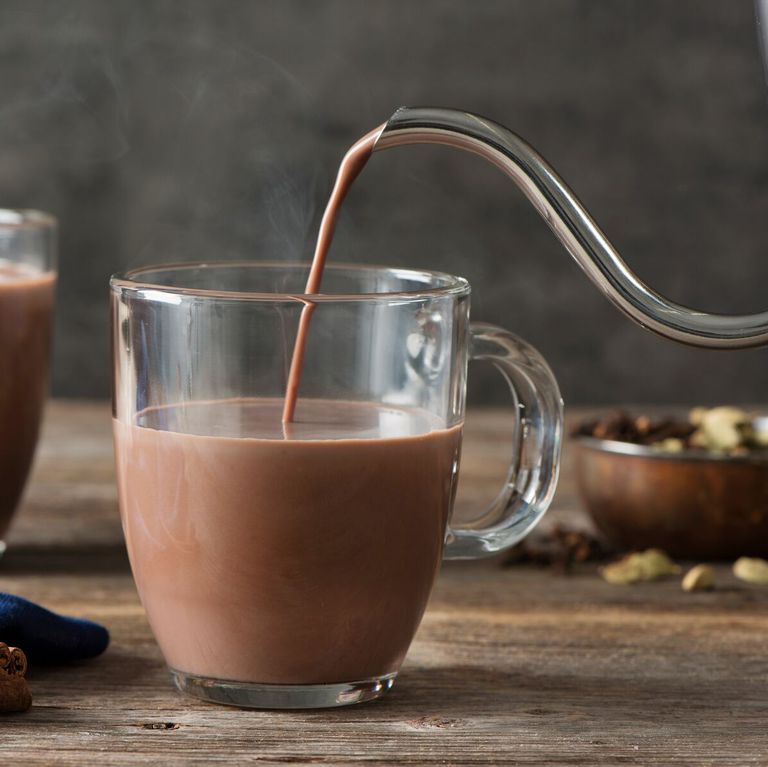 In saucepan, heat 4 c. milk, 4¼ inch slices fresh ginger, 12 green cardamom pods, 4 peppercorns, 2 whole cloves, and a cinnamon stick. Stir often for about 5 minutes or until hot and steaming. Stir in ¾ c. Godiva Milk Chocolate Hot Cocoa; remove from heat. Add a black tea bag; steep for 4 minutes. Strain and divide among 4 mugs. Garnish each serving with a cinnamon stick.
3. Vampire Ice Cream Floats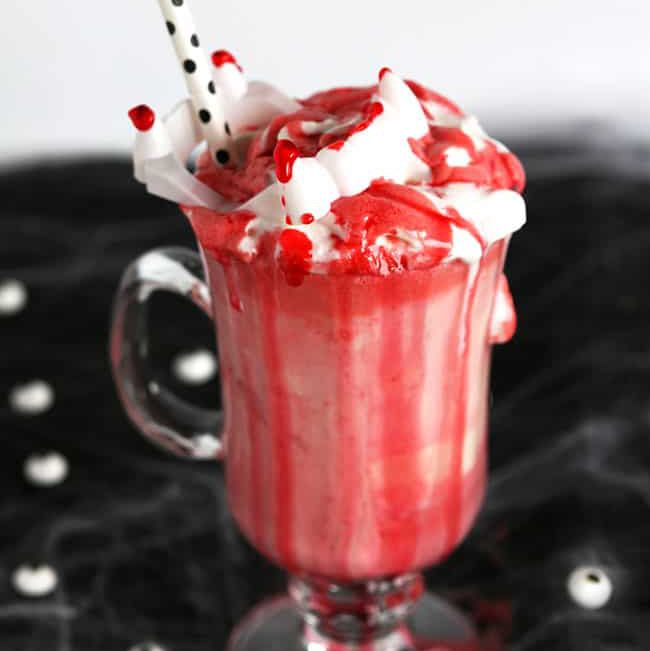 Scoop vanilla ice cream into glasses and pour strawberry soda on top. Top with whipped cream, strawberry syrup, and any vampire decorations you can find.
4. Witches Brew Cocktail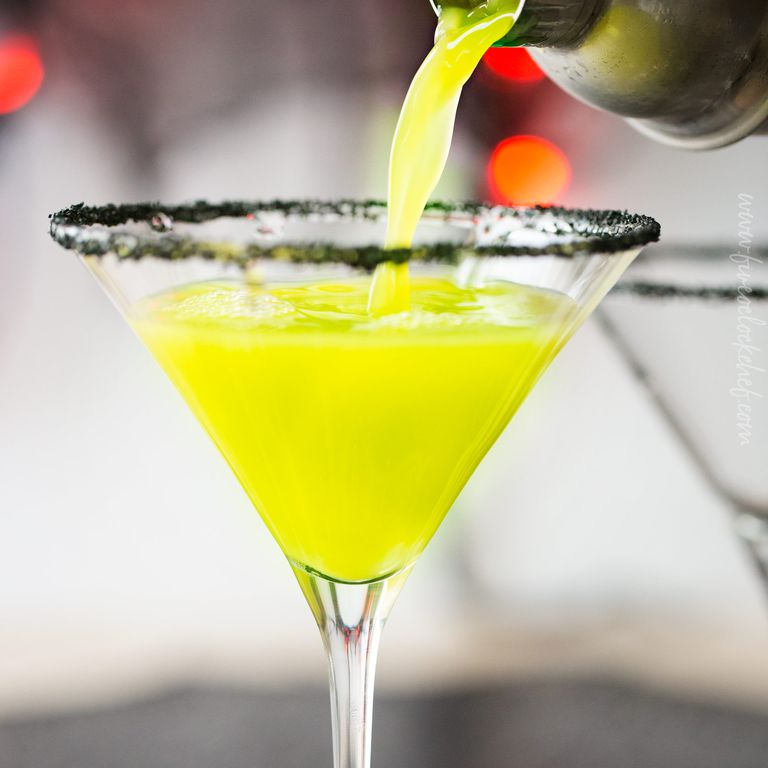 Dip the rims of martini glasses into corn syrup and then into black sanding sugar or sprinkles. Mix 2½ oz. lemon lime soda with 2½ oz. orange juice and pour in.
[contentblock id=2 img=adsense.png]
5. Apples n' SINamon Mocktail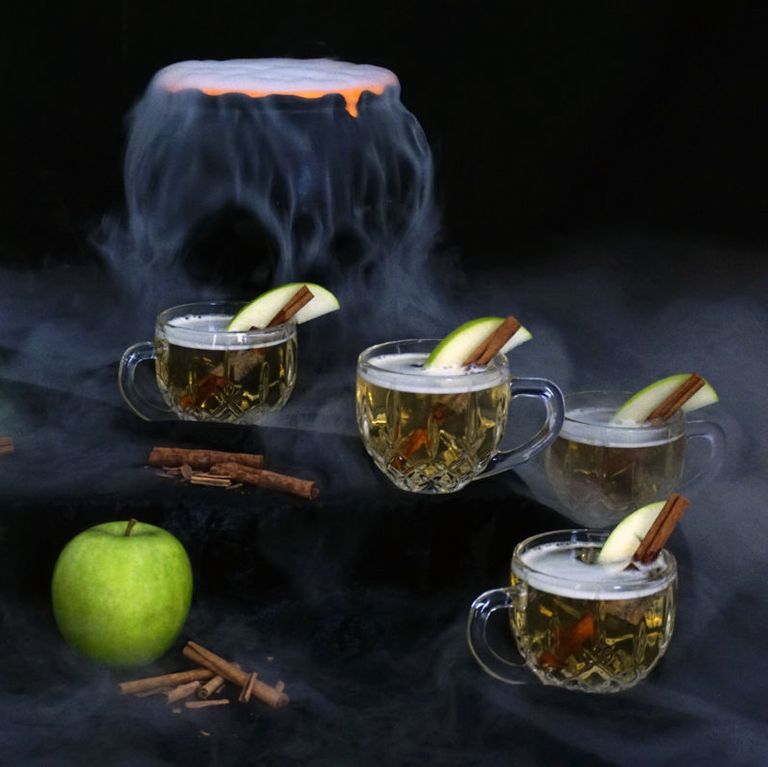 Add 4 oz. apple bubly, 1½ oz. apple cider, 1 spoon of maple syrup, and one cinnamon stick in a glass over ice. Garnish with green apple wedge and cinnamon.
6. Eye of Toad Halloween Milkshake
Blend 2 c. cookies & cream ice cream, 1 c. milk, and green food coloring until smooth. Rim the inside of glasses with red sugar gel so that it drips down. Pour the milkshake in and top it with whipped cream and a gummy eyeball.
[contentblock id=3 img=gcb.png]
7. Orange Punch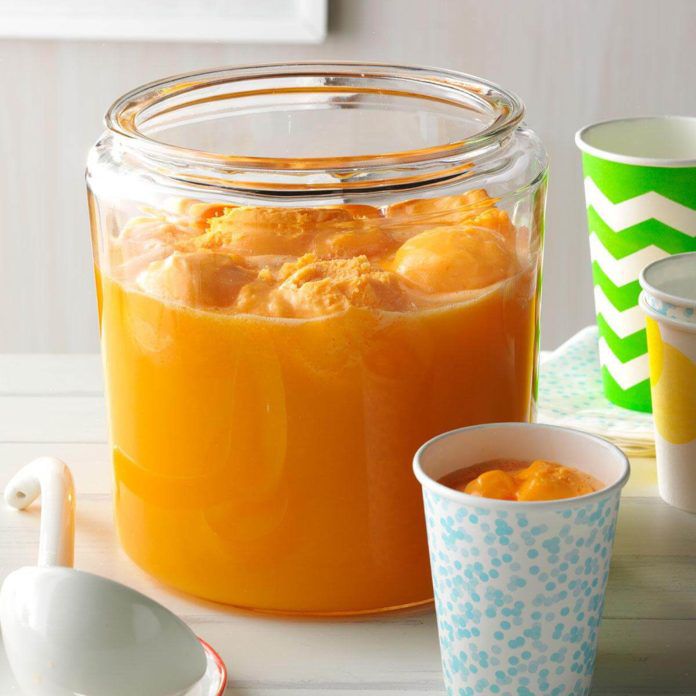 Boil 1 c. pineapple juice in a saucepan and stir in 3 oz. of orange gelatin. Cool and add a carton of orange juice and a liter of ginger ale. Top with scoops of orange sherbet. Serve in a hollow pumpkin for extra Halloween vibes.