And now that it's the holidays, it's also the perfect time to toss that bottom-shelf boozeOpens a New Window. and elevate your home bartending game Opens a New Window.with some baller bottles. From rare spirits and limited-edition products to brand-spanking-new releases, these selections are sure to impress any guest.
[contentblock id=1 img=adsense.png]
Facundo Paraiso Rum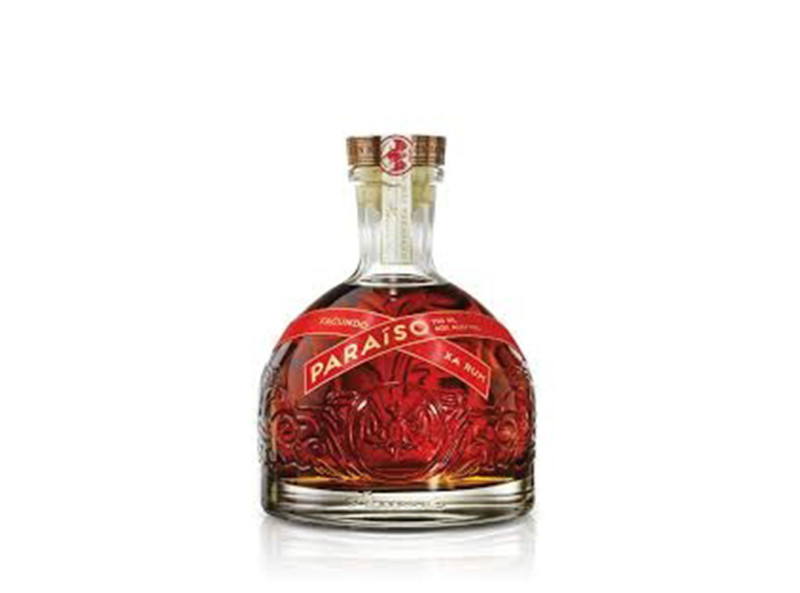 Who doesn't love a quality sipping rum around the holidays? The Facundo collection houses a selection of super rare, premium rums sourced directly from the Bacardi family's private reserves. The Paraiso expression is the eldest and most expensive, made from a blend of delicious dark rums aged up to 23 years, filtered over activated carbon, then rested in French XO casks for at least one month. The deep amber spirit smells like vanilla and almond with tasting notes of chocolate, dark caramel, and toasted walnuts. This one is best enjoyed neat from a snifter.
Bowmore 27 Year Old Port Cask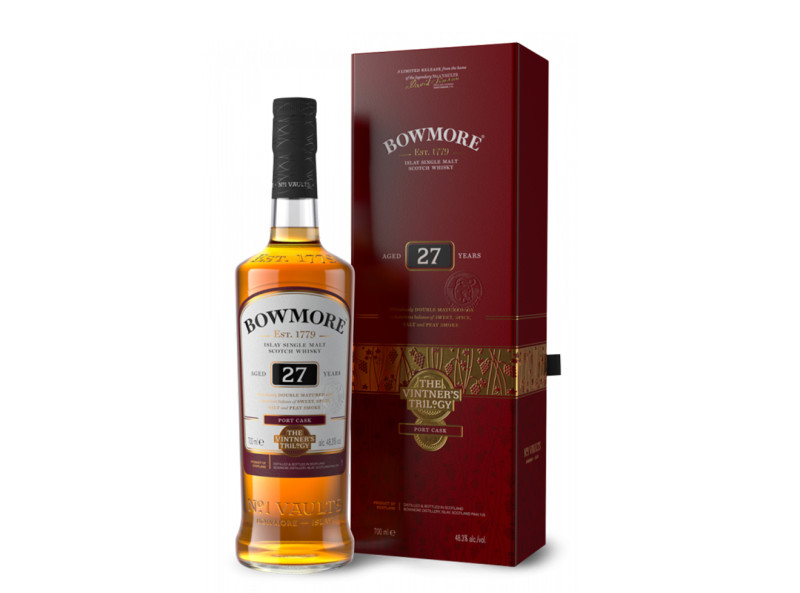 Bowmore, the oldest licensed distillery on Scotland's isle of Islay, recently introduced the newest addition to their lineup: Bowmore 27 Year Old Port Cask. Its arrival marks the third and final expression in the company's Single Malt Scotch Whisky Vinter's Trilogy, and the new limited-edition release has become one of the most coveted Scotch launches in recent memory. Double-matured, the spirit is first aged for 13 years in former bourbon barrels, then spends an additional 14 years in port pipes, imparting a rich mahogany pigmentation. Expect a complex flavor profile that marries sweet sugarplums, salted caramel, and a hint of smoke.
Nolet's Reserve Dry Gin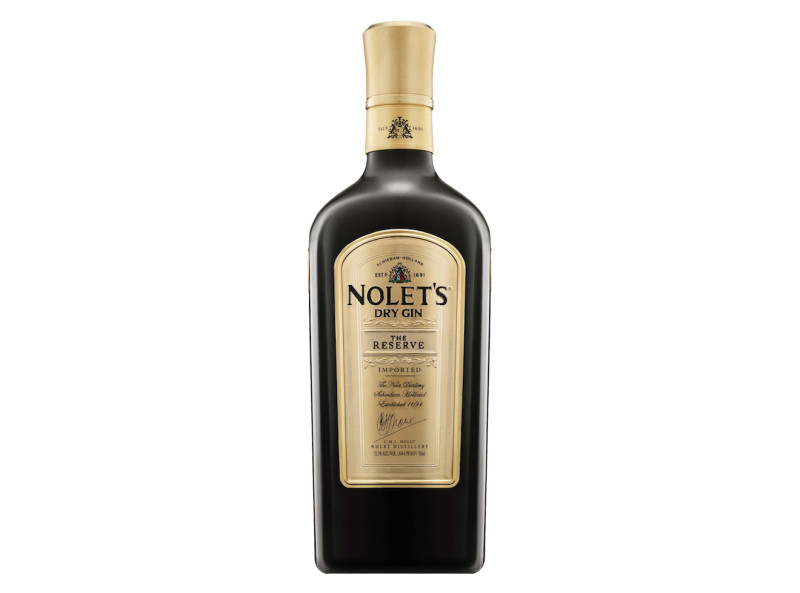 For the ultimate gin-lover in your life, look no further than this exceptional bottle from Nolet's. Inspired to produce a gin different from other competitors on the market, Nolet's Reserve Dry Gin is the personal creation of Carolus Nolet Sr. (a tenth-generation distillery owner) that was four decades in the making. The result is a surprisingly contemporary sipping gin with an intense combination of flavorful botanicals, including warm saffron, delicate verbena, honeysuckle, raspberry, and just a touch of juniper. Each limited-edition bottle is individually numbered and hand-presented in a striking gift box.
Michter's 20-Year Kentucky Straight Bourbon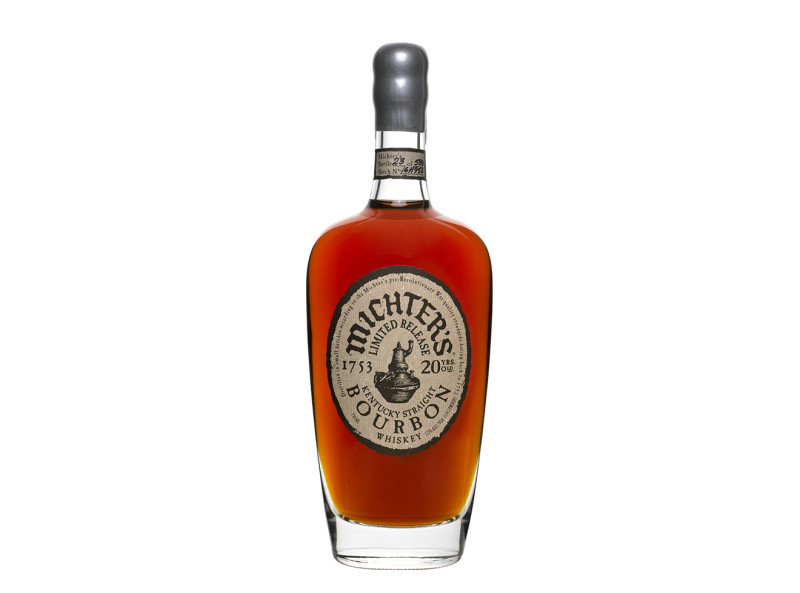 Michter's has a long-standing legacy for producing traditional American whiskeys of uncompromised quality, and their 20-Year Kentucky Straight Bourbon is no exception. One of the brand's ultra-premium releases, this bourbon is available in limited quantities at select retailers throughout the U.S. The dark caramel bourbon has received sparkling reviews thanks to its perfectly balanced, rich mouthfeel. The aroma evokes roasted grain, vanilla, and dried fruit, while the palate boasts sumptuous flavors, like toffee, rich molasses, toasted pecans, and black cherry. Fans love its long finish, which fades into the realm of dark fruit, spice, and charred oak.
[contentblock id=2 img=adsense.png]
Hennessy Paradis Rare Cognac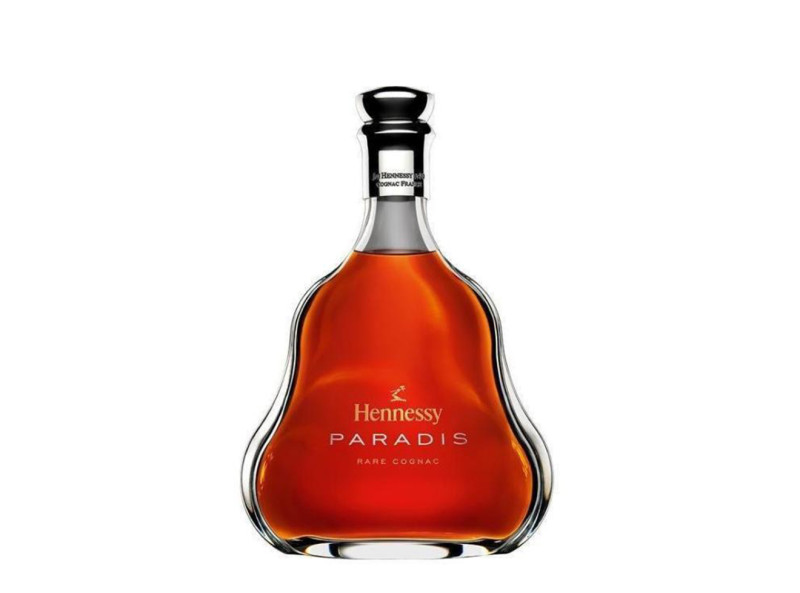 Tracing its roots back to 1979, Hennessy Paradis Rare Cognac was specially conceived to introduce a superior-but-subtle offering for brandy aficionados. The name draws inspiration from the Hennessy Founder's Cellar, where only the finest and most rare spirits are kept. This uncommon blend consists of 100 eaux-de-vie (a colorless, fermented fruit brandy) that's been aged up to 130 years and combined into one luxurious cognac. Refined and elegant, Paradis features a smooth and velvety texture. Each sip blossoms into a multidimensional sensory experience, including tasting notes of dried rose petals, honey, delicate florals, and truffle. It also comes in an exquisite collector's decanter by Italian designer Ferruccio Laviani—no giftwrap necessary.
Craigellachie 33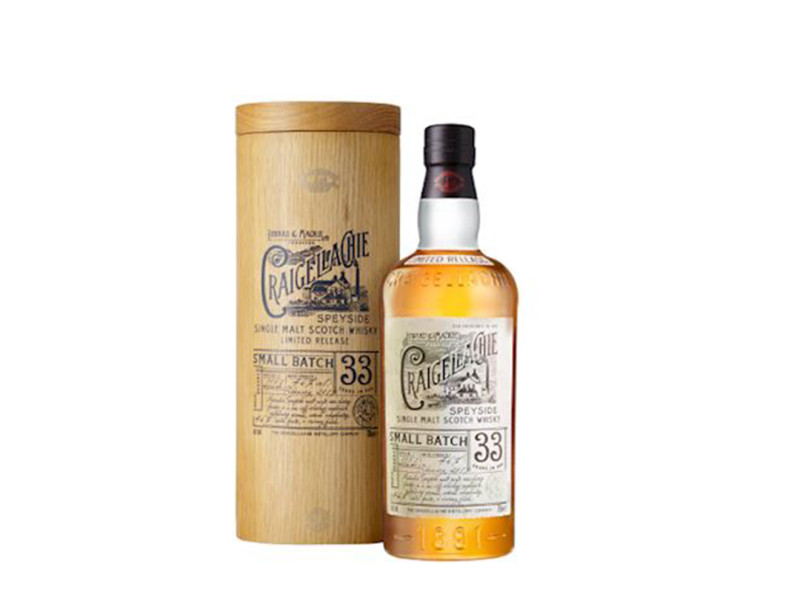 Craigellachie has been distilling whisky since the late 19th century, and quickly built a name for themselves as "the bad boy of Speyside," thanks to its robust, rebellious line of award-winning spirits. While the company is known for their 13-, 17-, and 23-year-old whiskies, their newest small-batch release is aged for 33 years and fetches an astonishing $3,000 per bottle. While virtually all distillers painstakingly work to remove sulfurous compounds from their whisky, Craigellachie's malt master actually uses a combination of unconventional techniques to leverage these unwanted additives. The result is a meaty characteristic that tastes nothing like the typical rotten egg or cabbage flavors typically associated with sulfur. Instead, this unique rule-breaker balances notes of banana, pineapple, almonds, and cereal grains.
[contentblock id=3 img=gcb.png]
Patrón en Lalique: Serie 2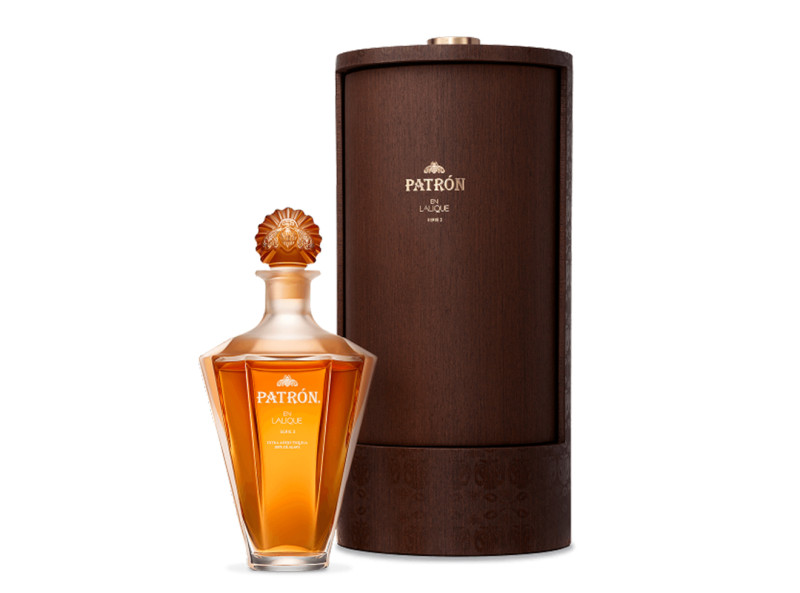 For tequila fanatics with some serious coin to spend, this limited release between Patrón and Lalique is the ultimate find. The exclusive collaboration marks the second partnership between the two iconic brands and marries Mexico's unrivaled mastery of top-notch tequila with the crown jewel of France's crystal industry. Only 299 bottles are available, and each is carefully handmade and numbered at Lalique's glass factory in Alsace, France. Every bottle is blown, pressed, fashioned, cut, engraved, polished, and signed by artisans on-site. But the exceptional attention to detail comes at a price—$7,500 to be exact. Needless to say, it's quite the conversation starter that's sure to leave anybody speechless.