On the eve of the Concorso d'Eleganza Villa d'Este on Lake Como in Italy, MINI unveiled its Super leggera Vision, the first formal collaboration between the brand that loves to motor and the legendary Italian coach-building firm Touring Super leggera.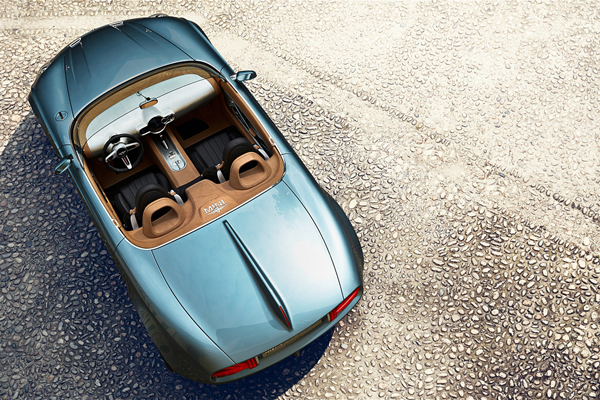 The open-top, compact two-seater roadster is born from a British-Italian romance, and the concept car inherits the best that each of its parents has to offer. "The MINI Super leggera Vision elegantly perpetuates what the Classic Mini started 55 years ago: reduction to the essentials," says Anders Warming, Head of MINI Design. "Its energetic, minimalistic design embodies the dynamic essence of an automobile. At the same time, it creates unique emotional beauty in combining the past and future of the automotive industry."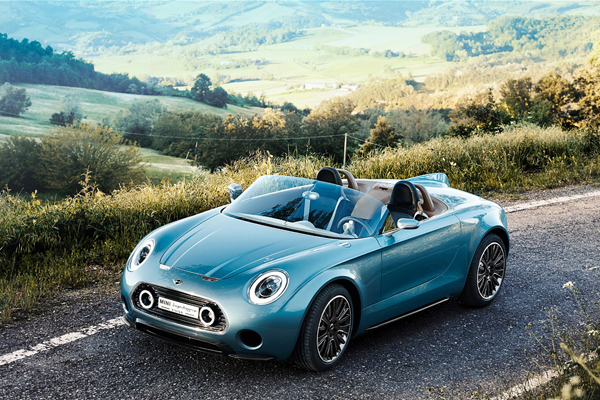 A longer bonnet on the typical MINI stance lends a more dynamic look to the otherwise stout form, and a clean-up of the lines creates a seriously refined overall appearance. "MINI and Touring both believe that proportions are the key factor of beauty, and share the same values of essentialist and innovation" says Louis de Fabri beckers, Head of Design of Touring Super leggera. "In this car all unnecessary equipment or decoration is sacrificed, as performance is gained through lightness and efficiency of the bodywork and interior.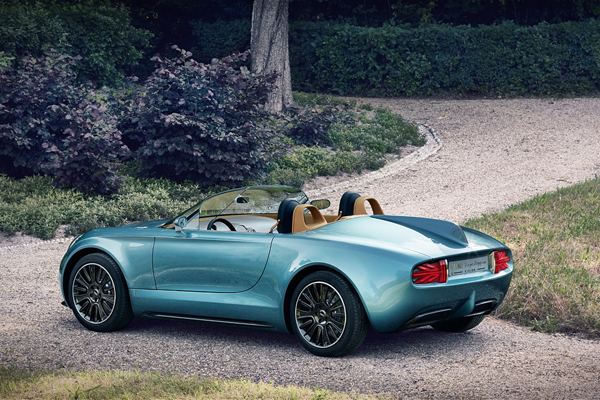 The Italian touch is in the proportions and the typical waistline." And it's a high waistline, but it serves the car well. The interior design echoes the exterior's stripped-down and nothing-but-the-essentials mandate. The two-toned, hand-stitched leather offsets the sleek brushed aluminum dash and gauges. No distracting LCD displays or numerous flips, levers or switches here; the emphasis is very clearly on one thing and one thing only – the experience of driving. "Weight is the enemy. Air resistance is the obstacle."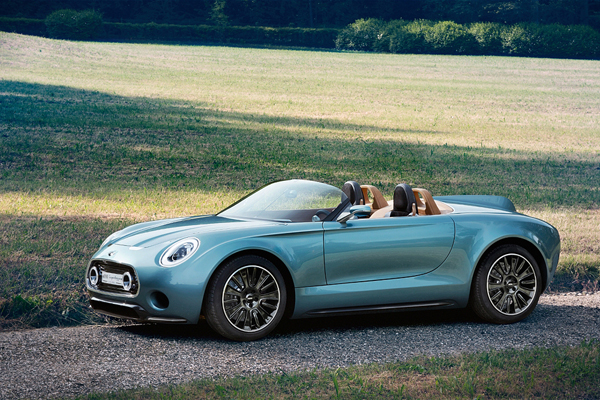 This automotive truth, declared by Felice Bianchi Anderloni – founder of Carrozzeria Touring, the company that later became Touring Super leggera – remains the driving philosophy at the firm today. Their structural methodologies have, to be sure, evolved over the years; today's unveil is rendered with a hand-formed aluminum body and carbon-fiber boot and bonnet. "Super leggera" translates to "super-light" in English.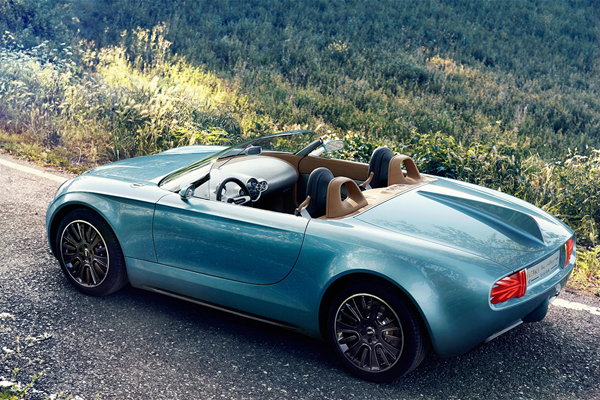 -beautifullife.info