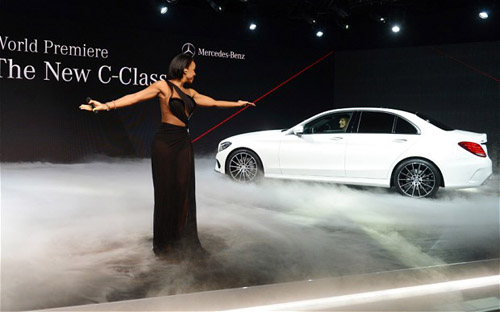 The 2014 Mercedes-Benz C-class appeared on the eve of the Detroit motor show alongside chanteuse Kelly Rowland in a weaponised split skirt. We weren't able to find out how much Rowland charged Mercedes for a three-minute rendition of her 2008 hit Work, although one colleague suggested that Justin Timberlake had previously charged $250,000 for a non-singing endorsement. "Expensive? I suppose it depends on how you look at these things," said one Mercedes-Benz spokeswoman. So that'll be expensive, then.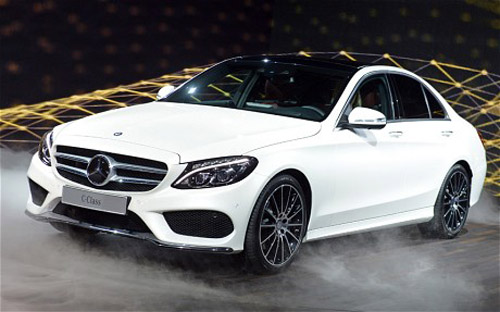 The C-class is the bestselling Mercedes-Benz and the new version, model designation W205, goes on sale in the UK this summer, replacing the W204 model which is only slightly older than Rowland's Work. The new car looks bigger than it is, and aluminium chassis components have reduced the weight by up to 154lb. In addition, Mercedes claims it is the most aerodynamic car in the C/D class.  A lot of the big-car technology has trickled down to the C-class, including the option of air suspension. There will be three engines at the launch: a C220 2.1-litre diesel, C180 1.6-litre petrol and C200 2.0-litre petrol. A 1.6-litre diesel developed with Renault in 115 or 136bhp forms will come later, as will a diesel hybrid system from the E-class and, later still, a plug-in hybrid. 
The UK C-class will also be available with four-wheel drive and the semi-autonomous Intelligent Drive sensors and electronic systems which debuted on new S-class last year. The big news for America is that by 2015 US supplies of the new C-class will be built at the Mercedes-Benz plant in Tuscaloosa, Alabama. Dieter Zetsche, Daimler's chief executive, announced the move, saying that America is the world's largest market for the C-class. It will mean that the American plant will produce five Mercedes models in the US by 2015.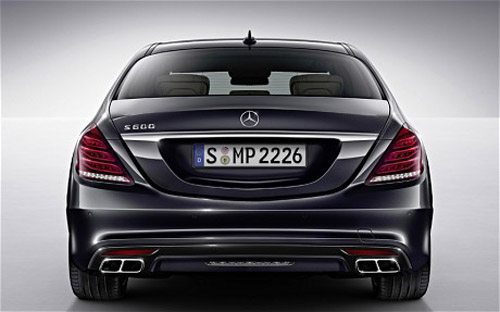 This comes off the back of a good year for Mercedes in America, where sales have risen by 14 per cent and almost one in five luxury vehicles sold has a three-pointed star on the front. In other Mercedes news, this year's GLA 45 AMG debuted complete with what it is claimed to be the world's most powerful four cylinder engine (355bhp from 2.0 litres). Small wonder the car comes with four-wheel drive as standard. For dictators and plutocrats, the new S600 is yet more powerful than its predecessor (523bhp and 612lb ft of torque from the V12 twin-turbo engine), but mother earth can rest easy as it comes with a stop/start system as standard – Combined fuel consumption is 25.4mpg, which is 21 per cent better than the outgoing model. -Telegraph