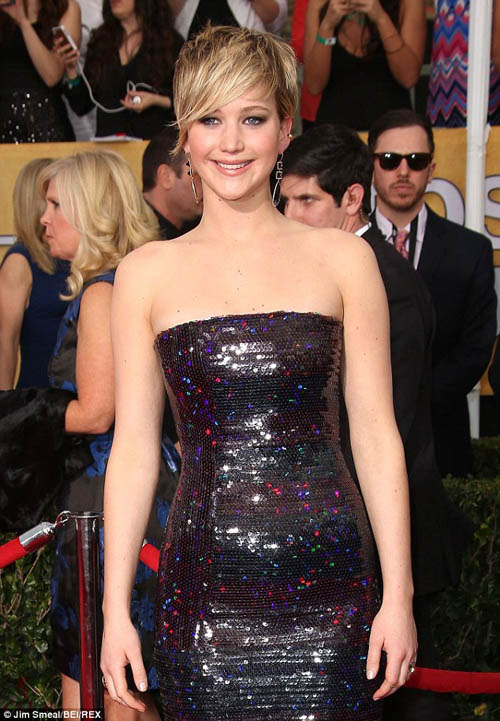 The self-deprecating charm of Jennifer Lawrence was on full blast at the SAG Awards on Saturday night, when the actress talked about 'armpit vaginas'. Jen, 23, coined the made-up term for when fat under the arm creases when wearing a tight dress, and dropped the word bomb during an interview with E!'s Giuliana Rancic. 'I know I have arm pit fat, it's OK. it's armpit vaginas,' Jennifer joked when the presenter complimented her sequined Dior dress.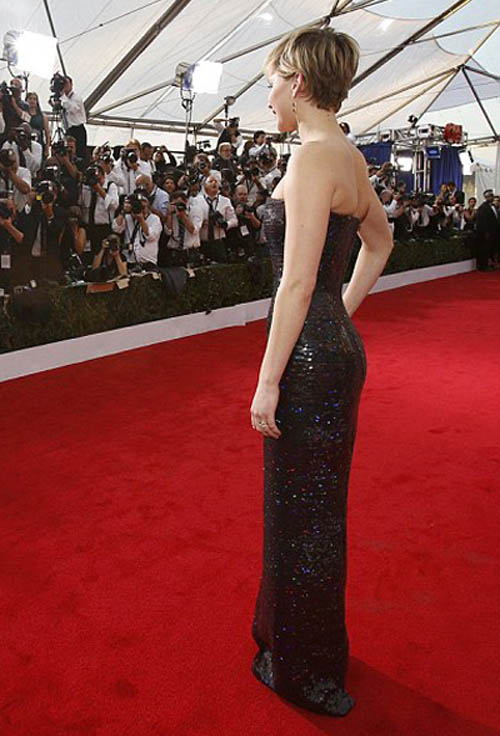 She also told CNN that her dress was 'squeezing her breasts into her armpits.' That wasn't the only humorous turn from Lawrence at the SAG awards where she lost out to Lupita Nyong'o for the best supporting actress gong. She looked like she was going wild when she spotted Lupita on the red carpet, showing there was clearly no rivalry between the two actresses.
The 23-year-old Oscar winner also pulled a series of bizarre faces while at the Shrine Auditorium Jennifer did take home a statue for best ensemble alongside her castmates and she seemed thrilled about the honour. Hollywood heavyweight Harvey Weinstein even ambled over to Jennifer Lawrence table after the ceremony to congratulate her.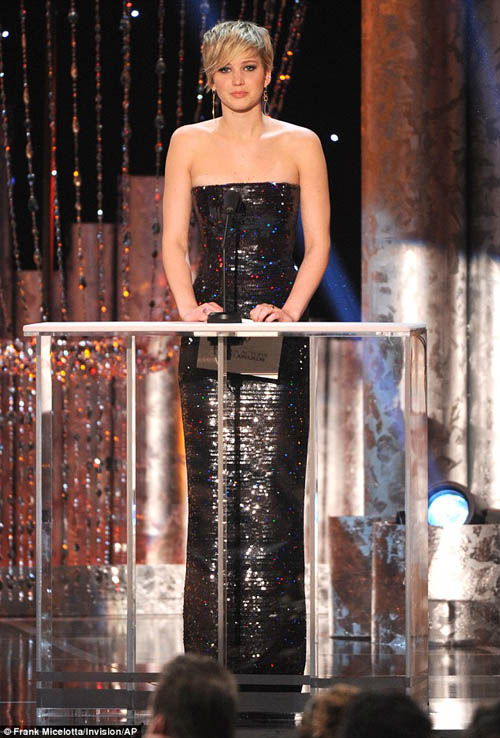 Lawrence also posed with Dallas Buyers Club stars and first-time SAG Award winners Jared Leto and Matthew McConaughey. Jennifer Lawrence had picked up the Best Actress in a Supporting role gong at the Golden Globes Award, for her part as the unstable wife of a con man in David O. Russell's American Hustle.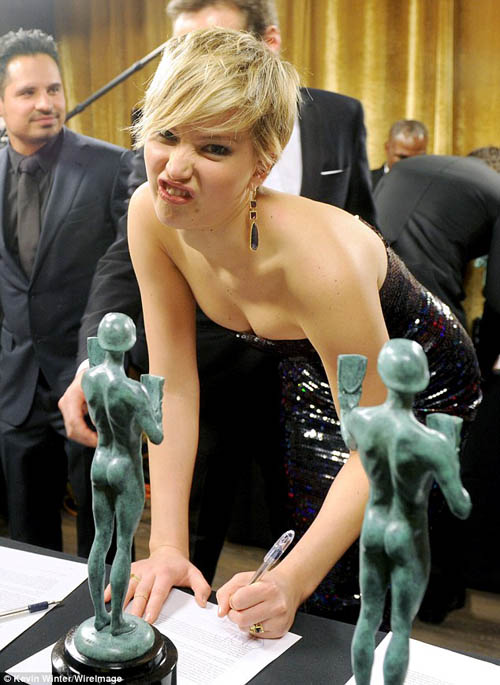 The actress was without her British boyfriend Nicholas Hoult, who was in Utah for Sundance Film Festival on Saturday night. While promoting his new film Young Ones, the actor said about his girlfriend's success: ' She deserves it all, it's fun to watch.' -Dailymail