The 15-year-old inspired an entire world by openly discussing her life with Early-Aging Disorder, and she quickly became an internet sensation and social media superstar. Now, her family informs her that she has died at the age of 15. "She came into it quietly and left quietly, but her life was far from it," her family said in an Instagram statement.
Adalia Rose Williams, a Texas girl, became an internet sensation and social media superstar. Hutchinson-Gilford progeria syndrome, a genetic condition characterized by signs of accelerated aging, was diagnosed in the Austin, Texas native. According to reports, the syndrome affects approximately 400 children worldwide.
Despite the fact that Adalia Rose, called the "real-life Benjamin Button," had a very rare condition, she decided that it would not have a negative impact on her life. Instead, she used it to show the world that you should always be accepted for who you are.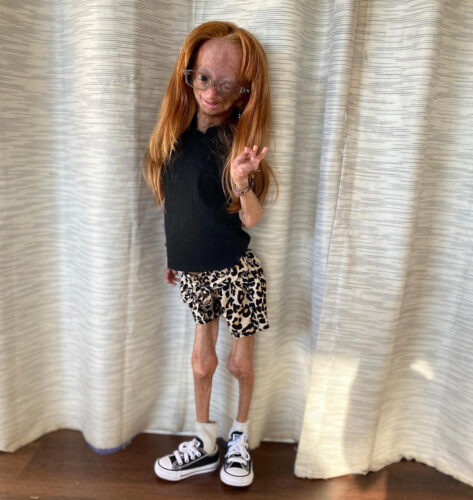 Adalia started a YouTube channel where she did makeup tutorials, dancing videos, and other things. She had over 200 million views on her videos, over 12 million Facebook followers, and around 470,000 Instagram followers.
The family has just learned that Adalia, age 15, has died.
"Adalia Rose Williams was set free from this world. She came into it quietly and left quietly, but her life was far from it. She touched MILLIONS of people and left the biggest imprint on everyone that knew her, she is no longer in pain and is now dancing away to all the music she loves. I really wish this wasn't our reality, but unfortunately, it is," Adalia Rose William's family wrote in a statement on her Instagram page.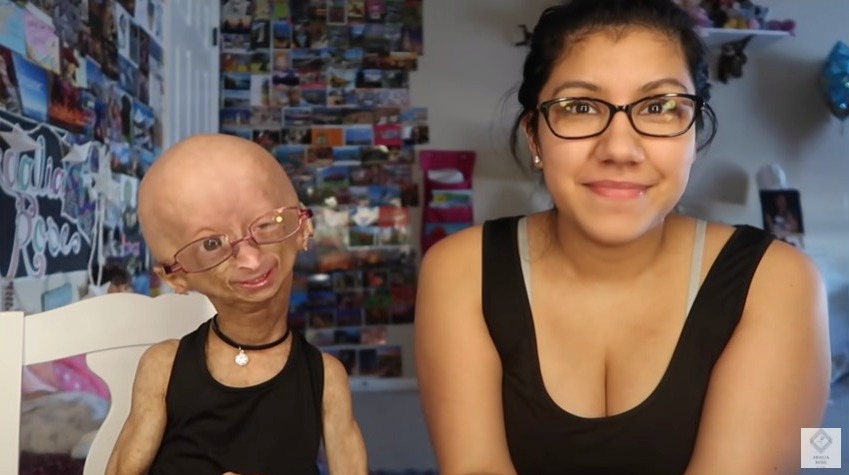 "We want to say thank you to everyone that loved and supported her. Thank you to all her doctors and nurses that worked for YEARS to keep her healthy. The family would now like to mourn this huge loss in private."
Adalia Rose William was born in Round Rock, Texas on December 10, 2006. Natalia Pallante, her mother, recalled that doctors noticed something wasn't quite right about a month after she was born because she wasn't growing as expected.
"That was one of the symptoms that first popped up, and then it was also that the skin on her tummy was really tight and just different looking," she said.
"She was diagnosed at maybe like three months old. That's when the real changes started happening. She started losing her hair, her little veins started showing up more, and her skin thinning out a lot more. I was a single mum at the time, so when I got the diagnosis, I was alone. It was just her and I, and I honestly felt lost."
When it was decided that Adalia had Hutchinson-Gilford progeria syndrome, the statistics did not bring the family comfort. A child with the syndrome has a life expectancy of 13 years.
Progeria is caused by a mutation in the LMNA gene, which gene coding for the Lamin A protein, which holds the nucleus of a cell together. According to the Mayo Clinic, the condition has no known cure and causes children to age much faster than normal, with symptoms including hair loss and slow growth.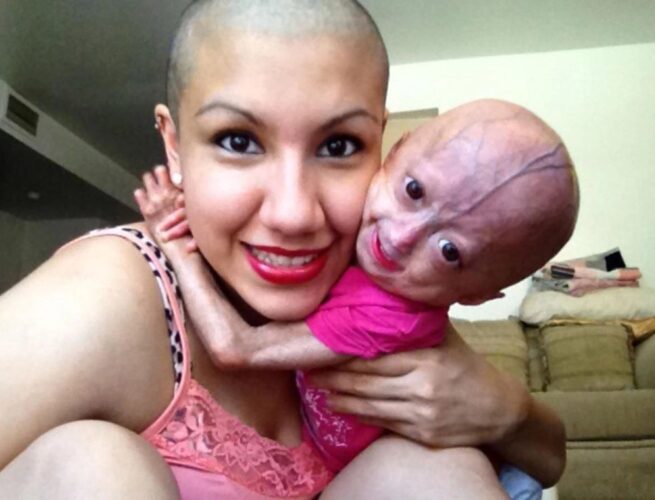 Adalia had a number of health issues, but she chose not to be worried about them. Instead, she would live her life exactly as she desired – and in doing so, she became an inspiration to people all over the world.
"I guess I am a diva because I always get what I want!" Adalia said in 2018.
Having a social media superstar 11-year-old, it's crazy, especially when we are out in public — you know a lot of people recognize her," her father, Ryan, added.
Adalia started her YouTube channel in 2012. She began posting videos of herself, documenting her life, and giving people insight into her life with the condition.
Adalia Rose has been memorialized with a GoFundMe page. The goal is to raise $50,000 to cover funeral and medical expenses. At the time of publication, the fundraiser was only $14,000 short of its goal.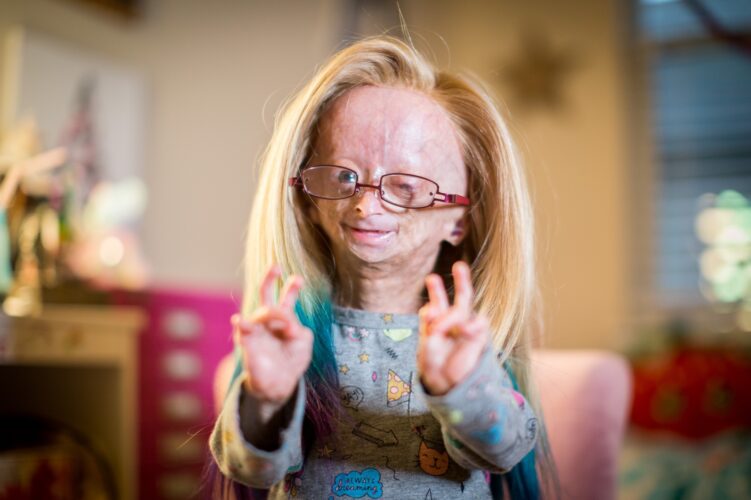 "Adalia has changed my life completely. It's not like I was hateful, but I wasn't nice to myself," her mother Nathalie said. "I wasn't thankful. I didn't realize what life was until she was born. Her followers say good things to her all the time. They have constant comments about how she's inspirational and how she doesn't let anything stop her, and they're right. She loves those comments."