If One Direction's crowd-pleasing boy-band rock wasn't your thing, don't worry. It wasn't Zayn Malik's either.
[contentblock id=1 img=adsense.png]
The 22-year-old One D free agent told Fader last month that he "wasn't 100 per cent behind" the group's sound.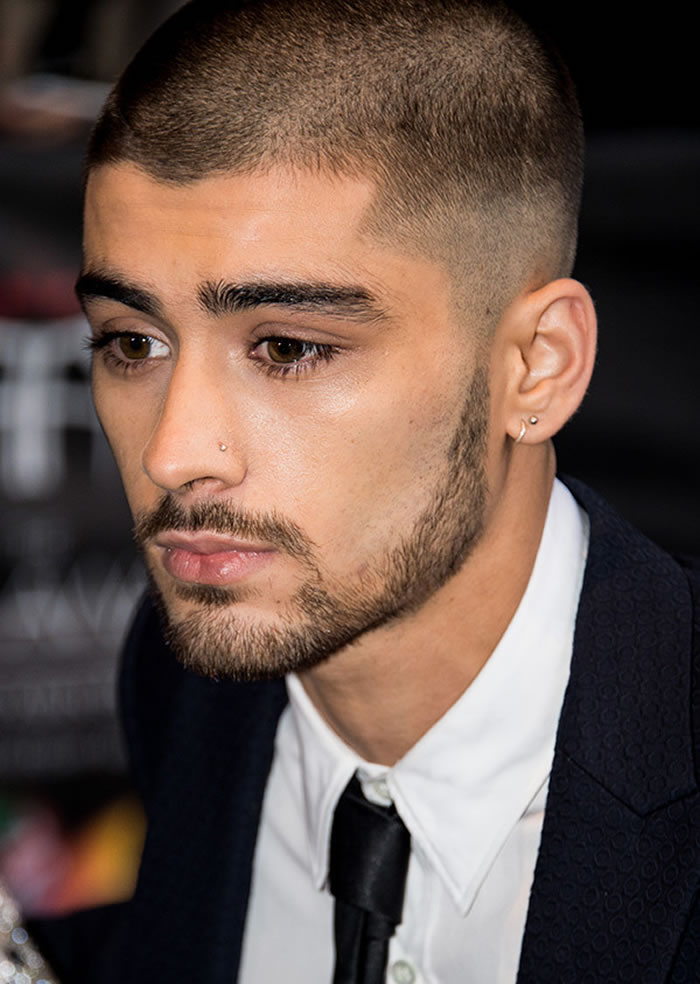 One Direction's G-rated rock was something that parents and kids could agree on, but Malik's forthcoming solo album, which Fader says will arrive in "early 2016," sounds like it will be less democratic and creatively more interesting. Malik has said it will mix influences such as '90s R&B, reggae and even Bollywood under the Midas touch of producer James "Malay" Ho (Frank Ocean, Tori Kelly, Alicia Keys). It's an intriguing combination, but can it turn the One Direction break-off into 2016's breakout? Here are four reasons he could Timberlake this.
THE FIRST
Geri Halliwell didn't have the best voice in the Spice Girls, but she did have the rest of the band in her rearview when she became the first Spice to go solo. Malik, who has had nine months to work out his sound (and burn a bridge or two; remember U.K. hip-hop producer Naughty Boy?), is in the best position to capture a similar rush of attention.
[contentblock id=2 img=adsense.png]
THE VOICE
When Malik announced his emancipation from One D, fans fretted that his memorable solos on ballads such as "The Story of My Life" and "Night Changes" would be irreplaceable. (On tour, over half of his solos went to Liam Payne, whom the New York Times called "the group's best singer now that Mr. Malik is gone.") His signature vocal style means that, unlike his fellow millennial male pop stars, an underwear-clad photo shoot is strictly optional.
THE REINFORCEMENTS
It certainly doesn't hurt that Malik's solo album is being shepherded by Ho. The 37-year-old producer has two Grammys, including one for Frank Ocean's critically acclaimed 2012 album Channel Orange. He also has a deft hand with new talent, producing Canadian R&B star Alessia Cara's standout track "Wild Things" off her debut album Know-It-All.
THE CELEBRITY
Unlike Harry Styles, he doesn't have a Taylor Swift song written about him (yet). But that doesn't mean Malik's celebrity profile isn't sizzling. He developed his bad boy-bander mystique when rumours swirled of his drug use (Fader reported he smoked a "spliff" during their interview). Since breaking off his engagement to Little Mix's Perrie Edwards last summer, he's been linked to power-model Gigi Hadid. He recently made their relationship IG official by posting a snuggly Polaroid to his account. That's certainly a lot of Us Weekly headlines to mine for lyrics.
[contentblock id=3 img=gcb.png]
THE INFLUENCE
Unlike when, say, Backstreet Boys' Nick Carter released his first solo album in 2002, Malik has a social media empire to galvanize, including 16.9 million followers on Twitteralone. The top three most retweeted tweets of 2015 were related to his departure from One Direction and, although Malik lost 50,000 Twitter followers right after his split, the tracking site Twitter Counter reports that he is now gaining more than 12,000 new followers every day. No doubt those followers will be the first to know when Malik's new project is ready.