When it comes to courting attention with low-cut, revealing outfits, Chloe Sims is usually front and centre.
But the 31-year-old Only Way Is Essex star opted for a sophisticated new look on Sunday night as she headed out for best friend Lauren Pope's birthday in Las Vegas.Chloe swapped her usual slicked back ponytail for a blunt, full fringe as the group headed for dinner at the exclusive SUSHISAMBA restaurant in Sin City.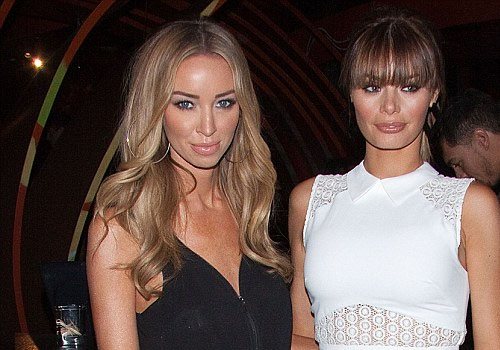 The mother-of-one updated her look with the new 'do, which framed her heart-shaped face perfectly.
Chloe teamed her new look with a white cut-out style sleeveless dress with lace inserts and black strappy sandals.
She had competition from birthday girl Lauren in the attention-grabbing stakes, however, as the blonde star wore a plunging black minidress to mark her 30th.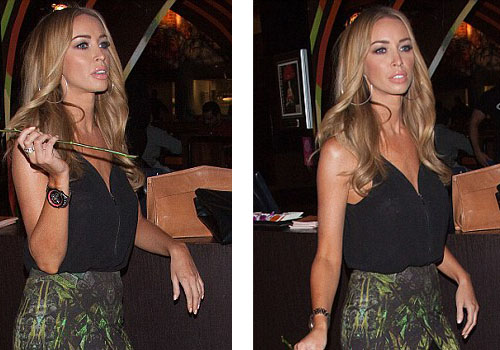 The dress featured a long, palm-print skirt which was open at the front to give a hint of the black mini dress beneath.
She then later tweeted: 'Happy birthday to my starship and my best friend. @LaurenPope so much love, hope all your wishes come true always #pops #starship love u.'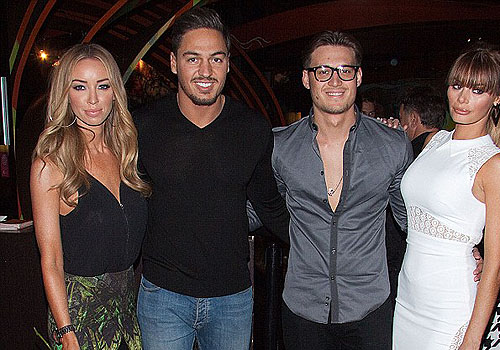 The TOWIE gang are in Vegas to shoot a Sin City special of the hit ITV2 reality show.
However, Chloe was forced to miss out on the early part of the trip as her daughter Madison has been ill, and kept her Twitter followers updated on the seven-year-old's progress.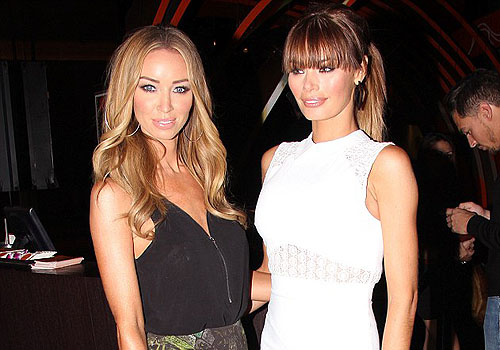 But by Monday, the youngster was apparently well enough for Chloe to go and join her co-stars across the pond, as she tweeted: 'After Madison getting back to her self, I've decided to join the cast in VEGAS!! En route Gatwick.. #terrifiedtoflyalone #nervous.'
Via- dailymail