Bryony Gordon steps behind the scenes at the Victoria's Secret 2015 catwalk show for the lowdown on the lingerie brand's big night.
[contentblock id=1 img=adsense.png]
1. They didn't just wake up looking like that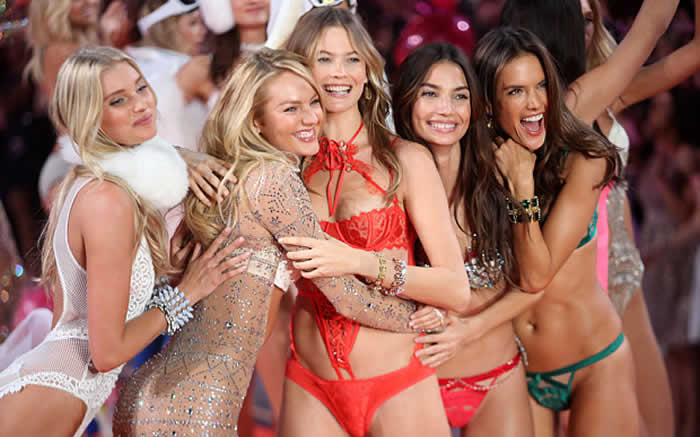 The 47 models in the Victoria Secret show – only 15 of whom are bestowed with the legendary 'Angel' status – spent all day in hair and make-up, and not much else. Backstage, they were preened and prepped while wearing only bras, 'panties' (yik), pink Haviana flip-flops and thigh skimming silk dressing gowns. This is probably why the temperature was so high at the 19th Century Armory on Park Avenue – otherwise, the poor dears would freeze.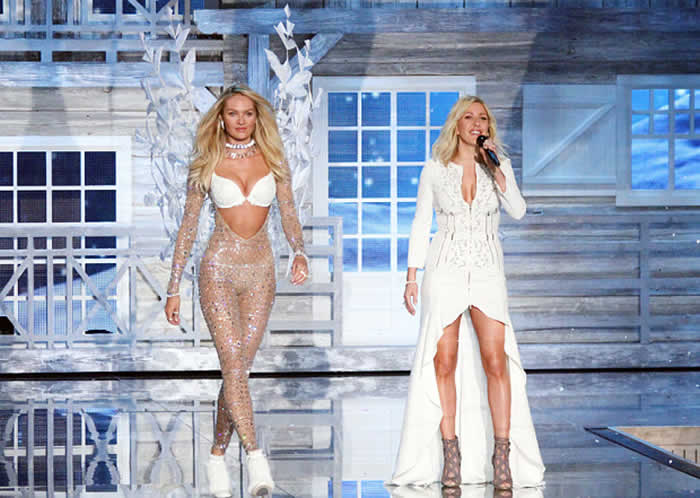 2. There was a bra worth more than your house
Lily Aldridge was chosen to wear this year's Fantasy Bra – the annual Victoria's Secret creation that is part lingerie, part jewellery. This year it was worth $2 million, though in 2005, pre-crash, Gisele went down the runway in one worth a whopping $12.5 million. Anyway, Lily's 'bra' was made by the jewellers Mouawad. It featured 6,500 precious gems including diamonds, pink quartz, yellow sapphires and blue topaz, all set in 18 karat gold. In real life, you can buy a bra from Victoria's Secret for about $20.
[contentblock id=2 img=adsense.png]
3. Rihanna didn't show… but Ellie Goulding was pretty amazing
There were all sorts of rumours as to why Rihanna pulled out of appearing at the show. The official line was that she still had work to do on her album. The unofficial line is that she wanted to support her friend Jourdan Dunn, who didn't make the cut this year. Never mind. Instead we got the lovely Ellie Goulding, as well as Selena Gomez. And the Weeknd did a good job of concentrating on his music as oodles of nearly-naked models strutted past him on the catwalk.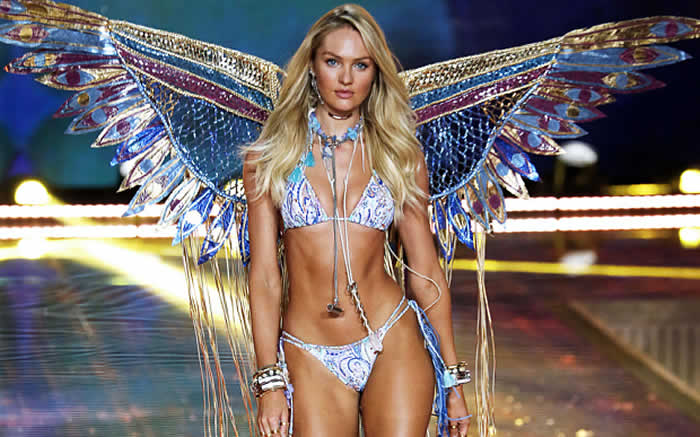 4. Caitlyn Jenner outglammed everyone
This year as many eyes were on the pink carpet as they were on the runway. Caitlin Jenner, father of Kendall, turned up to support his daughter, as did his ex-wife Kris. The rest of the Kardashian mob were reportedly not invited as Kendall didn't want to make a fuss.
[contentblock id=3 img=gcb.png]
5. Afterwards, the girls party
How do you celebrate the end of rigorous diet and training regimes? Backstage, the British model Lily Donaldson revealed all to me. "Well there's an official after party," she explained, "but the really hot ticket is for the pizza party we all throw at a secret location." Because even Victoria's Secret models have got to eat.