"Big Hero 6," Disney's animated film about a scrappy team of unlikely superheroes, came out on top with an Academy Award win for best animated feature on Sunday. Loosely based on an obscure Marvel comic, "Big Hero 6" tells the story of a teenage tech nerd named Hiro and a lovable (and huggable) robot, Baymax, who are put to the test when a masked supervillain threatens their home of San Fransokyo.
[contentblock id=2 img=adsense.png]
The 3D animated feature was directed by Don Hall and Chris Williams. Backstage the filmmakers were asked if they felt pressure following in the footsteps of last year's winner and box office smash hit, Disney's "Frozen."
"Can we finally say that we did feel pressure?" said Hall, laughing.
[contentblock id=1 img=adsense.png]
Hall went on to explain, though, that they cheered the success of "Frozen" and that they all work on each other's films at Disney. Williams even voiced the character of Oaken in the film. Don Hall accepts the award for best animated feature film for ¿Big Hero 6¿ at the Oscars on Sunday, Feb. 22, 2015, at the Dolby Theatre in Los Angeles.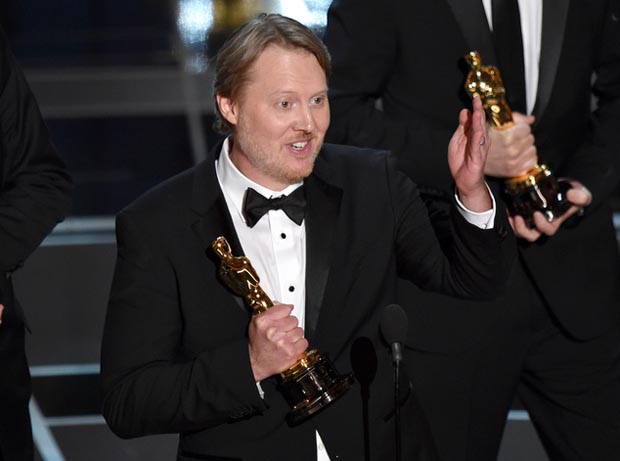 The animated feature category sparked some controversy in its omission of what many considered a certain nominee: "The Lego Movie," which had its own moment on Sunday with the energetic performance of the film's nominated song "Everything is Awesome."
Other nominees were "The Boxtrolls", "Song of the Sea", "The Tale of The Princess Kaguya," and "How to Train Your Dragon 2," considered a favorite to win. "I love all the films that were nominated," said Williams backstage. "They're all really fantastic filmmakers."
Producer Roy Conli added that part of the joy of the season has been getting to know the filmmakers behind the other movies. "That's the best part of this industry. You don't have to compete, you're all in it together," he said.
[contentblock id=1 img=adsense.png]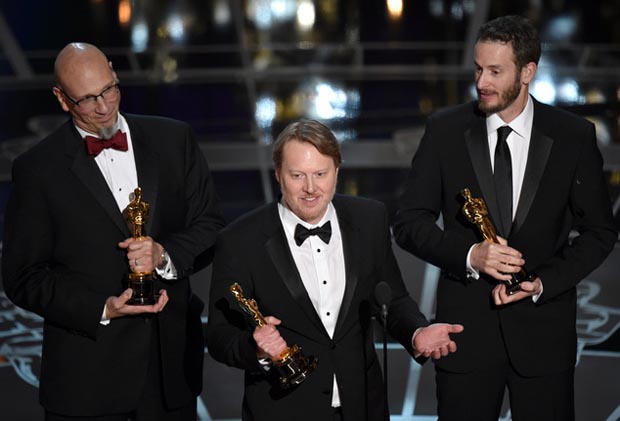 Still, it was a bit night for Disney Animation overall. Their film "Feast," which showed ahead of "Big Hero 6" in theaters, also won the award for best animated short. The 87th Academy Awards are airing live on ABC from the Dolby Theatre in Los Angeles, with Neil Patrick Harris as host.