She has built a busy life for herself as a fashion designer. And Victoria Beckham looked particularly businesslike as she jetted into JFK on Sunday. The 40-year-old former Spice Girl looked stunning in the slinky corporate attire as she made her way through the terminal.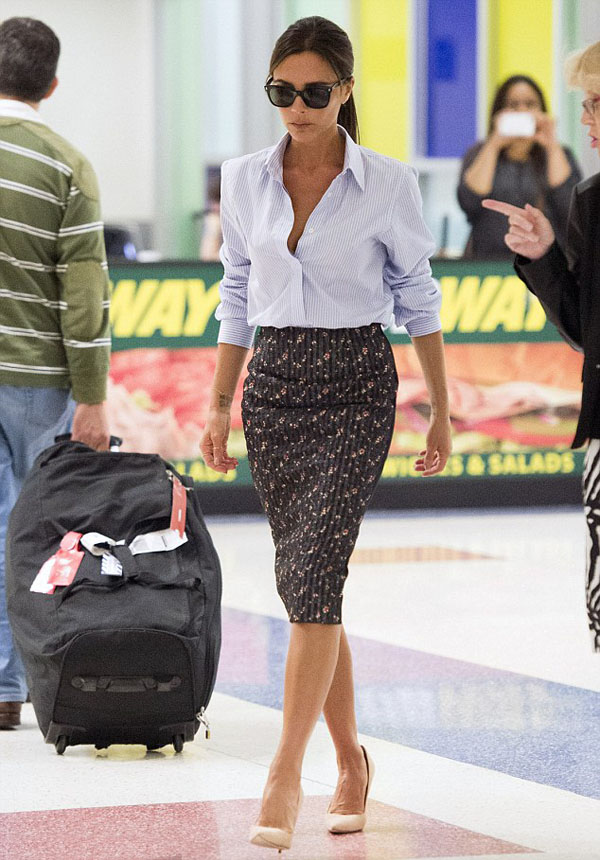 Victoria Beckham looked ultra fashionable, hugging her slim lower half with a dark floral high-waisted pencil skirt which showed off her toned legs perfectly. She teamed it with a chic light blue pinstripe shirt featuring squared off shoulders and rolled up sleeves. Not one to cut corners, the mother-of-four slipped into a classy pair of cream coloured heels and added a slick pair of black sunglasses to the ensemble. She wore her long brunette tresses pulled back into a neat low ponytail and had help with her luggage as she made her way to a waiting vehicle.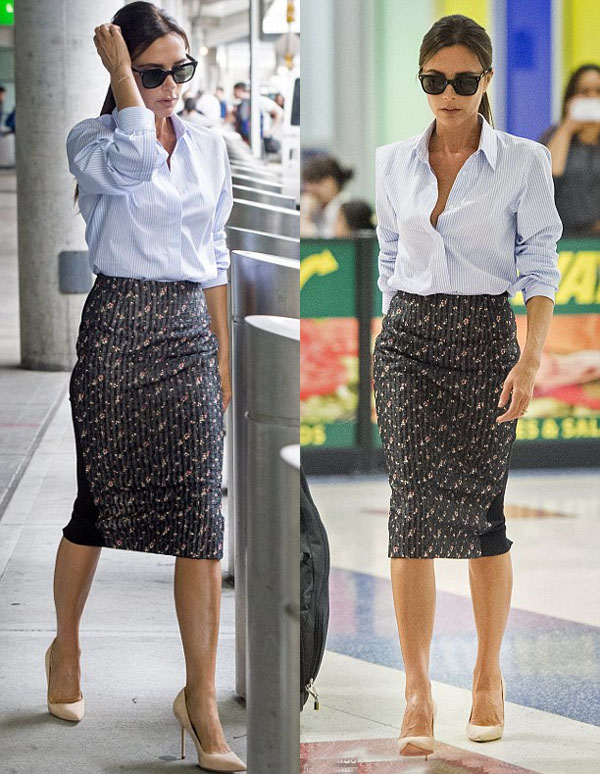 There was no time for socialising, with the leggy brunette high-tailing it out into the Big Apple with her lips pursed and a focused expression. However, it seems she may have failed at her misjudged her choice of clothes somewhat. Happy to be in NY,' she prefaced in a Twitter post, but then: 'weather not quite what I was expecting […] What shall I wear???' Hopefully Victoria Beckham figured something out, because according to her Twitter feed she has an important meeting with online clothing retailer Net-A-Porter on Monday.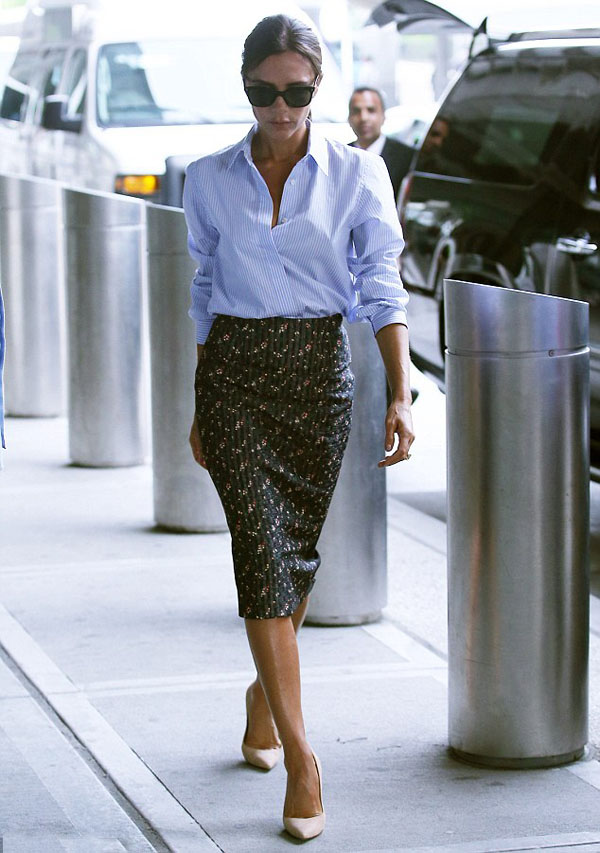 Meanwhile her soccer pro husband David Beckham was a little further south in Miami, Florida. The ex-England star- was in town to meet people regarding support for the building of his soccer stadium in the city. The athlete, who is trying his hand at business, looked dapper in a slick grey suit and stylish sunglasses. He even made time to graciously greet nearby fans, as he went about his day with a broad smile.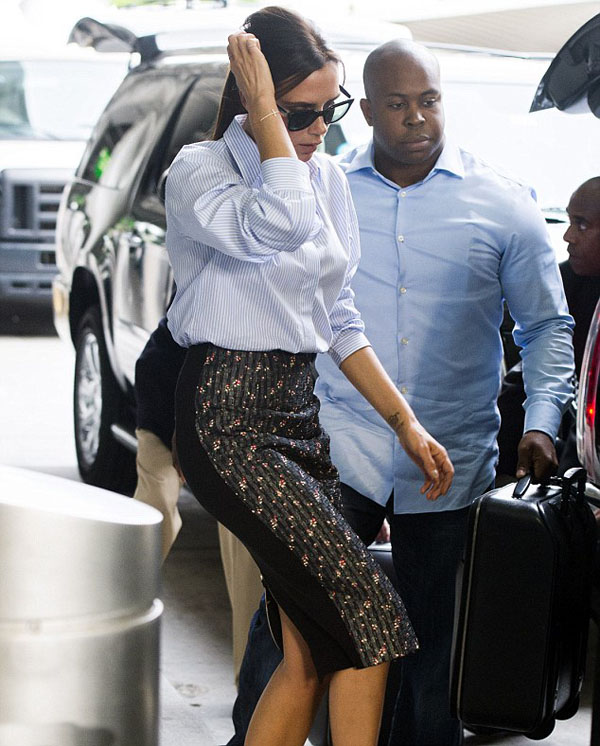 -dailymail