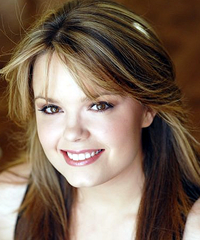 The 'Big Bad Wolf' star Kimberly J. Brown is celebrating her 27th birthday today. She was born on November 16, 1984 in Gaithersburg, Maryland, U.S.
Kimberly J. Brown is an American actress. She earned fame for her role as Marah Lewis #3 in film The Guiding Light  and then for playing Marnie Piper in the Halloweentown film series.
Kimberly J. Brown also appeared in films such as A Bug's Life , Two of a Kind , Tumbleweeds,  Rose Red, Bringing Down the House  and many others.