There are plenty of reasons to get excited over a new year but for me, there's nothing better than a whole slew of brand new movies that I cannot wait to see. I look forward to disappearing within a good flick about as much as some look forward to taking their new Bugatti Veyron for a test drive on a desert road. From the Sundance Film Festival's premiers to the many award shows, the beginning of every new year is filled with anticipation. Without further ado, here are the titles (in no particular order) that I'm having a hard time waiting for.
Elysium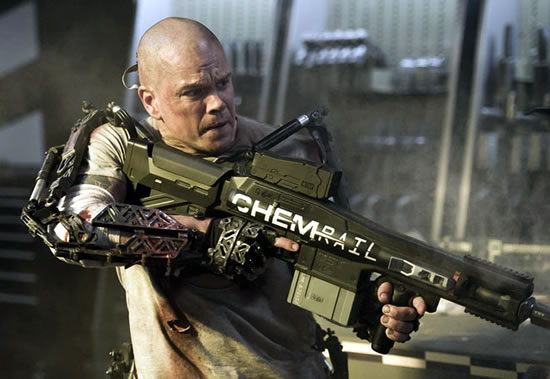 The film world fell in love with District 9 when it was released back in 2009 and immediately began hoping that South African writer/director Neill Blomkamp would release some sort of follow-up, be it a prequel or sequel. While Elysium doesn't seem to be related to District 9 overtly, though Sharlto Copley is in the flick, that doesn't mean the hype around it has lessened at all. Starring Matt Damon and Jodie Foster, Elysium takes place in year 2159 where the people are separated into two classes: the wealthy who live on a space station called Elysium and the rest who live in the overpopulated and destroyed Earth. The film was originally slated for a release in March but has been since shifted to August 9, which I have undoubtedly marked on my calendar.
Pacific Rim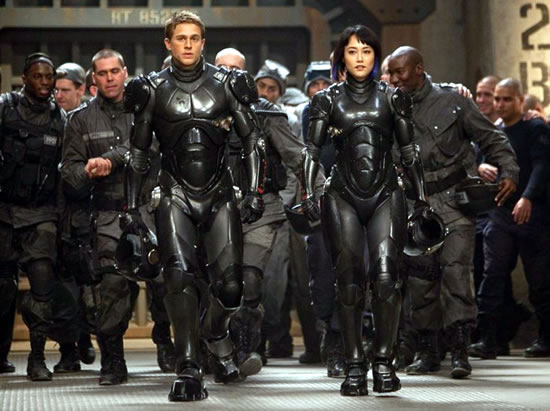 This science fiction film doesn't seem like the type people would really look forward to, but the fact that filmmaker Guillermo del Toro is the director (and co-wrote the screenplay) gives the giant robots and monsters a credibility that Michael Bay has been systematically destroying with his Transformers nightmares. While del Toro's name has been attached to many movies since he stunned all with Pan's Labyrinth, this will be the first film he's directed since 2008's Hellboy II: The Golden Army and I, for one, cannot wait to see his "beautiful poem to giant monsters." Pacific Rim stars Charlie Hunnam and Rinko Kikuchi.
The World's End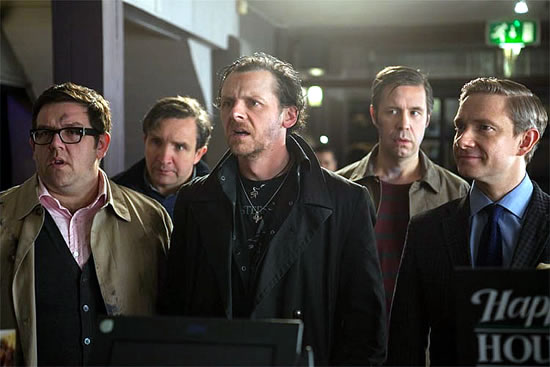 The long-awaited closing film to the Three Flavors Cornetto Trilogy (a series of films that are directed by Edgar Wright, written by Wright and Simon Pegg, and star Pegg and Nick Frost) is finally almost upon us, with a UK August release and a U.S. October release. The reason for the strange trilogy name? In each film so far – the first two being 2004's Shaun of the Dead and 2007's Hot Fuzz – the main characters buy and eat a Cornetto ice cream. It's that simple. This film follows the genre-mashing aspects of the first two and is about a group of friends who reunite to recreate a pub crawl from their youth, ending at The World's End pub. Oh, and the world also happens to be ending in the apocalyptic sense. You can expect some expert genre deconstruction as the comedy team lovingly picks apart the archetypes of apocalyptic films. The film also stars Martin Freeman, Paddy Considine, Eddie Marsan, and Rosamund Pike.
Man of Steel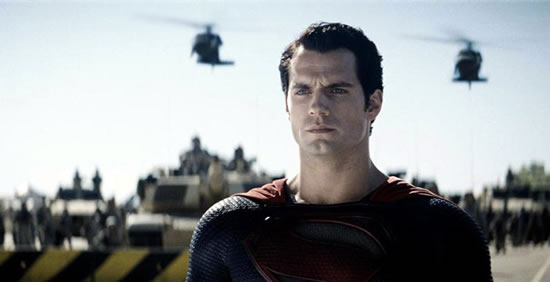 By now everyone knows who Superman is so there's no need for a synopsis of this one. Directed by Zack Snyder (which gives me some doubt but I'll wait to pass judgment) and set for a June 14 release, this flick about everyone's favorite alien refugee (played by Henry Cavill) is definitely anticipated by many. With Christopher Nolan on hand as executive producer, the film supposedly has a much more grounded realism than we are used to seeing in Snyder's overly stylized escapist flicks, and will definitely be compared to Nolan's Batman trilogy for better or worse. Even if it's a disappointment, there's just no way it will be as bad as 2006's Superman Returns, especially with talent like Michael Shannon, Russell Crowe, Kevin Costner and Diane Lane.
Iron Man 3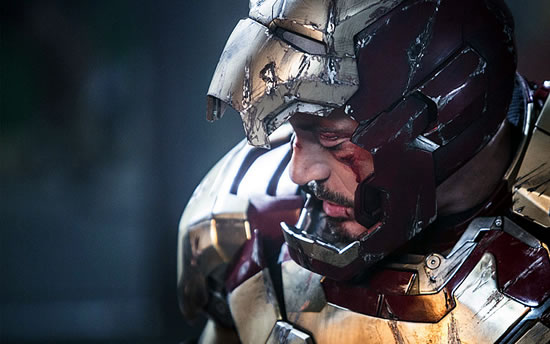 The third Iron Man definitely seems to be taking a page out of the book of Christopher Nolan's Dark Knight trilogy, because the lightheartedness of the past two films seem to be set aside in favor of darkness. With a new director, Shane Black (Jon Favreau wrote and directed the first two), Iron Man 3 gives Tony Stark some deep thinking to do while facing off with an enemy that has destroyed his personal life. As the first Marvel universe film to be released after The Avengers, Stark deals with issues brought up by Captain America in Avengers when Stark was asked who he was without the Iron Man suit. Aside from Robert Downey, Jr., the film stars Gwyneth Paltrow, Don Cheadle, Ben Kingsley, and Guy Pearce.
Much Ado About Nothing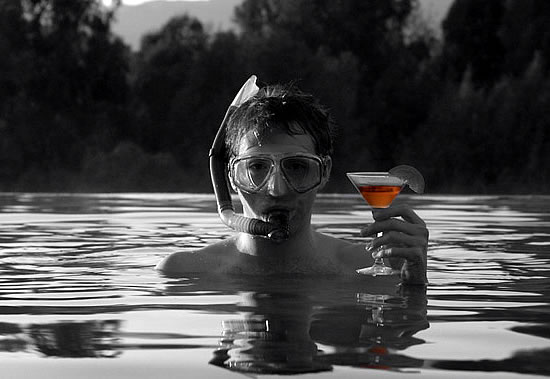 All eyes are going to be on Much Ado About Nothing due to Joss Whedon at the helm. After years developing a serious cult following for programs like Buffy the Vampire Slayer, Firefly, and Dr. Horrible's Sing-Along Blog, Whedon finally gained widespread acclaim with recent films Cabin in the Woods and The Avengers, putting him on everyone's radar. Much Ado About Nothing was filmed in 12 short days on location in Santa Monica and features a familiar cast to any Whedon fan, including Amy Acker, Alexis Denisof, Nathan Fillion, and Fran Kranz. Based on the Shakespeare play of the same name, the film is a modern interpretation with the goal of recreating Shakespearean language as relatable and fresh, much like Tom Stoppard did with Shakespeare in Love and Rosencrantz and Guildenstern Are Dead.
"The text is to me a deconstruction of the idea of love, which is ironic, since the entire production is a love letter – to the text, to the cast, even to the house it's shot in," says Joss Whedon. This black and white film, set for release in June, is the first to be released from Bellwether, a small studio created by Whedon and Kai Cole for independent narratives for all media.
Monsters University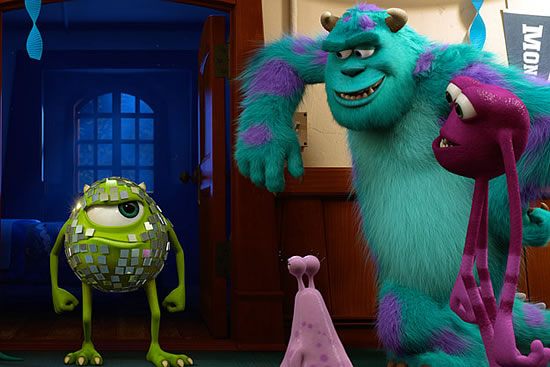 It's pretty hard to go wrong with a Pixar film (as long as you block Cars from your memory) and we've been waiting for this specific prequel for over a decade – Monsters, Inc. came out back in 2001. All you really need to know about Monsters University (released in June) is that John Goodman and Billy Crystal are back as James P. Sullivan and Mike Wazowski and it tells the story of how the two monsters met as teenagers in college, studying to become top-notch "scarers" at Monsters, Inc. Check out the official site for an example of genius film marketing.
Sin City: A Dame to Kill For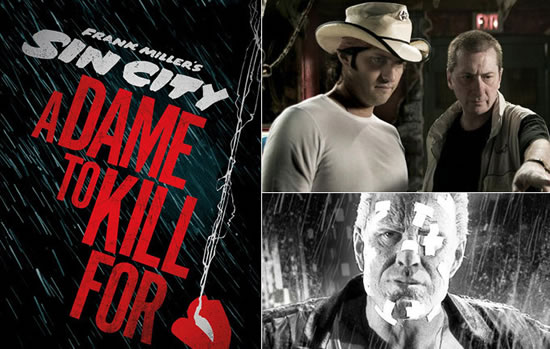 Now that A Dame to Kill For has gotten a green light for October, people will definitely be wondering if the long wait will pay off considering it's been eight years since Sin City was released. Adapted from Frank Miller's (who also shares directorial duties with Robert Rodriquez) wildly popular graphic novels, this crime neo-noir thriller tells the story of Dwight McCarthy (Josh Brolin) and his former lover Ava Lord (Eva Green), who needs his help with her abusive husband Damien Lord. While mostly based on the second book in the Sin City series, the film also takes from Just Another Saturday Night and a new story Miller wrote called The Long Bad Night. Due to the structure, we'll be seeing familiar faces from the first flick, like Bruce Willis, Jessica Alba, Rosario Dawson, Jaimi King, Clive Owen, and Mickey Rourke. Newcomers include Joseph Gordon-Levitt, Juno Temple, Ray Liotta, Christopher Meloni, and Jeremy Piven (who replaces Michael Madsen as Bob, even though Madsen was originally slated as returning).
The Hobbit: The Desolation of Smaug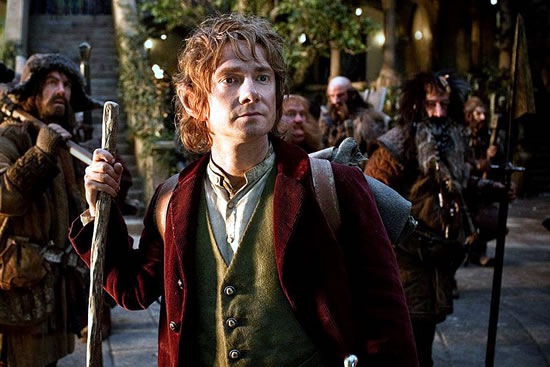 The sequel to last year's The Hobbit, The Desolation of Smaug is probably the biggest film of 2013 and with a December release date, we have a while to wait. Continuing Bilbo Baggins' (Martin Freeman) adventure with Gandolf (Ian McKellan) and a gang of Dwarves – including Thorin Oakenshield (Richard Armitage) , the trilogy moves forward with their quest to take back the Dwarf Kingdom of Erebor from the villain dragon Smaug (Benedict Cumberbatch). Cumberbatch plays Smaug and The Necromancer in the same way Andy Serkis plays Gollum, via motion capture, and the casting decision was actually leaked by Martin Freeman (Cumberbatch's Sherlock) prematurely. The choice was confirmed later by a comment from Ian McKellen regarding the actor's "electrifying, vocally and facially" screen test and from director Peter Jackson on his Facebook page.
While the first film wasn't perfect and dragged a bit, with the most exhilarating part being the riddle scene between Bilbo and Gollum (who probably doesn't appear in the second film), it did bring us Martin Freeman's interpretation of Bilbo, which couldn't have been more perfect in my opinion. The second installment is sure to be better, especially because it gives Freeman even more room to grow now that the Dwarves have completely accepted him into the fold.
The Great Gatsby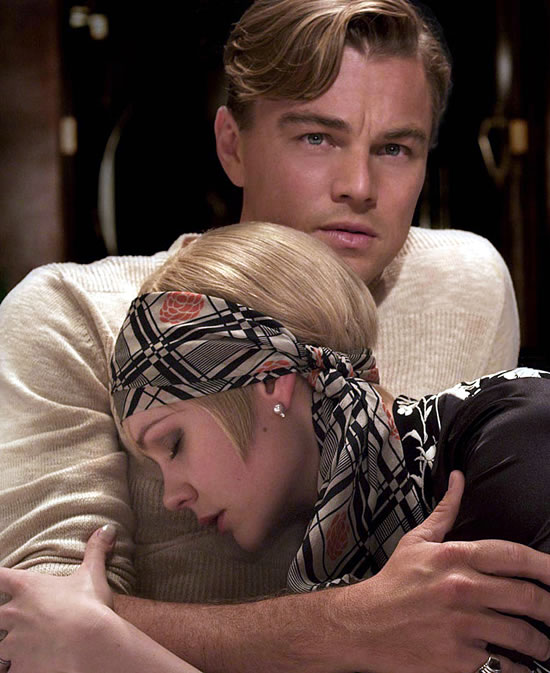 Most people had to read The Great Gatsby by F. Scott Fitzgerald in High School and some, if you're anything like me, didn't grasp the book's true brilliance until much later in life. With any classic novel, there are bound to be millions of people just waiting to tear a movie adaptation apart, which is why director Baz Luhrmann (Moulin Rouge! and Romeo + Juliet) has taken his time to get it right (hopefully) and it's set for a May release. The film was originally supposed to come out in December 2012 but was pushed back to much speculation. While some saw the delay as a sign of the film's questionable quality, others considered logical financial reasons behind the decision because releasing a film over the summer would certainly help with the box-office gross. The soundtrack is also supposedly going to be very similar to what Luhrmann did with Moulin Rouge! which gave me a pause for thought. While I'll reserve my judgements for later, I don't know if I want a pop song mash-up in the middle of – spoiler alert – Gatsby's funeral (though Jack White's Love Is Blindness sounds pretty good in the trailer). At least we've got the star-studded cast to look forward to, which includes Leonardo DiCaprio as Jay Gatsby, Tobey Maguire as Nick Carraway, Carey Mulligan as Daisy Buchanan, and Joel Edgerton as Tom Buchanan.
Via: Justluxe