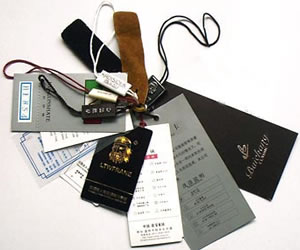 A particular choice of a clothing label surely says a lot about one's personality. In fact, our clothes define us, our style and our preferences in many ways. Therefore, the importance of choosing a specific clothing label cannot be denied at all. Men normally consider themselves careless and ignorant about the clothing label selections as compared to women, but in reality, they are unconsciously more concerned about a particular clothing label that defines their style and overall personality. Therefore, we have come up with a few options in which you can classify and identify your desirable clothing label and see what it actually says about you.
The Sporty Ones
For all those who are active, energetic, full or zeal and energy all day long; nothing suits better than a sporty clothing label.  A sporty clothing label is great for those whose work demands more functionality and likes to wear something casual and light all the time. In this category of clothing label the top brand choices are; Nike, Adidas, Lacoste and similar brands.
The Urban Look
In this category of clothing label; clothes that are a balance or a mid-way between too casual or too formal form a part like a pair of khakis, white cotton short and lots more. It is a great pick for those who live in metropolitan cities, have a hectic lifestyle and intend to follow a hectic routine all day long which even includes reaching a party directly from office too. The top choices in clothing label for this category includes Kenneth Cole, Zara Man etc.
Being You
This is indeed one of the most loved categories in clothing label lists. This allows you ultimate freedom, fun and energy to do anything you wish to and at the same time experiment with infinite looks and trend that make you feel young and trendy by following your heart in the clothing label. Ed Hardy, Timberland and Levi's are the top picks in the clothing label category for this choice.
The Gentleman
Last but not the least; the clothing label list is incomplete without the mentioning of the perfect gentleman look which a man needs to follow at some point in time. This category of clothing label includes fine dressing with suits, ties and sophistication. Undoubtedly, the top choices in this are Armani, Boss, Gucci and the list goes on.