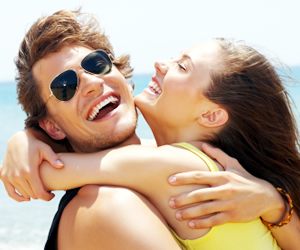 We all know better that Confidence is key to success. You probably have listened about the guys who fearless having successful interaction with women. But if you think you are not from those kind of guys then nothing to worry, boost your confidence with women by doing experiences and to get experience try these simple yet powerful techniques.
Mainly two techniques are actually mean to boost your confidence with women, the first one is your inner thoughts and feelings and the second one is the outer habits or behaviors. The technique to strong your inner thoughts and feelings are strongly helpful to control nervousness and insecurity also to boost your confidence with women. Say yourself and keep it mind that
You are perfect and best.
No one can easily compete you.
Think about the successes you have achieved in your life.
You don't follow others but other follows you
For this mirror sessions are proved very helpful. Before going to date take a full-length mirror session. If you are feeling trouble to interact with your self-image, then means there is lack of confidence. Say you self by seeing your mirror that you are the best and no one is like you. Same the tip will be applied when you are having date but in your mind, inner technique you knowJ
The next technique to boost your confidence with women is outer behavior. If we noticed we come to know that women actually take a first look on your behavior, your attitude, your way of talking and self grooming no doubt. Enhance your appearance. Yes, well groomed guy are liked by women more. You will feel difficulty to interact the women if you don't have perfect appearance.  Well grooming doesn't need a lot of money, just stay up to date with latest men fashion trend. Dating with more than one woman is also helpful to boost confidence with women. When you gonna meet a gorgeous lady these confidence tips will really be helpful
Only talk about the topics you know well.
Concentrate on having fun, yes, enjoy the moments.
Give compliments to her with natural way, fake dialogues won't help you.
Straighten your posture while sitting or standing.
Hope so the above confidence tips will help you to boost confidence with women. Have a fun time!