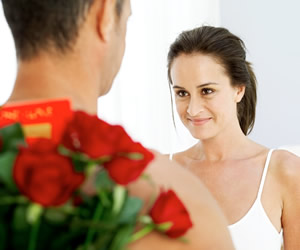 Dating a woman always sounds interesting and exciting to men, but only those men who have undergone the dating experience, can understand the importance of knowing women before getting involved with them. If you want to succeed in dating women, you should know about her and understand her feelings. If you are serious with a woman and want to proceed further in dating zone, following are the 5 important things you should know about women.
Love and Attention
Women love to be loved and respected. If you have been carrying carefree attitude in dating women, it's high time for you to get serious and change your dating approach. Women like dating men who prove them kind, caring, loving for their girl and have all the time in this world to give as much attention as she wanted. Pampering your ladylove is the basic key move to follow while dating women.
Focus on little things
While dating women, don't ignore even the smallest gestures and things, as even a little thing can either make huge difference in your dating. Though men think that expensive gifts on dating can make their way smooth to women's heart, but the idea is not completely true. Even small gifts like a bunch of flowers can make your ladylove happy and your dating experience wonderful.
'US' Attitude
If you are serious with the woman you are dating, it's time for you to adopt 'WE' and 'US' attitude. While you are thinking to promote your relationship from dating to marriage, learn to support her and do things that make her happy.
Be committed
Whether you are dating or marrying a woman, females always admire men who are committed. If you're flirting on dating, then this will surely be not an impressive attitude for any lady. Try to change your dating approach before you start looking forward to settling down with a woman. Build trust during the dating span to build a strong relationship in future.
Understand Emotions
Women and emotions go together. Whether you are dating or are in a serious relationship, you must understand their feelings and emotions. You should try to focus on things where your ladylove gets emotional. You can make your dating a successful experience by being patient with them. Whether it is dating or shopping, women are sensitive and need to be handled with love and care.