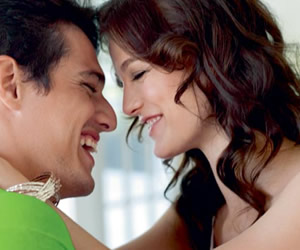 All the men out there should really know these dating rules. What are you thinking, can you just enter the dating game just like that with a helmet and pads and just start dealing with women? Our dating tips will help you being the apple of every woman's eye.
Do you really want to know the dating rules for men? There are certain dating rules for men that you can actually follow to perform well and perform successfully in the dating game.
Presentation is the key in dating
One of the most important dating rules for men is presentation. A woman will initially analyze men's physical packaging before someday approaches her. Before men even open their mouth before dating, women have a fair idea whether they will give you a chance or not. In terms of dating, never wear a t-shirt except for when you are going for gym.
Good hygiene is not an option in dating
Clean skin, nails, clothes and hair is an essential tool for men in dating. Light cologne will go with your presentation and following such dating rules will go far along.
Self-confidence is must while dating
Women don't appreciate men who act sissy and need to be cared for. Confidence looks sexy on men and dating requires being humble with waiters, beggars or subordinate persons whom you are going to deal with while dating.
Pay attention to your girl
Giving time and attention to your partner is one of the most important dating rules for men. Get absorbed in her talk and her interests as much as you can. These rules make her gain interest in you since you want to know more about her. Men should engage in the real conversation with women while dating. This will help them choose the right person for themselves who has the right compatibility with them.
Be interesting
Being a good listener is a brilliant rule in dating. Men should make sure that women should also gain interest in their habits, preferences and experiences. Avoid the cliched conversation in dating and the rules to a successful dating for men are to acknowledge the woman's prettiness or her natural attractiveness.
Make her miss you
This quality is possessed by a very few men. They can make lasting impression on their dates by depicting their personality in such a way that women would like to talk more to them. Make short abrupt dating so that women miss you the moment you leave them off.
Sometimes it's not the right match
Never be too sure about the woman whom you're dating. Sometimes it is not the perfect match and therefore, you are just making an unsuccessful effort to please them. Therefore, take the correct decision and give it your best short and the rule is to leave it upon them to decide. If the woman gives you a positive signal, then go ahead otherwise wait for the best option.