It's easy to forget since rum is so often associated with tiki drinks Opens a New Window. and piña coladas Opens a New Window. , but the liquor is actually a bit of a badass. During Prohibition, rum was smuggled into the United States from the Caribbean—helping birth the cocktail Opens a New Window. movement.
[contentblock id=1 img=adsense.png]
Mama Juan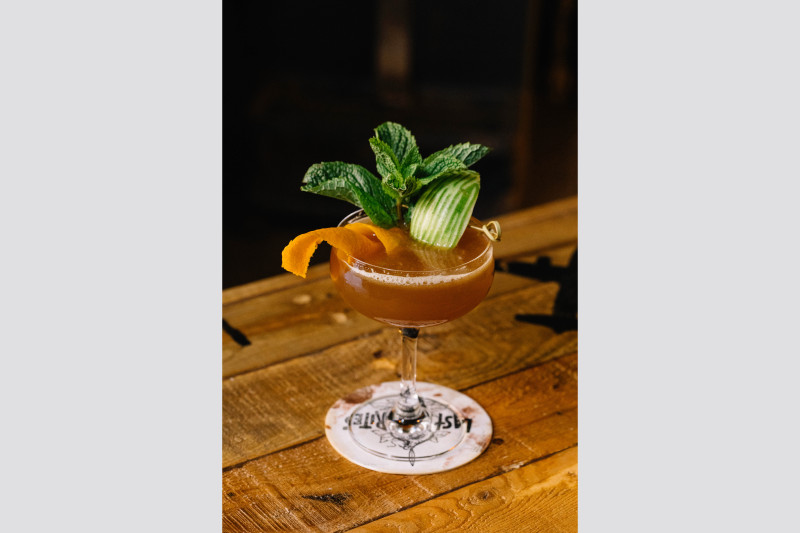 Last RitesOpens a New Window., a new bar that opened in San Francisco's Duboce Triangle and is set in a restored airplane fuselage, gives modern updates to classic tiki cocktails. This sophisticated rum-centric drink has hints of nuts and honey and gets a splash of ginger beer.
Ingredients: 
1.5 oz Real McCoy Rum
1 oz lime
.75 oz Cocchi Americano
.75 oz spiced honey
.25 oz Punt e Mes
.25 oz Nocino
.25 oz ginger beer
Instructions: 
Shake ingredients together, strain into glass. Serve up with an orange peel and scored lime wedge for garnish.
Salted Caramel Treacle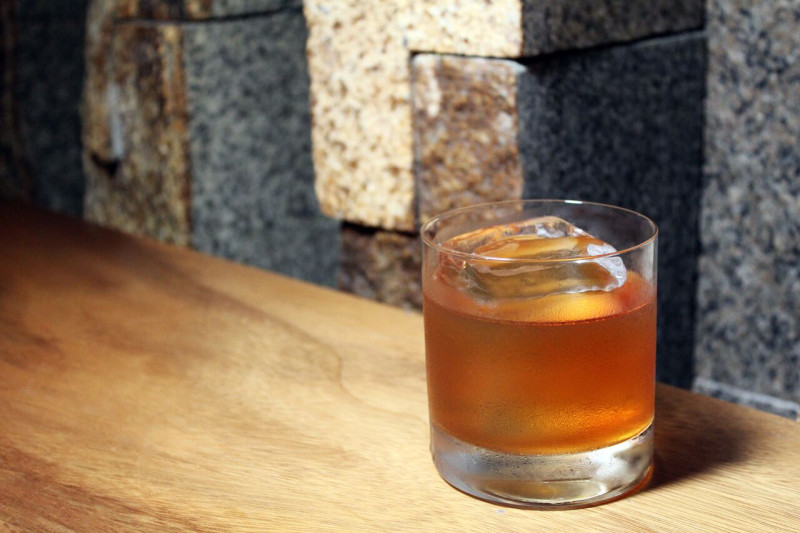 A treacle is a rum old fashioned cocktail that was created in the 1980s by Dick Bradsell, who is a big name in the London cocktail scene. "In place of the apple juice and sugar, at Zuma we've incorporated salted caramel and lime juice to bring brightness to an otherwise sweeter-styled after dinner drink," says Rachel Ziff, beverage manager of beverage manager of ZumaOpens a New Window. New York and Miami and additional international locations.
Ingredients:
2 dashes orange bitters
2 dashes Angostura bitters
.25 oz fresh lime juice
.25 oz Salted Caramel syrup
2 oz Zacapa 23 rum
Instructions: 
Incorporate all ingredients in a mixing glass and stir well with ice. Strain into a rocks glass with one large block of ice. 
Framborghini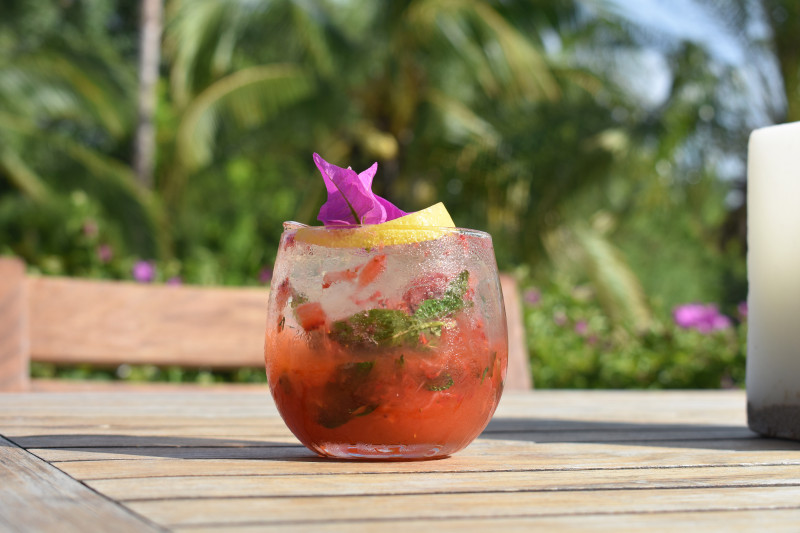 Toast to the final days of summer with this rum daiquiri that blends raspberries and mint and comes courtesy of Rosewood Mayakoba, a luxe hotel in Mexico's idyllic Riviera Maya. For a fizzy rendition, add a prosecco float.
Ingredients:
1.8 oz of Ron Havana (just a little more than a standard pour)
.5 oz of lime juice 
1 oz lychee syrup
5 raspberries
6 mint leaves
Prosecco float
Instructions:
Muddle the raspberries and mint leaves. In a separate glass, mix rum, lime juice, lychee syrup and shake with ice. Pour over the muddled ingredients and add a Prosecco float.
[contentblock id=2 img=adsense.png]
Bluefields Bee
This simple Jamaican rum recipe is courtesy of Bluefields Bay VillasOpens a New Window., and it calls in Appleton Rum from a nearby distillery. Butlers serve this as an afternoon cocktail to guests in the villas. It would also make for a great after-dinner drink.
Ingredients:
2 oz Appleton Rum 
.5 oz lime juice
1 tbs honey
1 tbs warm water 
Instructions: 
Add honey and warm water to a cocktail shaker and stir until the honey is thoroughly dissolved. Add rum and lime juice. Shake vigorously with ice and strain into a chilled cocktail class.
Storyville Minx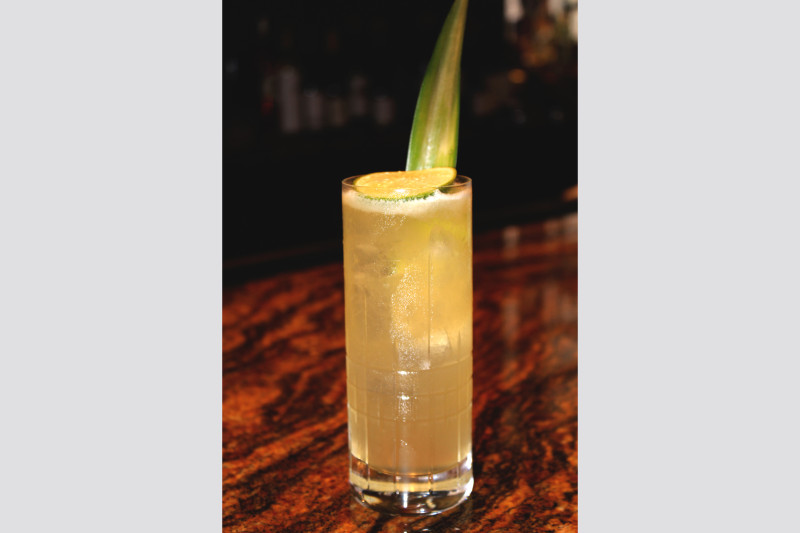 Some of the rum cocktails from Public Belt at Hilton New Orleans RiversideOpens a New Window. come with a sultry story on the side. The drink menu has cocktails named after the madams in the legendary Storyville red light district. If you're making this at home, be sure to play some jazz music.
Ingredients:
1.5 oz spiced rum 
1 oz ginger liqueur 
1 oz  pineapple juice 
.5 oz  fresh lime juice 
Splash of lemon lime soda 
Instructions:
Add all ingredients into mixing glass. Add ice to tin. Shake well. Strain into tall glass. Top with lemon lime soda. Stir. Garnish with a pineapple leaf and lime wheel.
Tobacco Infused Mojito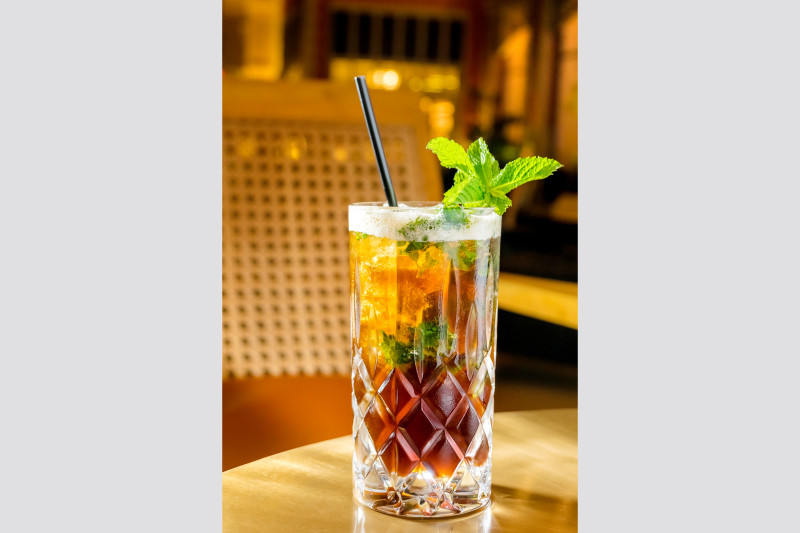 Rum and cigars are a dynamic duo. Founded by Justin TimberlakeOpens a New Window. and Tiger Woods, the T² Cigar Bar at Grand Hyatt Baha MarOpens a New Window. in the Bahamas boasts Caribbean rum flights and cigar pairings. A stand out on the menu, though, is a Tobacco Infused Mojito. It's crafted with a complex house-made tobacco syrup, which is made up of anise star, cinnamon sticks, red chili pepper, mint leaves, tobacco leaves and sugar. Unless you're a home bartending pro, leave the tobacco syrup to the pros, borrow their base mojito recipe and enjoy a cigar alongside it. 
Ingredients: 
2 oz Plantation Original Dark Rum
2 dashes of Angostura Bitters
6 to 9 fresh mint leaves
Prosecco splash
Note: The original recipe calls for .75 oz of the tobacco syrup. In its place, you could use a simple syrup.
Instructions:
Mix the ingredients into a shaker, muddle, add ice and shake for 7 to 10 seconds. Pour into a Tom Collins/Highball glass and top up with prosecco. Garnish with fresh mint stem.
[contentblock id=3 img=gcb.png]
In Plane Sight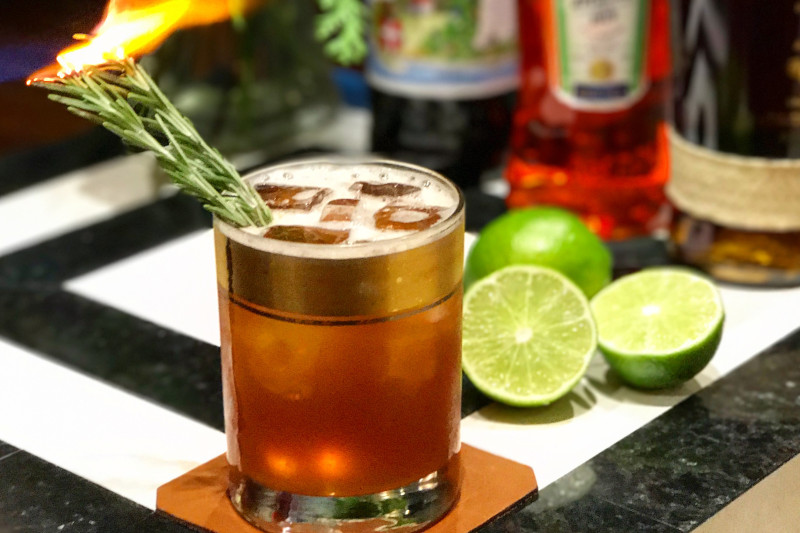 A riff on award-winning mixologist Sam Ross' modern classic "Paper Plane," this cocktail crafted by Allen Lancaster, master cocktail craftsman at The Bar at The SpectatorOpens a New Window. in Charleston, uses aged rum instead of bourbon. Braulio Amaro, Aperol and fresh rosemary combined with the sweet base of rum and acidity from fresh lime juice come together for a well-balanced libation. 
Ingredients:
.75 oz Ron Zacapa Centenario Rum
.75 oz Braulio Amaro
.75 oz Aperol
.75 oz Fresh Lime Juice
3 sprigs of rosemary 
Instructions: 
Break two of the rosemary sprigs into a shaker tin and muddle. Set aside third sprig for garnish. Fill a rocks glass with ice and set aside. Combine all remaining ingredients into tin, add ice and shake vigorously. Pour the shaken mixture through fine mesh bar strainer into the reserved rocks glass. Garnish with rosemary and torch until smoldering.