There are few things more refreshing than surf lodgesOpens a New Window.. Wake up each day, head out to surf, and finish the day swapping stories about sweet wavesOpens a New Window. over cold brews.
[contentblock id=1 img=adsense.png]
Tavarua Island Resort, Tavarua, Fiji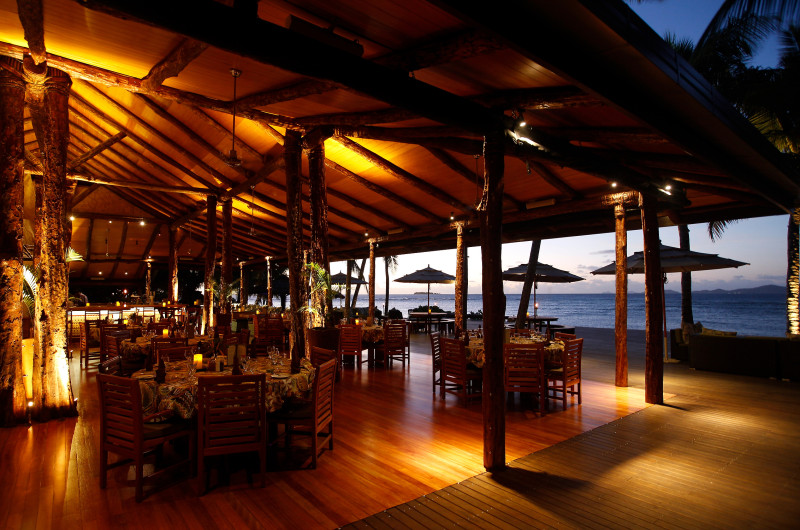 If you've read William Finnegan's Barbarian Days, you might remember his description of visiting a heart-shaped island with translucent barreling waves speeding over shallow coral reefs. Tavarua, part of the Mamanuca island chain in Fiji, is one of the wonders of the surfing world. It's best-known for the deep-water left-breaking reef, Cloudbreak, but there are several other breaks at Tavarua, including the beginner-friendly Kiddie Land. The surf is biggest from March through November, but there is surf year-round on Tavarua.
Where You'll Stay: The Tavarua Island Resort has sixteen private, air-conditioned bures built in the traditional style. An on-site restaurant — with a reef-break right out front, of course — keeps you fueled with freshly caught fish and house-baked bread. Between surf sessions, you can relax in the resort's pool or snorkel, SUP, fish, and kayak in the island's clear, tropical waters.
Kandui Villas, Mentawai Islands, Indonesia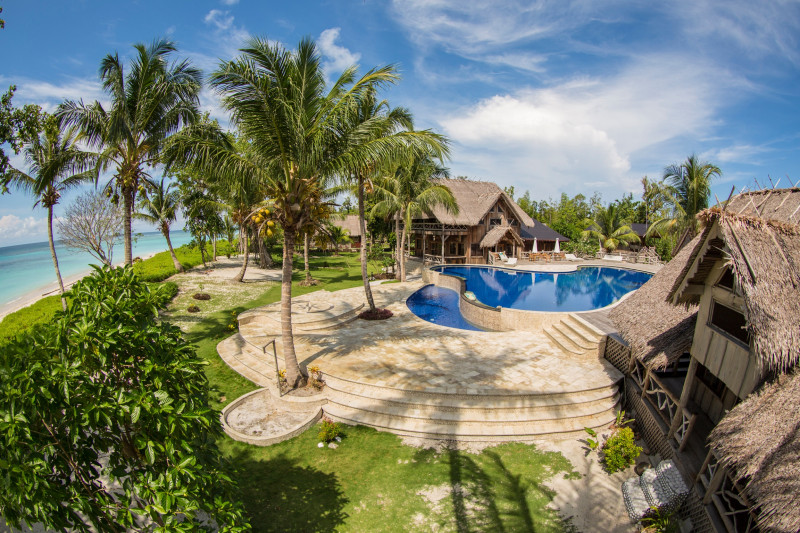 They call it Playgrounds, and for surfers, the area around the Siberut and Sipora islands is a dream come true. More than 20 surf breaks comprise Playgrounds, which is located in the Mentawai Islands, a chain of more than 50 islands near the western coast of Sumatra. The islands and their surrounding reefs are a magnet for Indian Ocean swells, especially between May to September, but the Mentawai Islands pick up swell year-round.
Where You'll Stay: Kandui Villas is an all-inclusive resort with 12 private bungalows, known locally as "umas." The umas include hand-carved decoration and are built from local hardwoods. The Villas sit beachside with a left-breaking reef directly out front. Meals are sourced from fresh-caught fish and produce grown in an on-site greenhouse. A poolside bar stands ready for the all-important post-surf beer and bull session. The resort has several boats ready to access the nearby breaks. November to February is the off-season, and a good time to score clean, less-crowded surf. 
St. Regis Princeville, Hanalei, Kauai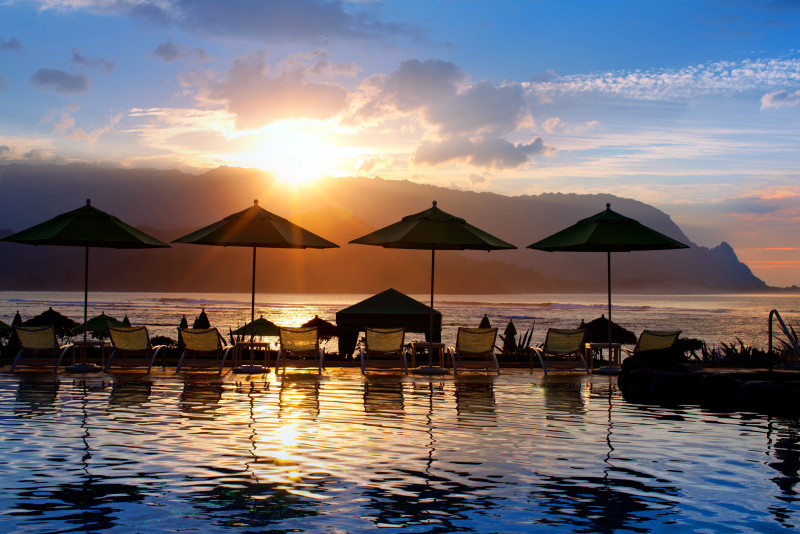 The large, half-moon-shaped Hanalei Bay is the jewel of Kauai's north shore. There are multiple surf breaks in the Bay, including a fast-moving right-hand point break near Princeville and a rolling beginner-friendly wave near Hanalei's picturesque pier. Hanalei Bay's best season is winter, when its northern exposure picks up swell rolling down from the North Pacific.
[contentblock id=2 img=adsense.png]
Where You'll Stay: The St. Regis Princeville is a full-service resort with five dining rooms, spa, fitness room, pool, and golf course. Comfortably furnished guest rooms overlook Hanalei Bay, and the hotel is just steps from one of the best breaks in the Bay. The St. Regis offers boards for rent from the resort's pool deck. If you're looking for lessons, Hawaiian School of Surfing or Hawaiian Surfing Adventures has you covered. A spa is ready to remove the postsurf kinks.
Ko'a Kea, Poipu Beach, Kauai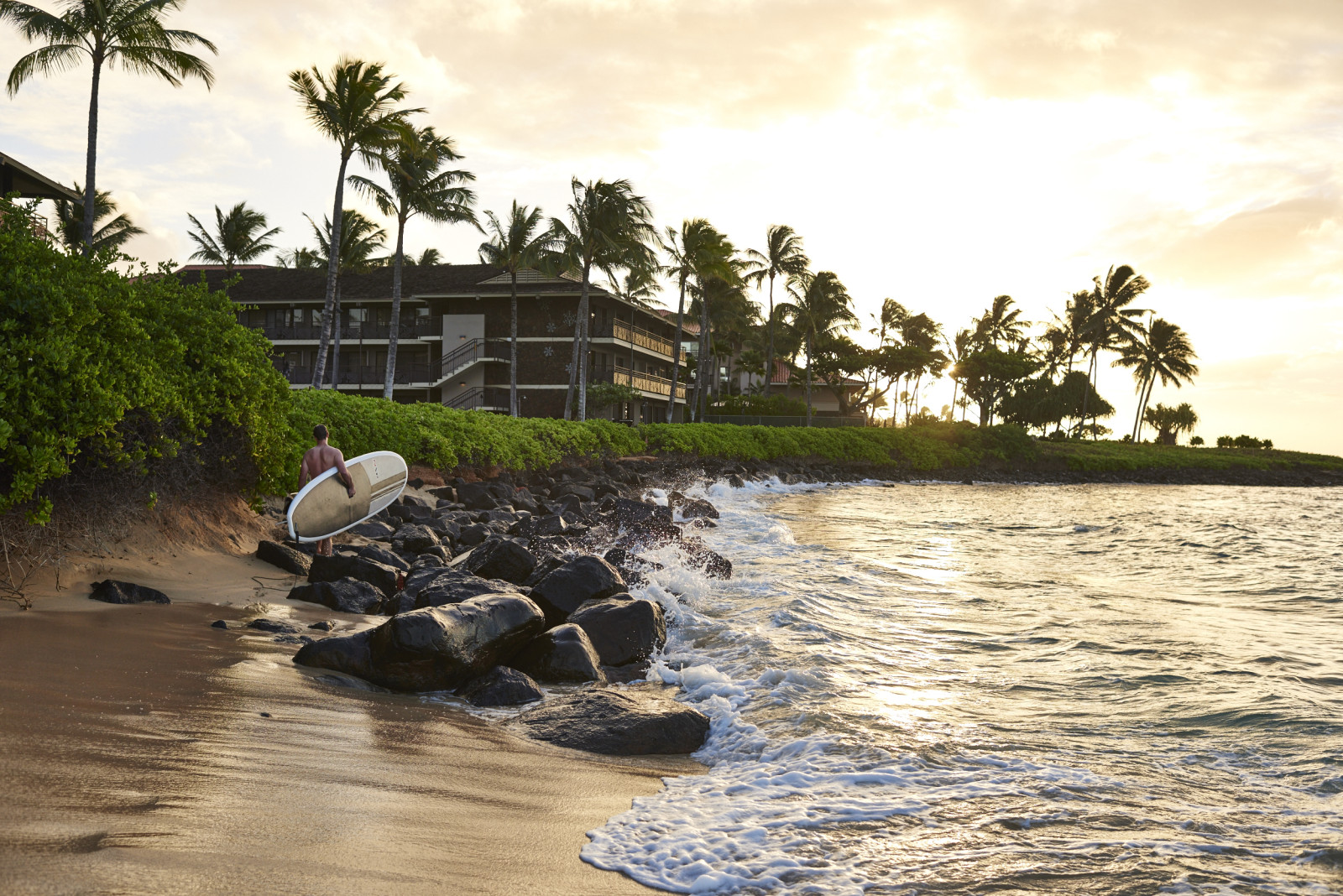 The south shore of Kauai picks up consistent swell throughout the months from May through October. There are countless reefs and coves, offering a variety of surf for every ability and interest.
Where You'll Stay: The Ko'a Kea sits directly on the beach at Poipu Beach in Koloa, so it's just a short walk down the beach to paddle out. The low-rise Ko'a Kea offers modernist-styled rooms highlighted with bright accent colors. Many rooms offer balconies and ocean views. An in-house restaurant, Red Salt, emphasizes locally grown produce and fresh seafood. There's a poolside bar for lounging and a fitness center, for those who want to work out between surf sessions.
Villa Santa Cruz, Todos Santos, Baja Sur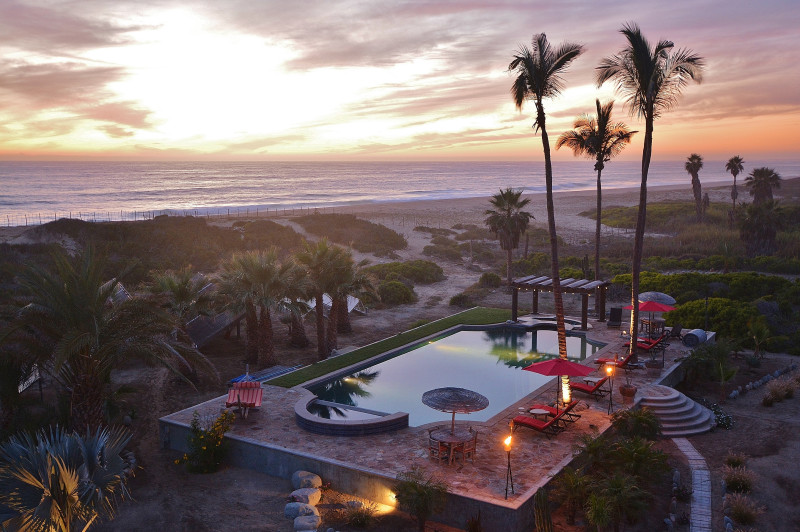 Not to be confused with the big-wave spot Todos Santos, the rustic town of Todos Santos is in southern Baja. Miles of sand-bottom beach break surround the town, including the beginner-friendly Cerritos Beach. The area's best known break is La Pastora, a rock-bottom right-hand point break that picks up swell from multiple directions.
Where You'll Stay: Located five miles north of Todos Santos, the Villa Santa Cruz offers four luxuriously appointed private suites. Inspired by traditional Mexican architecture, the Villa Santa Cruz features a central courtyard with a fountain and a roof lit from the sky. Each morning, coffee service arrives at guests' doors, followed by fresh-cooked breakfast, and the option of a Mexican-inspired lunch of fish tacos, tamales, or other local favorites. Villa Santa Cruz is steps from the beach and a 10-minute walk to the point at La Pastora.
Oceana Beach Club Hotel, Santa Monica, California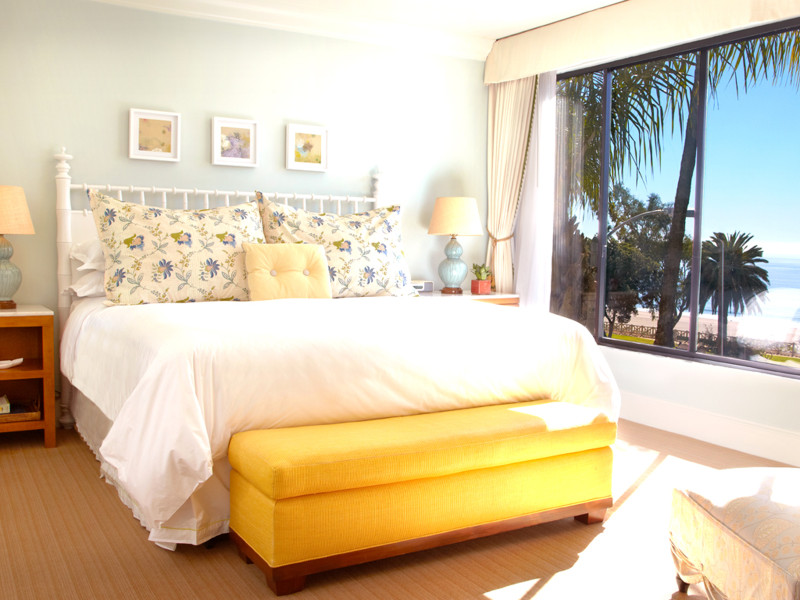 Santa Monica is the classic California dream of palm trees and white-sand beaches. Consistent sand-bottom beach break waves await near the Santa Monica pier, or drive north on the scenic Pacific Coast Highway and surf Malibu's famous right-hand point. Malibu's been crowded since the 1950s, but that doesn't seem to stop anyone from paddling out. A ride on the wave's clean-peeling perfection makes the crowd disappear.
[contentblock id=3 img=gcb.png]
Where You'll Stay: The Oceana Beach Club Hotel in Santa Monica is a small, stylishly decorated property with 70 rooms. Decor is characterized by vibrant colors and a vintage vibe. Borrow a beach cruiser and roll down to the pier, take a morning yoga class on the beach, or join a guided hike. Saturday afternoons, the Oceana offers a free surf lesson. There's also an in-house restaurant serving up fresh California-inspired meals that's only open to guests. A fitness room, pool, and spa complete the experience, with Santa Monica's nightlife just steps away.
Tower23, Pacific Beach, California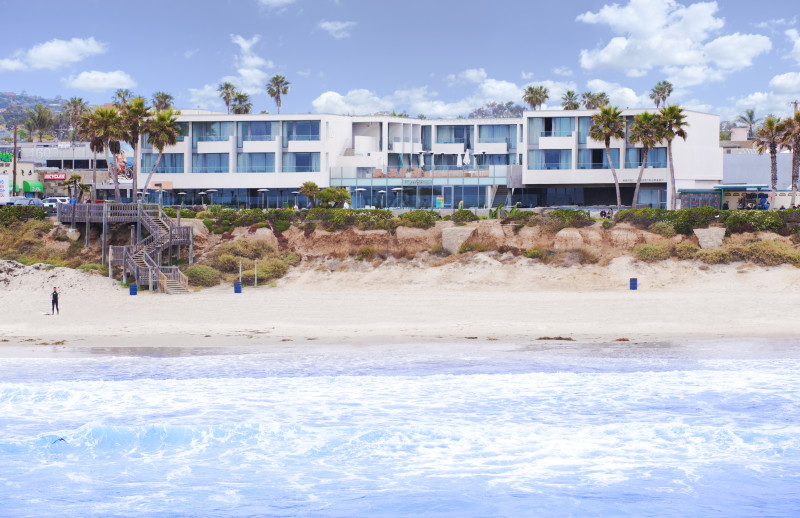 It's hard to imagine a bad time of year to visit San Diego. The city boasts year-round great weather, and more importantly for surfers, picks up swell from a variety of directions. Pacific Beach is one of the city's beach towns, known for its great nightlife and white-sand beaches.
Where You'll Stay: Tower23 is located directly on the beach a stone's throw from the pier. Sleek and modern, Tower23 offers ocean views and a rooftop deck. Tower23 also houses a steak and seafood restaurant. Numerous restaurants and bars are located within walking distance.