Private Jet
To indulge in the comfort and lavishness during their travel, the elites spend millions of dollars for the private jet prices. This does not end here! Nearly a million dollars are used for the interior design and personalization of the plane, so that the airline flight is "up to the mark".
While this may seem preposterous to us, the owners of such wealth consider this expense a "small price for comfort". Here's a Top 10 list of aircraft prices that will pop your eyes:
10. New Piper Mirage Private Jet
$1.1 million
Starting from the "modest" aircraft prices, Piper Mirage is the best choice for a corporate or politician looking to hop back and forth from distant towns and states. Its cruising ability is 1,345 nautical miles, and it can hold nearly 5 passengers and a pilot.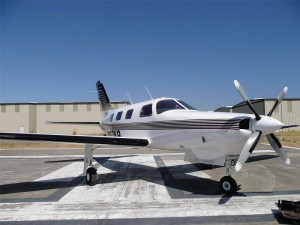 9. Beriev Be-103 Private Jet
$1.4 million
For the celebs and execs looking for an "amphibian" cruise, the Be-103 is a Russian manufacture that does splendidly on water and air! The summery expedition can never be more stylish with 713 nautical miles and ability to land in mere 1.75m of water!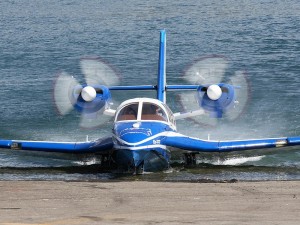 8. Pilatus PC-12 Private Jet
$3.4 million
Swiss secrets? Certainly! The PC-12 Pilatus is manufactured by a veteran Swiss aircraft company that has been producing similar planes since 1939. The only bump in this model could be your head – since it's only 4' 9" high for the headroom. Regardless, it has the marvelous specialty of 2,239 nautical miles.
7. Grob SPn Private Jet
$5.8 million
Grob SPn is renowned for the derived utility in comparison to its counterparts. The special carbon fiber body helps in adding the resilience, despite the less weight. Its maximum range is 1,850 nautical miles.
6. Piaggio P180 Avanti II Private Jet
$6.4 million
The Italian panache is reflected in P180 Avanti II through the pusher propellers powered by twin-engines (that lets it achieve 1,800 nautical miles). Its high cabins have headroom of 5' 9" and approximately 9 passengers can take the flight with full comfort.
5. Bombardier Learjet 45 XR Private Jet
$11.1 million
Known for its sleek design and personalization options, the BLJ 45 "XR" is the pick when the executives have to fly solo or the celebs choose to travel with a limited entourage. The accommodation capacity of 4 passengers (and 5 staff members) is justified with travel specs of 2,087 nautical miles.
4. Sikorsky S-92 Private Jet
$17.5 million (base price)
Whether it's a corporate globetrotting or celebrity vacation, the subtle S-92 leaves an extravagant impression. The 9-person cabin offers state-of-the-art safety features against crash, bird-striking, and weather possibilities.
3. Cessna Citation X Private Jet
$19.6 million
CCX personifies 'speed of light' with its capability to travel at Mach 0.92. It's the best for long airline flights where a full tank can fly you across several time zones without having to stop for refueling. The height of its ceiling is 5' 6"…and that's a downer for some!
2. Bombardier Global Express XRS Private Jet
$47.7 million
With particular attention to cabin comfort and luxury, XRS was introduced in 2005 with its configuration to accommodate 19 passengers. It has an incredible speed of 0.85 Mach which can cover 6,150 nautical miles in a blink, so to say! What's remarkable about the plane is its somewhat smaller size is compensated well through cabin height of 6' 3"!
1. Boeing Business Jet 2 Private Jet
$55.5 million
Jet 
Offering the spacious interior and strongest specs, Boeing Business Jet 2 is on the top of our list. The airline flights with BBJ 2 are faster (with the speed of 541 miles per hour) and serve the best for long travel with 6000+ nautical miles. The private jet price of whooping $55.5 million is exclusive of the 'personalization' details like interior decor as well as exterior paint. 
Don't Forget to Check Honda jet aircraft N420HJ Private Jet.