Combining tradition and elegance, the Old Homestead Steakhouse, located in the heart of former meatpacking district, in what has become one of Manhattan's trendiest neighborhoods, has been serving the finest cuts of beef in New York City for over a century. Operating from the same place since 1868, this fine-dining establishment is one of the longest continually serving restaurants of U.S.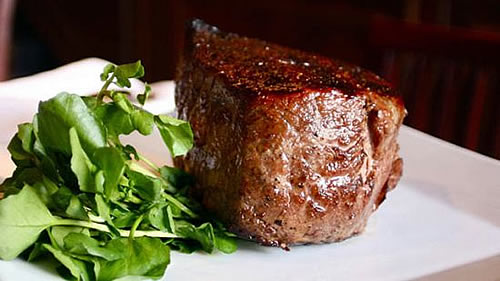 This iconic restaurant specializes in what it considers the most important major food group; the beef, making it legendry for its prime aged USDA Texas-size slabs of beef. Now, the diners at Old Homestead that has served heads of state, presidents, and other distinguished boldface names, can sink their teeth into a 12-ounce portion of Kobe beef for $350, a price that makes it one of world's most expensive steak. Interestingly, Old Homestead's co-owner has described eating this steak as a food experience of orgasmic proportions.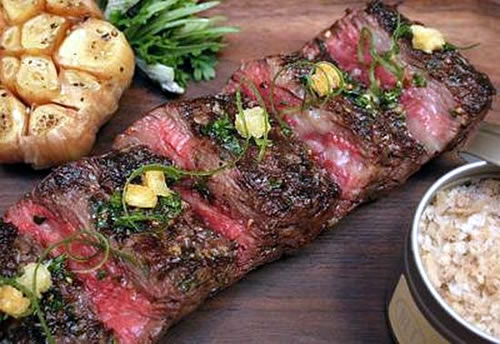 Notably, authentic Kobe beef wasn't sold anywhere in the U.S, until recently, when USDA lifted the ban on import, which was originally done because of an outbreak of foot and mouth disease in Japan. Known for its fat marbling, which produces a 'melt in your mouth' texture, Kobe feet is defined to be a cut of meat from a special breed of Wagyu 'Japanese-style' cattle that are fed rice, maize and barley and provided clean water. However, diners ordering this pricey dish will also be able to take home an inscribed plate as token of their experience.
Additionally, other of the most expensive steak is the one served by Christ Albrecht, Chef de Cuisine at New York City's Craftsteak. He served up an entire Wagyu "103" rib eye, which means it has a very long rib bones and all of the meat attached, including the shortribs, to a large-sized private party for whopping $2,800. – Bornrich